---
Oct 16 | 2020
Expert advice on how to get a piece of this nascent sector from Thomas Poulsen, Panticon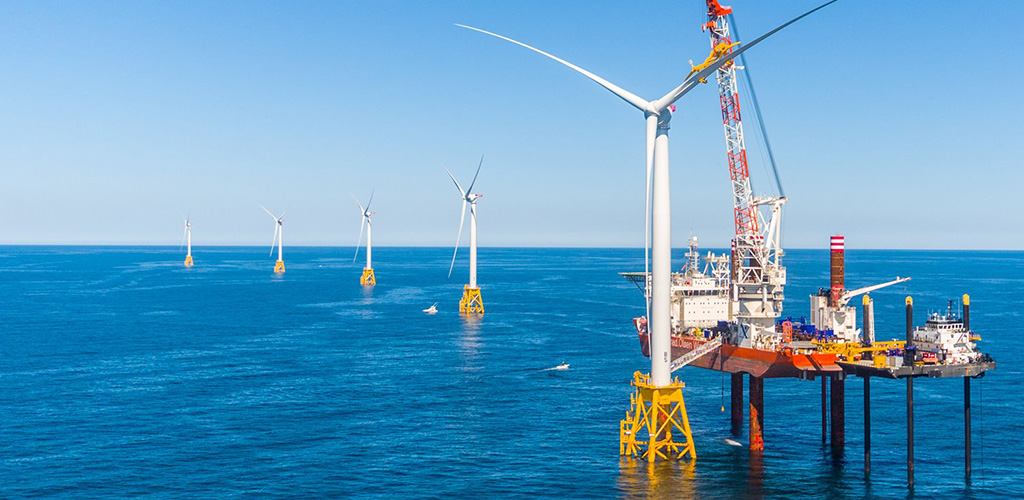 The second part of an interview with Thomas Poulsen, managing partner at Panticon.
Read Part I "Panticon Wind Expert Offers US Offshore Wind Outlook"
Leslie: What advice do you have for an established company to be able to transition and participate in this new sector?
Thomas:
The port is kind of the switchboard where land meets the water. For offshore wind, there is a lot of activity that happens offshore away from the port. The first things that happen is that the sites offshore are surveyed and we try to find out what kind of weather there is in terms of waves and wind conditions, meaning the ports need to be set up earlier as the supply chain is formed.
Today in the Americas, Brazil, Canada and the U.S., we do have a manufacturing footprint for onshore turbines where we can produce blades, nacelles and towers. However, when we talk about offshore wind, the machines are much, much bigger, and we don't have that supply chain manufacturing capability today in the Americas.
That means we need a new supply chain to construct the turbines. We also need a new supply chain to construct everything around the turbine: the foundations we put the turbines on in the water, the cables and the substations that bring electricity back into shore.
To support all of this manufacturing, we need to figure out where these plants will be located because every governor of every state on the U.S. East Coast cannot get his or her own factory. The economies are just not there to construct nine nacelle factories or nine blade factories. There's simple not enough volume needed from projects at this time to support them.
The states need to kind come to terms with which states are going to get what kinds of factories and that really will set up logistical chains inbound to the manufacturing sites.
And next comes transportation and assembly of these very, very large components we're talking about. Nacelles weighing in excess of 500 tonnes that need to go 170 meters or more up in the air, and wind turbine blades that measure about 325 feet in length and we have three of those that we put up on top of a tower that weighs 700 to 800 tonnes. We need some very big cranes and handling equipment to transport all of that into port areas. To assemble them, we need vessels in that have very ugly and tall legs more than again 350 feet long.
It's a complex logistical challenge on the East Coast. Not many ports are capable of doing this, so my advice—whether you a land-based company, a port- or terminal-based operator or you are a maritime offshore company—there's lots of opportunity to get into this.
How the supply chain is going to be configured is really going to be critical. The customers are going to be either the grid companies, the large engineering procurement and construction companies, turbine manufacturers and the developers of the wind farms. Many of them are not U.S.-based. They all speak wind and we kind of don't. For new players, it's very important to educate yourself and to try to learn the lingo and the way the industry works before you get into it because you don't want to be viewed as rookies.
I don't think anyone will train U.S. companies. They won't just say, "Nice to meet you and we will train you to become offshore wind savvy." Look for joint venture partnerships. Offshore wind in the Americas can be a very lucrative market to be in—it's the only sort of real hockey stick market I've ever seen and we're just now turning into the hockey stick shaft. Projections up to 2050 are staggering.
Photo credit: Ørsted Energy
Watch part II of Thomas' interview

---
Subscribe to BreakbulkONE and receive more industry stories and updates around impact of COVID-19.