---
Jan 16 | 2023
Cargo Shipped from Henderson to Port Hedland in Western Australia


AAL Shipping recently deployed its multipurpose vessel Nanjing to successfully deliver 20,000 freight tonnes of fabricated breakbulk reclaimer components from Henderson to Port Hedland in the Pilbara region of Western Australia.

The cargo shipped for global project logistics provider NMT and its client thyssenkrupp Industrial Solutions covered an area of more than 1,800 square metres on the vessel and included a bucketwheel boom measuring nearly 65 metres long.

The reclaimer components, deployed to handle and move large amounts of bulk materials, were destined for an iron ore mining facility in Nelson Point.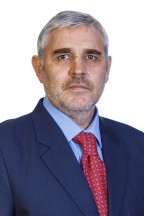 Nicola Pacifico, global head of transport engineering at AAL, said the large and unconventional size of the breakbulk cargo had posed "significant" lifting and stowing challenges.

"The seven-month design and planning period for the operation involved AAL working alongside NMT and Thyssenkrupp Industrial Solutions' project management team, engaged in weekly online meetings from early February," Pacifico said.

"The collaboration proved successful, and the cargo was safely discharged in Port Hedland on schedule for onward transport to Nelson Point."

Frank Mueller, general manager of AAL Australia, commented on ongoing challenges for the local multipurpose shipping market post-Covid, pointing to port disruptions and labour issues that affect schedules and regular operations.

"The Australian project sector itself has also experienced upheaval and will continue to weather difficult external conditions until a possible peak of investment of A95 billion (about US$66 billion) per annum in planned infrastructure between 2023-24 and 2025-26. We will therefore continue to ensure our services within the sector remain consistent and keep delivering for our customers despite any and all market challenges."

AAL owns a fleet of 24 vessels of various classes with a combined total of 688,200 DWT. The carrier has been operating its Asia-Australia trade lane for more than 26 years.

AAL Shipping is exhibiting at Breakbulk Middle East 2023, taking place on 13-14 February at the Dubai World Trade Centre in the UAE. You can meet the team in Halls 7 & 8, stand C31. Click here to reserve your tickets to the event.