---
May 05 | 2022
Ocean Carrier's A-Class and S-Class MPVs To Ship 375,000 Tonnes of Cargo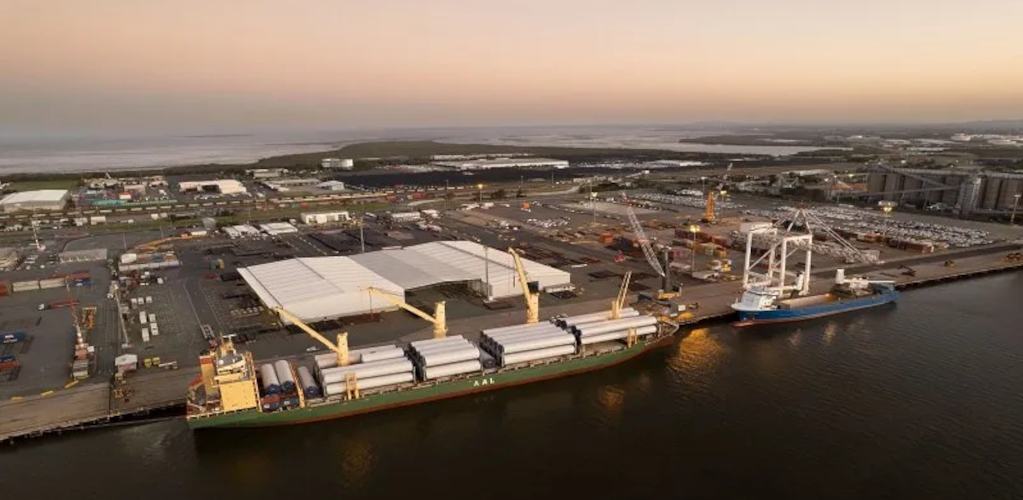 AAL Shipping has been charged with transporting nearly 375,000 freight tonnes of project cargo for the new 181-megawatt Dulacca wind energy project in Queensland, northeast Australia.

The breakbulk specialist has deployed its 'mega-size' 31,000 DWT A-Class and its more compact 19,000 DWT S-Class vessels to ship the components in a series of sorties between ports in China and Queensland's capital, Brisbane.

The shipments, which comprise 43 Vestas V150-4.2 MW wind turbines, transformers, electrical cables and other equipment, began in February and is slated for completion in July.

The wind farm, located between Dulacca and Drillham in the Western Downs region of Queensland, will provide clean energy to 124,000 homes. Octopus Australia acquired the facility last year from renewables company RES. Commissioning is expected in the first quarter of 2023.

"The shipments into Brisbane for Dulacca are being loaded from several Chinese ports including Tianjin, Taicang and Yangzhou," said Andrew Mangan, AAL's chartering manager responsible for coordinating the sailings from the carrier's Singapore headquarters.

"We are working with multiple logistics companies in their execution, each with their own specific timeline and cargo requirements."

AAL, headquartered in Singapore since 2009, owns a fleet of 24 vessels of various classes with a combined total of 688,200 DWT. The carrier has been operating its Asia-Australia trade lane for more than 26 years.

AAL will be exhibiting at Breakbulk Europe, taking place on 17-19 May at Rotterdam Ahoy. Register below for the world's largest gathering of breakbulk and project cargo professionals.