---
Jul 08 | 2021
(MENA) Strategic Partnership with India's Reliance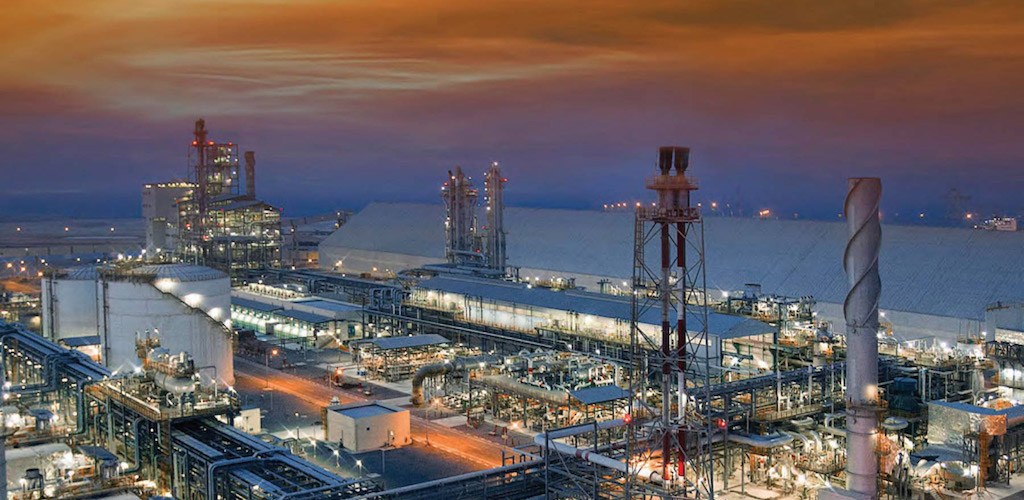 By Malcolm Ramsay
State-owned energy firm Abu Dhabi National Oil Co., or ADNOC, has progressed plans for the development of the TA'ZIZ industrial services and logistics ecosystem, signing a strategic partnership with India's Reliance Industries.
The agreement will see Reliance develop a chlor-alkali, ethylene dichloride and polyvinyl chloride, or PVC, production facility at TA'ZIZ in Ruwais, driving major breakbulk activity over the next decade.
"We are delighted to attract an investor of Reliance's caliber to partner with ADNOC and ADQ in accelerating growth at TA'ZIZ," said Sultan Ahmed Al Jaber, UAE Minister of Industry and Advanced Technology and CEO of ADNOC. "This agreement is a significant milestone, as we continue to grow a globally competitive industrial ecosystem and highly attractive investor value proposition."
2030 Strategy
The agreement will see Reliance construct an integrated plant, with capacity to produce 940,000 tons of chlor-alkali, 1.1 million tons of ethylene dichloride and 360,000 tons of PVC annually.
The plant will form part of the proposed TA'ZIZ chemicals production hub and industrial ecosystem, a key element in ADNOC's 2030 strategy. The firm estimates that the hub will cost more than AED 18 billion (US$4.9 billion), with investment coming from a range of international downstream businesses in the refining, fertilizers and gas pipelines sectors.
"In line with our 2030 strategy, we look forward to creating further opportunities across the entire TA'ZIZ ecosystem for the next generation of local industry. The domestic production of critical industrial raw materials strengthens our supply chains, drives In-country value and accelerates the UAE's economic diversification," Al Jaber added.
Reliance is India's largest private-sector company, with turnover of more than US$73 billion and activities spanning hydrocarbon exploration and production, petroleum refining and marketing, petrochemicals, retail and digital services.
TAQA partnership
Alongside the deal with Reliance, ADNOC also recently announced a deal with Abu Dhabi National Energy, or TAQA, for the construction of the utilities facility for TA'ZIZ.
This agreement will see the partners jointly develop power, steam, cooling, demineralized and wastewater services to enable the various chemicals projects at Ruwais to grow.
"ADNOC's agreement with TAQA is the next milestone in the development of TA'ZIZ, as we continue to grow a globally competitive industrial ecosystem and highly attractive and competitive investor value proposition," said Khaleefa Al Mheiri, acting CEO, TA'ZIZ, adding that the partnership would "strengthen our position as a world-scale chemicals and industrial hub and top destination for foreign direct investment, leveraging technology to further grow the UAE's advanced manufacturing base."
Manufacturing acitivty at the new hub will be located in a dedicated Light Industrial Zone, adjacent to the Industrial Chemicals Zone, while suppliers will be clustered in the TA'ZIZ Industrial Services Zone.
The TA'ZIZ was launched in November 2020 and since then a number of land and marine surveys have already been completed including geotechnical and topographical surveys, a marine bathymetric survey and health, safety, and environment impact assessments.
Tenders for the design of seven chemicals derivatives projects have been awarded, with final investment decisions expected in 2022.