---
Sep 16 | 2022
Aeronautics Giant Test Flies A400M Military Transport Plane Using HEFA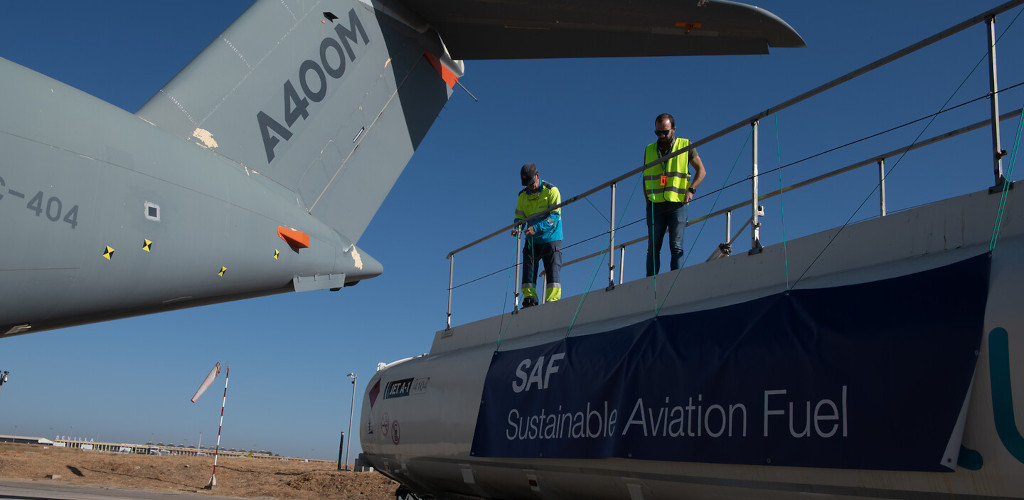 Airbus, Europe's largest aeronautics and space company, has announced a successful first test flight of one of its A400M military transport aircraft using sustainable aviation fuel.

The test flight in July took off at Airbus's San Pablo plant in Seville using a tank load of 29 percent SAF mixed with Jet A1 fuel in one of its TP400-D6 engines. The plane was airborne for about an hour, heading towards the city of Huelva before returning safely to Seville.

The company selected a type of clean fuel known as hydro-processed esters and fatty acids, or HEFA, which consists of residuals of oils, vegetables and fats.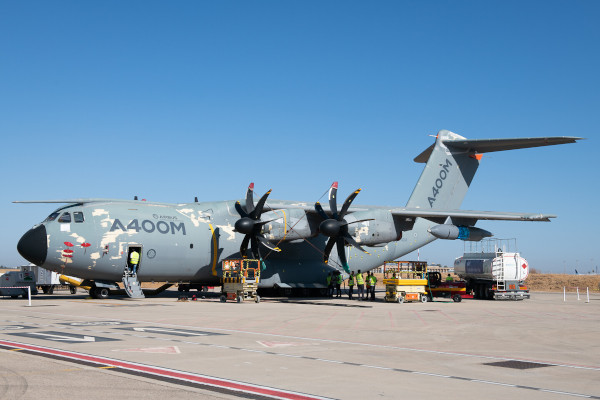 "It is very efficient and good for the engines," said Ana Belén Blanco, SAF technical leader at Airbus. "It is a drop-in fuel, so there is no need to modify the engines' systems and there are no technical limitations."

Crew onboard the A440M plane, dubbed "Grizzly 4", said the blended SAF, which can reduce life cycle carbon emissions by up to 85 percent compared with conventional fuel, had no impact on engine performance.

The aircraft was exposed to the "most demanding conditions", Airbus said.

"During the flight, we performed a close comparison between engine number 2, the one using SAF, and the other 3 engines using standard fuel Jet A1, so we had a very good opportunity to compare the performance of the different fuels," said César González, flight test engineer at Airbus Defence and Space.

"The results we got confirmed that using this blended SAF does not affect engines or aircraft performance."

Following the test flight, operators of A400M aircraft can now fly using a load of up to 50 percent SAF. Airbus and EuroProp International, which designs and manufactures the TP400-D6 engines, are working on establishing a roadmap towards 100 percent SAF certification.

Further test flights using SAF are planned in the coming months for Airbus's C295 and A330 MRTT military transport aircraft.

Airbus will be exhibiting at Breakbulk Americas 2022, taking place on 27-29 September at the George R. Brown Convention Centre in Houston.

Reza Fazlollahi, business development, strategy and commercial director at Airbus Beluga Transport, will be speaking at the Breakbulk Americas 2022 panel session, "Air Cargo Solutions for Project Cargo", on the main stage on 28 September from 3pm-3:45pm.

Check out a preview of the session with moderator Fayçal Boumerkhoufa, vice president of integrated project solutions at CargoLive Logistics: