---
May 09 | 2022
Modular Towers, Skidding Equipment Deployed to Manoeuvre 67-Tonne Unit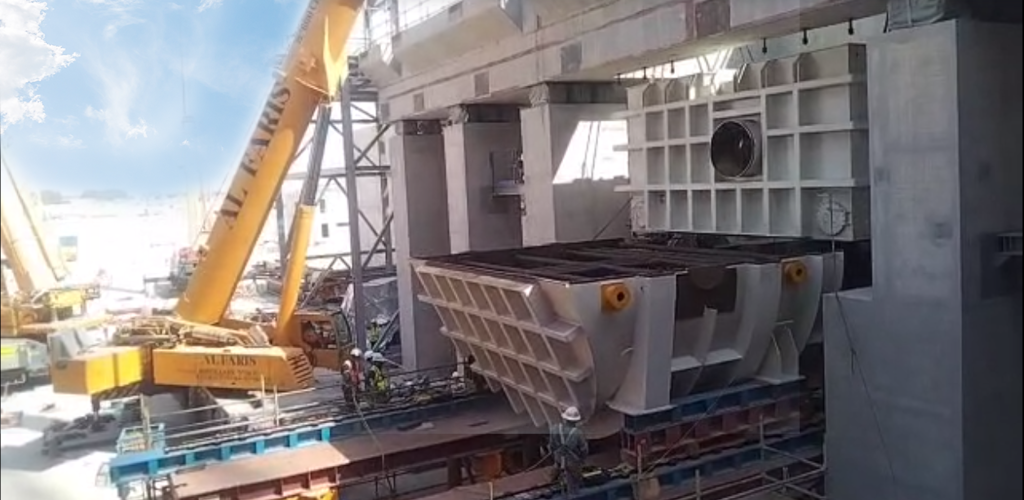 Breakbulk specialist Al Faris has installed a 67-tonne steam box at a new waste-to-energy plant in Dubai.

The "challenging" move was carried out at a height of 2.8 metres using specialized in-house modular towers and skidding equipment. A waste-to-energy plant, sometimes dubbed an energy recovery plant, typically burns municipal waste to produce steam that drives a turbine for clean electricity generation.

The steam box was delivered to the Dubai site in two sections, which were maneuvered using 250-tonne and 200-tonne cranes in a tandem lift for topping and tailing.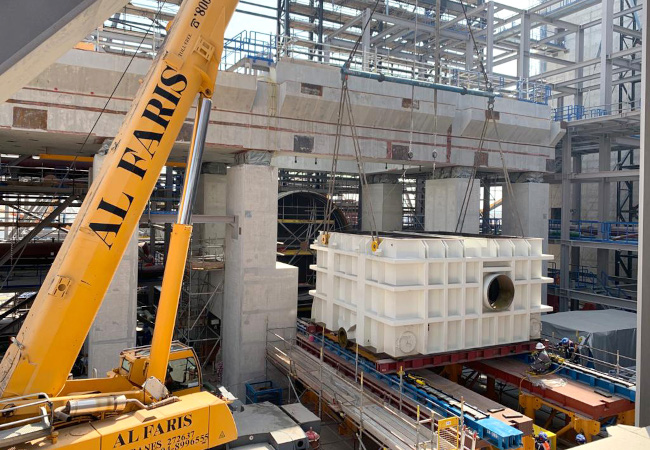 The upper, 40-tonne section was moved on skid tracks then lifted into a temporary raised position so the lower component weighing 27 tonnes could be positioned underneath. The complete unit was then readied for final installation.

According to the company, the clearance during the skidding operations was just 30 millimetres.

"A project of this nature requires exceptionally detailed planning to orchestrate the complex activities necessary for ensuring uninterrupted safe services," the company said.

Al Faris is based in Dubai, and is an exhibitor at Breakbulk conferences.

The next event in the calendar is Breakbulk Europe 2022, taking place on 17-19 May in Rotterdam. It is not too late to register! Click the link below for details.