---
Sep 09 | 2021
Congestion Disrupts West Coast Supply Chains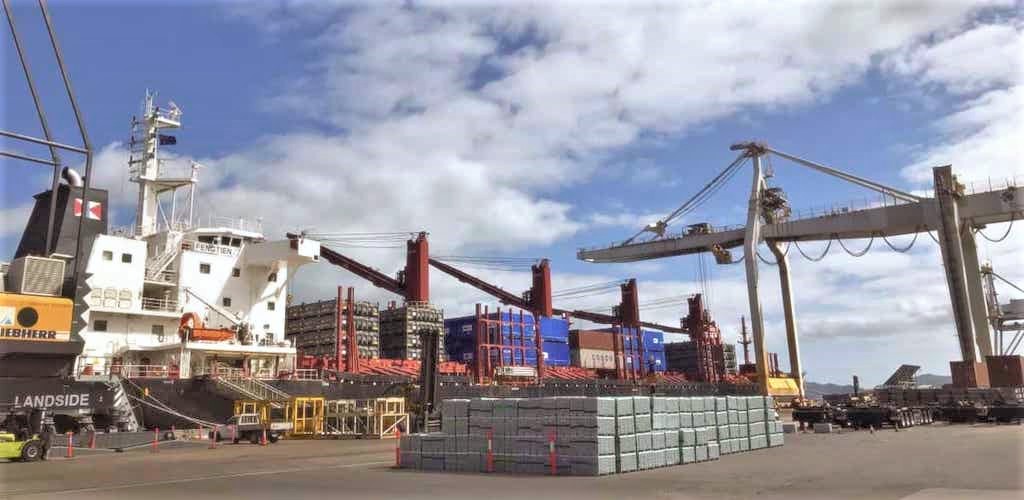 My Malcolm Ramsay
Growing congestion on the U.S. West Coast may drive breakbulk terminals to shift towards container-handling capacity as competition for space on multipurpose vessels remains high, according to AAL Shipping.
The aftermath of pandemic shutdowns continues to impact breakbulk shipping, with steady demand for multipurpose vessels to clear the backlog in consumer goods and containers keeping and freight rates high.
"The lineup of vessels is growing painfully long for ports in the U.S., especially on the U.S. West Coast," Michael Morland, general manager at AAL Americas, told
Breakbulk.
"MPV vessels wanting to call container terminals to discharge containers is still proving an issue, as we are not one of the regular container lines they normally deal with, and so breakbulk terminals also need to become more comfortable with discharging containers."
The shift from project cargo to container cargo was initially seen as a short-term solution to reduce temporary congestion due to lockdowns, but as ports around the world have opened up and backlogs have failed to abate, breakbulk shipping lines are increasingly seeing this trend as a medium-term reality.
"Congestion and delays are a global issue and one that we must face head-on," Morland said. "The most significant change is how consumer goods and containers are vying for space on MPV vessels. The surplus of containers that exists in the market now is taking space from normal breakbulk shippers and is creating a competitive environment that is pushing freight rates upwards."
Global Disruption
While congestion on the U.S. West Coast remains an issue, it remains only a small part of the problem as global supply chains stretching from Asia remain disrupted. Morland of AAL Shipping noted that the firm's Asia-Americas trade lane is "seeing significant bottlenecks in ports on both sides of the Pacific. Chinese ports are especially super congested, and we must expect waiting times far beyond what is normal. In some cases, ports will not even accept vessels."
Longer term, AAL Shipping foresees the emerging renewable energy industry taking a leading position in driving demand, with wholescale acceptance of energy transition trends by the Biden administration supporting an array of new development in the U.S.
"The key drivers that AAL sees on the industrial side are wind/ renewable energies that are persisting with good volumes, as well as project extensions and new developments in Power Generation Equipment and Plants on land," Moreland added.
While this will undoubtedly lead to new port infrastructure development in the U.S. in the long term, with commensurate expansion from breakbulk shipping lines to scale handling capabilities, the investment outlook for the present is likely to be tempered by capacity constraints.
"At the moment it is all 'hands on deck' managing AAL's existing portfolio of MPV and project heavy-lift services into and out of the Americas. and we are not committed to any short-term investments, other than potentially adding time charter tonnage where we can to support the market," Morland said.
"Lack of tonnage/space available to serve all requests that AAL is currently receiving is the key challenge, as well as carefully managing the expectations and demands of our shippers that have grown accustomed to the market being more in their favor than it is now."
Portland Expands Terminal 6 Service
One West coast Cort tackling the congestion issue is the Port of Portland in the Pacific Northwest, which recently added new services to its multipurpose Terminal 6.
"A year and a half after weekly container service returned to the Port of Portland's Terminal 6 – thanks to South Korea-based carrier SM Line – more container service is coming to help address critical supply chain issues for local businesses, farmers and growers, and consumers," a port authority spokesperson said.
The 419-acre Terminal 6 facility features five ship berths and an on-dock rail yard, primarily designed to handle breakbulk cargoes and autos but this latest change will further shift the needle away from breakbulk at the terminal, as the port reports its highest container traffic total since 2014.
"Terminal 6 is productive and busy at a time of economic recovery that is so important to our regional economy," said Dan Pippenger, COO at the Port of Portland. "In the last year, longshore workers endured a pandemic, an unprecedented wildfire season and snowstorms – and through it all, they kept goods and products moving in and out of the region. While these new services won't solve supply chain issues overnight, they will help local businesses find alternative shipping options in our region."
The port authority said SM Line will add two additional vessels per month, MSC will add a further additional weekly container service, and there will be increased calls from private charter vessels with domestic 53-foot containers. Since mid-August, three charter shippers have been calling at Terminal 6, discharging 600 containers every three weeks on average, and the port predicts that this arrangement will continue for the foreseeable future.
"Eight vessels containing 53-foot domestic containers – rather than the standard 20-foot size – will call at Terminal 6, starting in August and running through 2022. Each vessel will have 200-300 containers to unload," the port authority said.
The largest port in the state of Oregon, the Port of Portland handles more than 11 million tons of cargo a year. In June, BNSF Railway signed a one-year contract to handle intermodal cargo between Seattle, Tacoma and Terminal, 6 helping to relieve some of the delays and truck congestion, but also raising concerns for breakbulk capacity.