---
Jan 13 | 2022
Kingdom Banks on Infrastructure Amid Fiscal Strain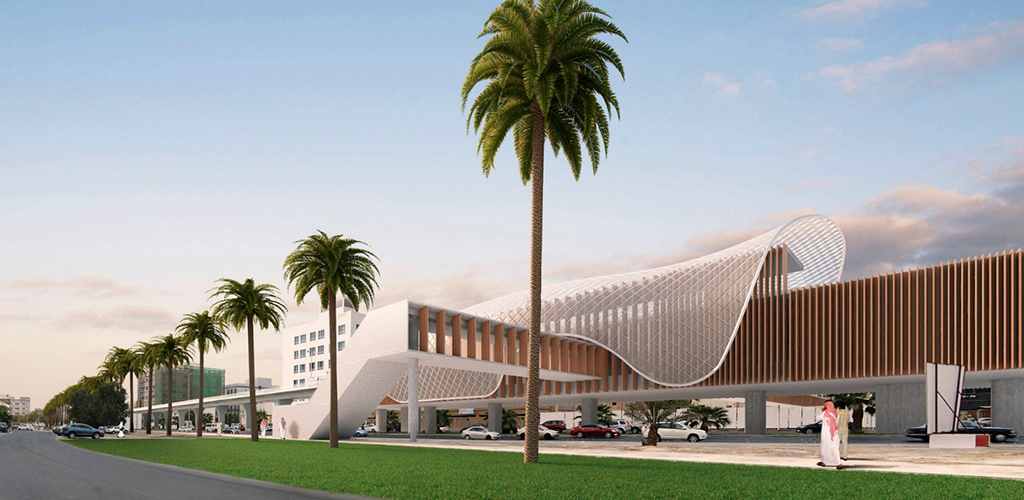 By Simon West

Breakbulk movers in Bahrain will be buoyed by the government's recent decision to kick-start the first stage of a US$2 billion nationwide train network, but concerns remain that fiscal challenges in the Gulf state could derail wider plans to invest in infrastructure.

Bahrain's transport and telecommunications ministry said in October that an international bidding process had been launched seeking private partners to implement the primary phase of the Bahrain Metro Project, a 109-kilometer fully-automated urban transit system.

Initial work will focus mainly on capital city Manama and feature an elevated corridor with two lines stretching for a total of 29 kilometers, as well as 20 passenger stations and two interchanges.

One line will link Bahrain's International Airport with Manama's commercial Seef district, while a second will connect Juffair district with nearby Isa Town. Some 200,000 passengers are expected to use the network every day, a number likely to rise in the coming years, the ministry said in a filing.

The project would be designed, built, financed, operated and maintained by a private sector company under a 35-year public-private partnership arrangement, and would call for significant breakbulk and project cargo support.

"The upcoming metro system will be an interesting project for us to review," said Shankarraman KS, managing director at Bahrain-based forwarder Aqua Global Logistics.


US$30 Billion Projects Plan

The network is one of the more high-profile ventures in a US$30 billion strategic projects plan unveiled by the government in late November to drive investment, beef up infrastructure, create jobs and boost economic growth.

The plan builds on a partly completed US$32 billion construction program launched six years ago, and incorporates many of the same infrastructure projects, including the metro system.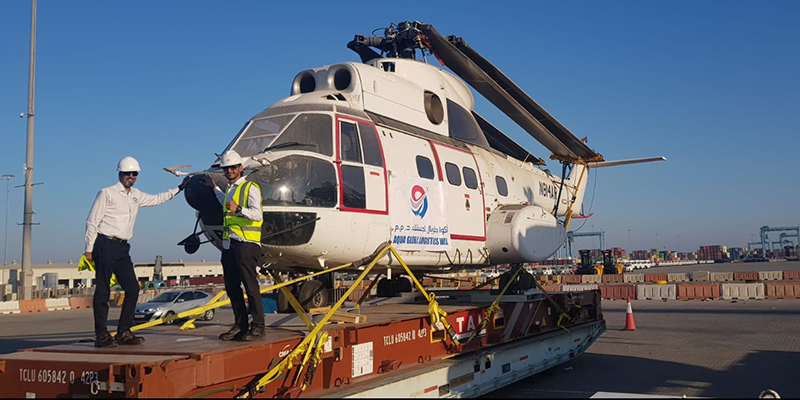 Also rolling over into the new plan is the 25-kilometer, four-lane King Hamad Causeway project linking Bahrain – an island state – with Saudi Arabia. The US$5 billion venture would run parallel to the existing King Fahd Causeway, easing congestion and facilitating cross-border trade with other members of the Gulf Cooperation Council, or GCC. Construction of the second causeway is slated to begin in 2024, according to local reports.

Some projects in the earlier plan are already finished, such as a sixth production line at Aluminium Bahrain, a new terminal at Bahrain International Airport and a new 112-kilometer-long crude pipeline linking Saudi oil processing facilities with Bahrain's Bapco refinery.

At Bapco itself, a multibillion-dollar project to boost capacity by 42 percent to 380,000 barrels per day is more than 60 percent complete. The overhaul is one of the country's largest-ever construction projects, involving the transport of 65,000 tonnes of steel and almost 7,000 pilings to support the installation of 21 new operating units and 15 substations. Dutch heavy-lift specialist Mammoet has been involved in the expansion, earlier this year transporting six, 59-meter-long fuel storage bullets weighing between 480 and 500 tonnes each.

In total, 22 projects were listed in November's updated plan, including the creation of five new offshore cities, a venture that would expand Bahrain's land mass by 60 percent. The program also calls for the construction of tourist resorts, sports stadiums and the Bahrain International Exhibition and Conference Centre, the largest of its kind in the Middle East, the government said in a filing. No further details on the proposals were immediately available.

"The new multi-year projects represent one of Bahrain's most significant ever injections of capital investment and will drive the economic recovery plan, designed to enhance the long-term competitiveness of Bahrain's economy, and stimulate post-pandemic growth," the filing said.


Road and Rail Support

Breakbulk movers can already count on some solid infrastructure to support the buildout.

Khalifa Bin Salman Port, operated by APM Terminals, boasts a 63,500-square-kilometer breakbulk terminal and an annual throughout capacity of 1 million 20-foot-equivalent-units, according to the transport ministry.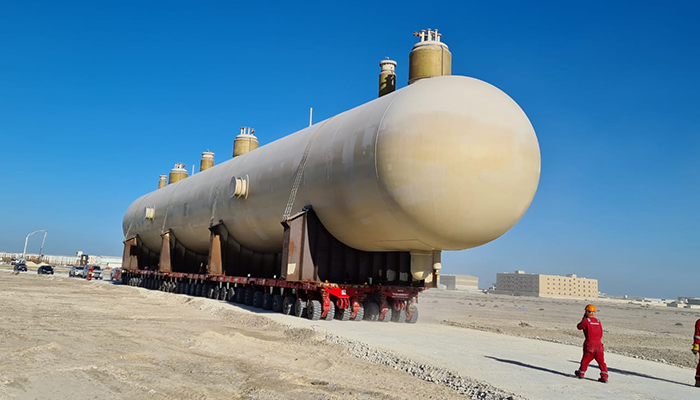 "We have very good road infrastructure in Bahrain which continues to be upgraded on a constant basis," Shankarraman said. "Being an island, we have our limitations of course, but our deepwater port and terminal is a very modern one capable of handling almost all kinds of project cargo coming in or going out of the kingdom."

Questions remain though on how Bahrain plans to finance its infrastructure drive, with one Middle East-based logistics executive, who asked not to be named, warning the government could have a "hard time" finding the funds.

The 2015 infrastructure plan estimated about half the total investment would come from the private sector, with government funding accounting for US$10 billion. The GCC's Development Fund would have provided the remaining US$7.5 billion.

The GCC's smallest nation, with its population of just 1.5 million of which half are expats, has been hit hard by the twin shocks of Covid-19 and record-low crude prices, with the economy shrinking 5.4 percent last year.

Although the International Monetary Fund expects growth of 2.4 percent this year and 3.1 percent in 2022, the kingdom's fiscal position is strained, despite receiving a US$10 billion bailout from Saudi Arabia, Kuwait and the United Arab Emirates in 2018. Public debt levels, rising since the 2014 oil price shock, reached 133 percent of GDP last year, the IMF said.

In a bid to bridge the deficit, in October the government announced a 2-year extension to its fiscal balance program, pushing back its target year for a balanced budget from 2022 to 2024 and doubling value-added tax to 10 percent.

Scott Livermore, chief economist at Oxford Economics Middle East, said the updated program was about creating stability and avoiding a fiscal crisis rather than stimulating economic recovery.

"The fiscal balance program had essentially been put on hold during the pandemic as the Bahraini government implemented support packages, and it is not surprising the target of a balanced budget by 2022 will be missed," Livermore said.

"The key thing now is to have a credible and robust set of policies to achieving the target and if the government has that, then the markets will be forgiving of some slippage. The VAT plan is part of this strategy."

The analyst warned though that fiscal strain could constrain the government's scope to support infrastructure spending, while luring private capital would be no easy task.

"It will seek to attract foreign investment to lessen the fiscal burden, as evidenced by the start of the Bahrain Metro Project being funded through an integrated PPP," Livermore said. "However, competition for foreign direct investment in the Gulf is ramping up."


Oil Diversification Challenge

In similar fashion to other GCC members, Bahrain has launched a long-term economic strategy, dubbed Vision 2030, to pivot its economy away from oil, targeting instead sectors such as green energy, manufacturing, tourism and transport. The country is aiming to reach net zero emissions by 2060.

Despite its ambitions to diversify, oil and gas remains a key sector, with crude exports accounting for about 70 percent of total government revenues.

Bahrain is the smallest oil producer in the GCC, with output of about 42,000 barrels per day coming from its onshore Bahrain field and 150,000 barrels per day from Abu Safah, an offshore reservoir it shares with Saudi Aramco, Saudi Arabia's state-run oil and gas company.

A massive offshore oilfield discovered in early 2018 off the kingdom's west coast at Khalij Al-Bahrain could provide the nation with a much-needed boost to its faltering economy and hand project logistics an alternative long-term source of cargo-carrying opportunities.

The reservoir holds an estimated 80 billion barrels of shale oil, outstripping Bahrain's current proven reserves of just 125 million barrels.

"The government is exerting a large amount of effort on diversifying the economy," said Omar Al-Ubaydli, director at the Bahrain Centre for Strategic, International and Energy Studies. "But in light of the potentially huge oil and gas discovery announced in April 2018, there will naturally be some rebalancing toward oil and gas in the proportionate sense, even though other sectors will grow in the absolute sense."

Almost four years since its discovery, progress at the 2,000-square-kilometer site has been sluggish, with the project still under evaluation.

News agency Reuters in April quoted Oil Minister Mohammed bin Khalifa Al-Khalifa as saying that drilling for the first wells would begin by the end of 2022, although he added that no development or production sharing deals had yet been reached with international operators.

Sadad Aluminium Bahrain Al-Husseini, an energy analyst and a former executive vice president at Saudi Aramco, told Breakbulk that the resources at Khalij al-Bahrain should appeal to international operators.

"They have been confirmed by exploratory wells, include both liquids and gas and are in a shallow marine environment suitable for lower cost offshore drilling and rigs and eventual infrastructure construction. The potential markets for any produced hydrocarbons would include the growing industrial demand in Bahrain," Al-Husseini said.

The analyst added that activity at Khalij al-Bahrain would likely speed up as the economy bounces back from the Covid-19 pandemic. "As the oil and gas industry continues to recover in Bahrain, along with downstream applications in power generation and desalination, petrochemicals and energy intensive metals and other manufacturing, a return to the full evaluation of the Khalij al-Bahrain basin will inevitably follow."

Colombia-based Simon West is a freelance journalist specializing in energy and biofuels news and market movements in the Americas.

Photo 1: Artist's impression of Bahrain Metro, a 109-kilometer fully-automated urban transit system. CREDIT: IDOM

Photo 2: Bahrain has unveiled a US$30 billion strategic projects plan. CREDIT: AQUA GLOBAL LOGISTICS

Photo 3: Mammoet transported six, 59-meter-long fuel storage bullets weighing from 480 to 500 tonnes each for an overhaul of Bahrain's Bapco refinery. CREDIT: MAMMOET