---
Apr 30 | 2021
State-led Energy Push Undermines Sector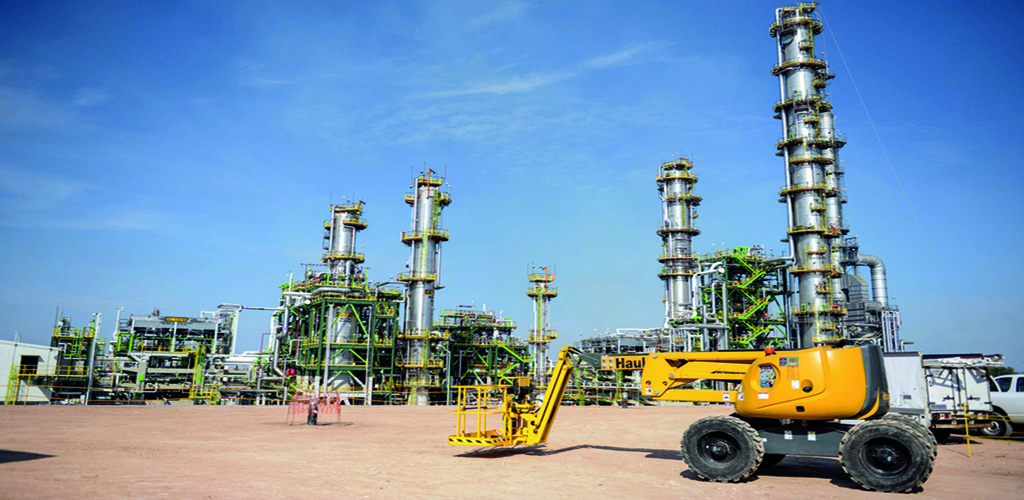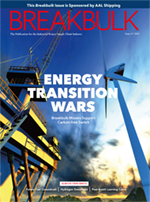 By Simon West
Mexican President Andrés Manuel López Obrador's push for more state control of the energy sector is jeopardizing the expansion of renewables – a key source of cargo-carrying contracts for breakbulk and project cargo.
Since taking office in December 2018, the populist López Obrador, known by his initials AMLO, has sought to undermine the free-market energy reforms of 2014 championed by his predecessor Enrique Peña Nieto, and strengthen the hand of state oil and gas producer Pemex and power company the Federal Electricity Commission, or the CFE.
Unperturbed by detractors claiming the strategy makes little economic or environmental sense, AMLO has doubled down on his state-led policies, and in early March, following Senate approval, the 67-year-old signed off a contentious new bill amending key parts of Mexico's electricity industry law.
The bill's provisions include changes to the existing order of electricity dispatch, prioritizing generation from the CFE's own hydro and fossil fuel-powered plants. Cleaner and cheaper generation from wind and solar plants – almost all of which is independently owned – and other private combined-cycle power plants would be sourced last.
"Currently there is a clear merit order established for the dispatch of power capacity to the grid. These new rules propose manipulating this merit order in favor of the CFE," said James Fowler, Americas energy markets development manager at downstream intelligence provider ICIS.
"In effect, private projects would be at the bottom of the pecking order in terms of dispatch, meaning that investors would have no guarantee as to when their plants or projects would be used, and therefore how they would get their money back."
Another provision alarming investors could lead to a government review of all existing capacity underpinned by contracts with the CFE. According to Fowler, that would mean most of Mexico's privately operated electric generation capacity could come under contractual scrutiny. "While it is unlikely that the government will seek to review each individual contract, it would give them the leverage to be able to pursue changes to contracts they deem as unfavorable."
The ICIS analyst warned that taken as a whole, the bill obfuscates the rules of the market, and would likely deter future private investment in new power infrastructure.
Drop in Wind Power
Julio Valle, joint director at the Mexican Wind Energy Association, or AMDEE, told Breakbulk the bill could close the door on an estimated US$11 billion of investment in new renewable power projects and forestall the creation of 50,000 new jobs.
Some US$28 billion has already been invested in privately owned wind and solar projects in Mexico, with generation capacity reaching 17 gigawatts, or GW, Valle said.
So why is AMLO persisting with this policy?
The left-wing, former Mexico City mayor won a landslide election three years ago promising to stamp out the rampant corruption and political sleaze that has dogged previous administrations.
While in office, AMLO has vowed to rescue the heavily indebted Pemex and the CFE from years of mismanagement and poor results, and transform the state giants into engines for economic growth, a goal that has required modifying aspects of the 2014 reforms that opened up Mexico's oil industry to private and foreign competition for the first time in 75 years.
The president sees this strategy as the surest way to achieve energy self-sufficiency, and has handed Pemex tax breaks and cash in a bid to shore up finances and boost exploration and production. At the same time, he has slated private energy companies including oil and gas operators for failing to adequately invest in the country's resources, and has refused to restart the upstream auctions that flourished under Peña Nieto.
The fall guy for this latest legislation is renewables, an industry for which the president has shown little warmth.
"How dare they give permission to install these turbines," he said in a video posted on Twitter and recorded during a visit to the privately owned La Rumorosa wind farm in Baja California in March last year. "They generate power, but very little, and also these are private businesses, so why do we have to subsidize these companies? No more permits that damage the environment … we must respect nature."
Change of Position
Mexico-based breakbulk and project cargo movers are closely watching the shifting landscape.
"The renewables sector is of great importance to all project cargo logistics providers in Mexico," said Alan Alamilla, managing director of Mexico City-based ITM Projects. "In the past three years our country has developed more than 1.75 GW of generation capacity only from wind power, plus several solar parks installed in the last two years. There was such a big demand for specialized transportation. Now with the new changes in the government rules, this success story seems to have come to an end, or at least there will be a long pause."
AMLO has insisted the country will still hit its target of 35 percent clean energy by 2024 through an overhaul of the CFE's aging hydro network.
Furthermore, an US$11 billion investment package for 29 infrastructure projects unveiled in November included calls to boost CFE's installed generation capacity. According to a presentation on the president's official website, financing from the public and private sectors would be used to build six combined cycle power plants, a gas pipeline and a compression station, with construction work on the eight projects slated to begin by August this year.
Spending on new CFE power plants though is unlikely to offset the slowdown in private sector spending, according to Fowler.
"The Mexican state does not have the financial capacity to fill the void left by private investment in the sector," he said. "While we have seen capacity refurbishments take place on existing projects, we have yet to see work start on any new power project proposed by the state since the start of this administration nearly two and half years ago."
Over at Pemex however, some major oil projects are picking up the slack for project cargo.
Just days into his tenure, the president announced plans for a new 340,000 barrels a day crude oil refinery at the port of Dos Bocas in southern Tabasco state. The US$9 billion project is the centerpiece of a national refining strategy that has also called for an overhaul of the state oil company's six existing refineries.
Slated to come online in 2023, the refinery is designed to help Mexico wean itself off costly fuel imports, which account for 77 percent of domestic demand, according to Pemex.
Despite warnings from investors and ratings agencies that Pemex's scant resources would be better spent on upstream development, or activities that improved fuel supply such as logistics and storage, construction of the refinery began last June, and was 24 percent complete by October.
Alamilla said these government projects to boost fuel output at Pemex and generation capacity at the CFE were creating openings for logistics operators. "There are big investments in those sectors, which is creating a high volume of project cargo shipments coming to Mexico from several countries."
Other Opportunities
Away from energy, the ITM Projects' executive pointed to other industrial sectors that were providing opportunities for breakbulk, such as steel and auto manufacturing.
"We are also handling exports of power transformers going from Mexico to several countries, especially to the U.S. There is quite an interesting market for transformers in the U.S., and hundreds of them are manufactured in Mexico."
November's infrastructure package was the second unveiled late last year, with a US$14 billion plan targeting 39 highway, railroad, port and energy projects announced a month earlier. The two packages totaling 68 projects are part of the government's post-pandemic economic recovery plan to lift Mexico out of deep recession. The International Monetary Fund, or IMF, is predicting the economy to grow 4.3 percent this year and 2.5 percent in 2022.
Other major projects requiring significant project support include the US$6.8 billion Maya Train, a 1,500-kilometer railroad linking five southern Mexican states to the Yucatan Peninsula on the Caribbean coast, and the US$3.5 billion Felipe Ángeles International Airport being built on the Santa Lucia military base close to Mexico City.
The renewables industry, meanwhile, is pinning hopes on a federal court ruling that placed a temporary freeze on the new electricity bill just a day after it came into effect. A judge claimed the bill was unconstitutional as it violated the principle of free competition, Reuters reported.
AMLO hit back during his daily briefing with journalists, questioning the judge's loyalties and threatening to submit a constitutional reform bill to Congress if the decision were upheld.
Luis Miguel Labardini, a partner at Mexico City-based energy consultancy Marcos y Asociados, warned that the longer the dispute drags on, the more likely the president will prevail. "If the voting (on the legality of the bill) is delayed until 2022, AMLO will have an additional nominee in the court, and that could change the outcome of any ruling."
But Thanya Ramirez, Latin America projects manager at Logistics Plus, an international forwarder working on the Dos Bocas refinery and the Felipe Ángeles Airport projects, said despite the legal wrangling, work for the renewables industry had not ground to a halt.
"We sincerely expect an agreement will be reached between the different parties shortly. So even though the rhythm has noticeably dropped, we continue bidding for new projects."
Colombia-based Simon West is a freelance journalist specializing in energy and biofuels news and market movements in the Americas.

Image credit: Presidencia de la República Mexicana, CC BY 2.0