---
Oct 07 | 2021
Women's Industry Initiatives Lead the Way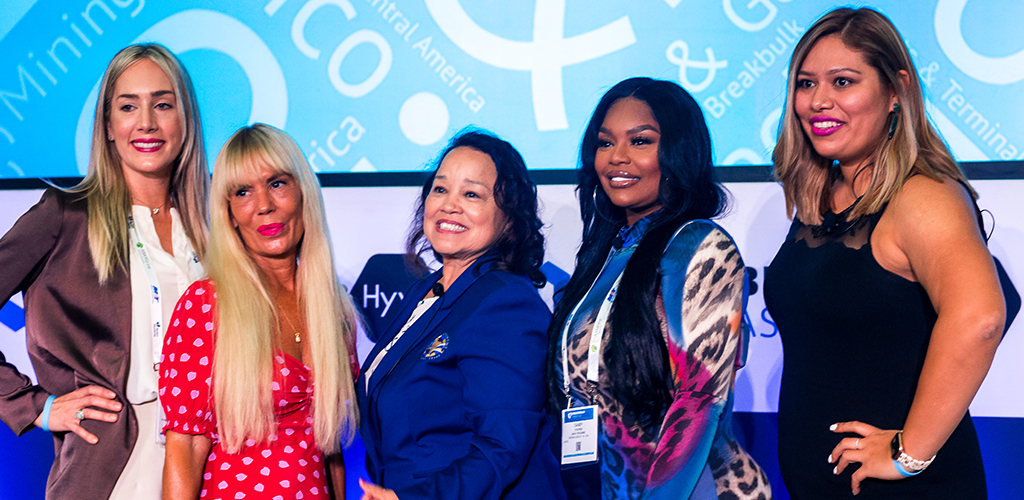 By Lori Musser
At a Breakbulk Americas session, in front of an audience largely comprised of men, a diverse group of women in the breakbulk industry recounted experiences and some surprising pathways to success in the traditionally male-dominated breakbulk industry.
"I can kick these heels off and back up a truck at a moment's notice if needed," said Casey Cooper, a trucking owner and mentorship champion and founder and CEO of The Compass Circle. Cooper said The Compass Circle teaches minority and women-owned companies to obtain government contracts and grow their companies. "There is a direct correlation between global supply chain and all of us. And there is really no reason not to be inclusive because we are all connected," she said.
Citlalli Martinez, president of YoungShip Texas and maritime affairs representative with West Gulf Maritime Association, said that the key to providing a good pipeline of future talent for the industry is mentorship. YoungShip, a maritime industry not-for-profit, does that by helping younger generations forge business relationships and industry friendships. "I know that I have an opportunity to save some time for the younger generation," she said. Martinez called on established industry participants to network, share how work ethic leverages industry success, and be a conduit to help others.
Georgine Guillory, the first female president of the Port of Beaumont Board of Commissioners, said that diversity can bring a lot to the table. "I was criticized for taking what some women called a "man's job", but I felt like this was my calling. I went for it and I'm glad I did." One of her first initiatives was to create an organization to empower women and share ideas. Dubbed the Women of the Natchez, Guillory's group has helped the port move eight women into supervisory roles. She said there were previously none.
Casey Eckstein is sales representative at Ingram Barge and founder and executive director of Women in Maritime Operations, or WIMOs, an organization dedicated to retaining, advancing and promoting women in the maritime industry. She acknowledged there can be discomfort and intimidation for women working in historically male-dominated roles, but that awkwardness can be a two-way street. WIMOs was created to provide an environment where women can help each other. WIMOs motto is: Educate. Engage. Elevate.
Talent shortages are expected to persist throughout many sectors of the breakbulk industry. Martinez said that women, minorities and young people shouldn't be overlooked. "They may have a whole trail of wonderful accomplishments," she said. It is the responsibility of industry incumbents to look a little harder. Those that do may be rewarded with improved customer experience, new markets, enhanced reputation and even greater profitability.