---
Sep 14 | 2021
Regulatory cooperation to drive cross-border trade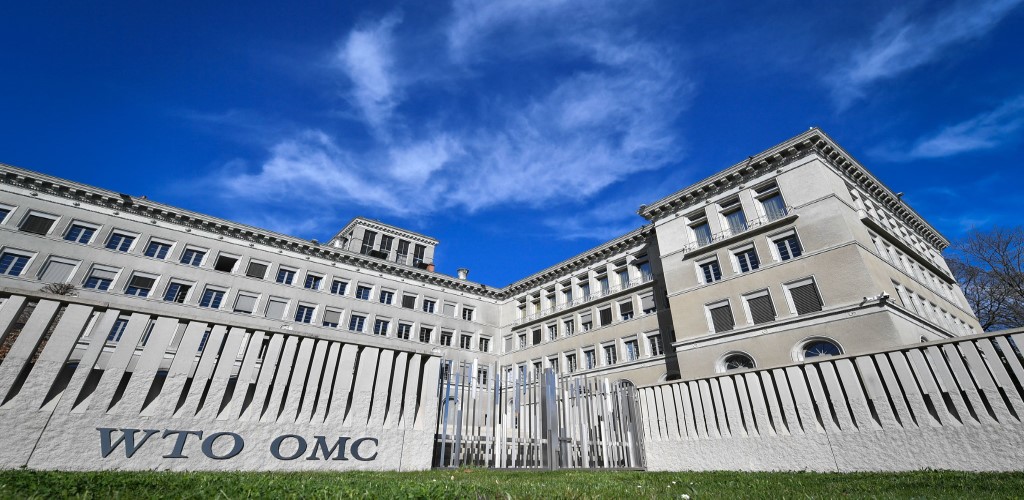 Supply chain partners from across the global chemicals industry have put forward proposals for modernization of World Trade Organization rules to improve the negotiating agenda and drive greater cross-border trade.
The recommendations published by the International Council of Chemical Associations (ICCA) on behalf of its members, call for reform to strengthen the rules-based, multilateral trading system.
"No one has seen an entire global industry coalesce around clear actions for the WTO membership quite like this before," Lisa Schroeter, global director of trade and investment policy at Dow, and chair of ICCA's Trade Policy Network, told delegates at an online event to launch the ICCA's new position paper, "we look forward to discussing our recommendations at the WTO Public Forum later this month."
Reinvigorating economic growth
The ICCA position paper outlines three top-level recommendations to improve global trade in the chemicals industry as well as related industrial sectors. The first of these is an improved negotiating agenda to support sustainability, with the elimination of tariff and non-tariff barriers on environmental materials being a target.
"Around the globe, manufacturers are still reeling from one of the most volatile trading environments in recent memory," Ed Brzytwa, director of international trade at the American Chemistry Council, said. "Our joint paper is a guide for leveraging trade and chemistry to reinvigorate global economic growth and to address pressing challenges like climate change...We look forward to partnering with the WTO to help reaffirm its position as the cornerstone of the multilateral, rules-based trading system."
To analyze the challenges faced by the chemicals industry, the ICCA surveyed its 164 members from around the globe and identified concrete steps to drive growth.
Regulatory cooperation
A second pillar of the ICCA position paper is the need to foster greater regulatory cooperation on chemical trade, not only at WTO negotiations but at the intra-governmental level.
Dr. Abdulwahab Al-Sadoun, secretary general of the Gulf Petrochemicals and Chemicals Association (GPCA), based in Dubai, commented: "Earlier this year, GPCA joined peer associations to develop a position paper which highlights the importance of a modernized and fully functioning WTO. I am pleased to see ICCA's recommendations come at just the right time as global free trade faces a growing threat in countries across the world, and trade protectionism is on the rise."
The increasing presence of trade barriers both for chemicals shipments and the development of new chemical infrastructure was highlighted as a key factor limiting growth for the industry over the next decade and one that need to be tackled at both the national and regional level.
"Now is the right time to act, as there is a increasing rendency to take national measures in the first instance but these are global issues," Catherine Grant Makokera, trade consultant to the South African Chemical and Allied Industries' Association (CAIA), commented, "It is even more important for smaller trading countries that don't necessarily have the trading power or muscle to go it on their own."
Calling the alignment of national regulations a "win-win" situation, Alejandra Acosta, former regulatory official with the Ministry of Environment and Sustainable Development of Argentina, called for national governments to involve businesses from across the supply chain to a greater extent in forthcoming legislation.
Subsidy rules
The final pillar of reform put forward by the ICCA focused on rewriting the rules around subsidies and state-owned enterprises "to level the global playing field" and ensure "greater transparency".
"Ensuring the uninterrupted supply of chemicals to the world is a key imperative for global and regional leaders, as chemicals serve as key building blocks to scores of products and materials we use every day, and cater to many end-user industries," Dr. Al-Sadoun added.
Schroeter reiterated the critical juncture that the global chemicals industry is at following the recent pandemic, highlighting that ICCA's members account for "more than 98 percent of all global chemicals trade" and "contributing nearly $2 trillion" to the global economy.
Sustainable future
Taken together these, recommendations aim to create a more sustainable future for the industry with a clear path to grow cross-border trade in an environmentally friendly way.
Schroeter predicts that the next decade will require firms across the supply chain to focus on questions of "how to bring economies together when so many economies are focused on their own recovery" and how to develop a "common sense set of standards and value" that apply globally.
"Chemistry drives economic growth, which is a key element of sustainable development," said Acosta. "But in my experience, the lack of environmental policy or the existence of conflicting regulations between countries that are trade partners, can exacerbate environmental threats and make it difficult for safer and innovative products of chemistry to reach the countries that need them the most."
From the various inputs of its members the ICCA has put forward six core recommendations for reform that comprise: changes to the WTO dispute settlement process; support for open, non-discriminatory, plurilateral initiatives; enhanced stakeholder engagement; greater transparency in trade-related measures; full implementation of the WTO TBT Agreement; and finally a detailed review of WTO institutional performance to re-build the trust needed for constructive, good faith engagement on substantive policy questions based on solution-oriented proposals.
Proposals will now be put forward at the next WTO Public Forum, the 12th WTO Ministerial Conference, or MC12, which is scheduled to take place from 30 November to 3 December 2021 in Geneva, Switzerland.
---
Subscribe to BreakbulkONE and receive more industry stories and updates around impact of COVID-19.