---
Jan 12 | 2022
Leftist Gabriel Boric Backs Higher Royalties, Tighter Rules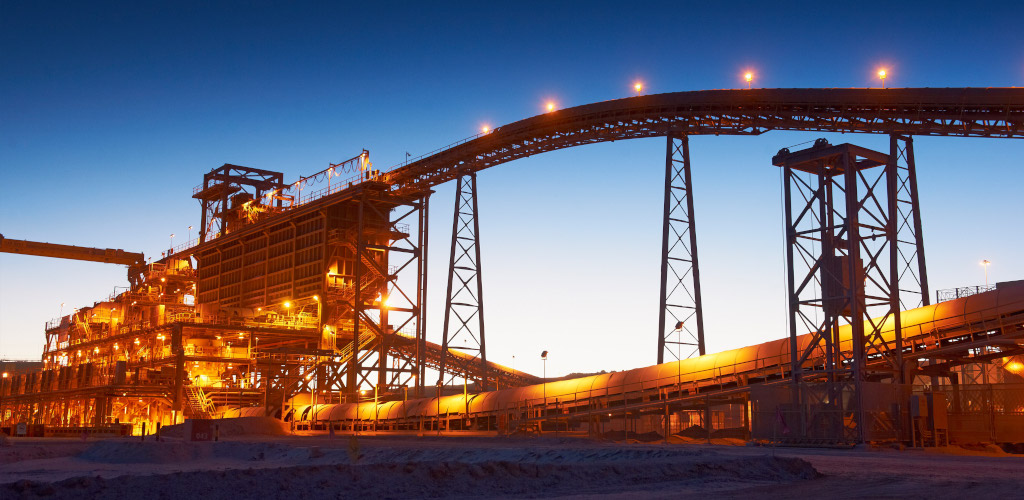 Chilean President-elect Gabriel Boric's pledge to increase mining royalties and tighten environmental rules governing metals and minerals extraction has put the country's mining sector and its supply chain contractors on alert.
Leftist Boric, 35, beat conservative rival Jose Antonio Kast in a run-off vote in December to become Chile's youngest-ever president. The new leader, set to take office in March, has vowed to lift taxes to tackle poverty and fund social programmes.
During the election run-up, the former student activist called for the creation of a progressive royalty regime linked to copper prices – which last year hit a decade high – a policy that would boost state coffers with extra income equal to 1 percent of GDP, the president-elect said.
Boric has also promised to tighten the environmental rules that govern the industry.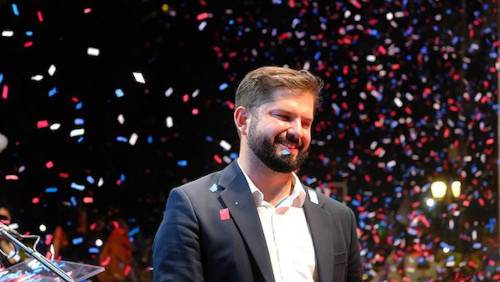 Shortly after his run-off victory, he repeated his opposition to the controversial Dominga copper and iron mining project at La Higuera in central Coquimbo Region, and any other mining initiatives that "destroyed the natural environment".
Dominga, which Boric has claimed would cause damage to one of Latin America's most important marine ecosystems, was given a greenlight by a local environmental court in August after years of legal wrangling.
Chile is the world's No.1 copper producer, while also ranking among the top global producers of gold, silver, molybdenum and lithium.
Chile-based logistics firms who spoke to
Breakbulk
are taking Boric's election victory in their stride.
"There are some concerns but now is too soon to make judgements," said Rodrigo Izquierdo, deputy general manager at Santiago-based project logistics firm Integral Chile.
"Both candidates said a lot of things to get elected, but now we have to wait a little bit to see what comes of this and what Boric will really prioritize. But everyone is very attentive to what measures he will be finally pushing forward."
Carlos Schilling, partner and commercial manager at Logistic Partners Chile, also based in Santiago, said that while Boric's election had spooked the business community, and would likely trigger an increase in money flowing out of the country on concerns over new regulations, the impact on mining would be less acute.
"If there are companies prepared to invest in Congo or in Kazakhstan or elsewhere, why would they not invest in Chile? New, big projects might be delayed a bit, but eventually they will be put into the pipeline."
David Davidson, metals and fertilizers analyst at Toronto-based Paradigm Capital, said that while higher royalties are a possibility, Boric's proposals for the sector may be thwarted by parliament.
"Boric and the lower house, both left-leaning after the recent election, can suggest and propose many options on royalties and taxes," the analyst told
Breakbulk
. "But the Senate, which has the final say before it goes to the courts, has stayed conservative, so (there's) a bit of a stalemate at this moment."
The mining sector meanwhile will also be keeping a keen eye on the redrafting of Chile's constitution, a project that could result in some "dramatic changes", Davidson said.
Chileans approved the overhaul in a referendum in 2020, with a so-called constitutional convention expected to launch the new document later this year. The new charter, which will be put to another national referendum, is expected to include new rules affecting mining activity.
"Again, it has to be approved by the Senate and to do so it will likely be toned down before being brought in law," Davidson said. "All that suggests to me most companies will be loath to commit to significant capital programs until they are certain of the path forward."
PHOTOS
Top photo: BHP's Spence copper mine in northern Chile. CREDIT: BHP
Second photo: Gabriel Boric giving victory speech. CREDIT: Fotografoencampan