---
May 03 | 2022
Goldhofer Unit Deployed To Carry 172-Tonne Transformer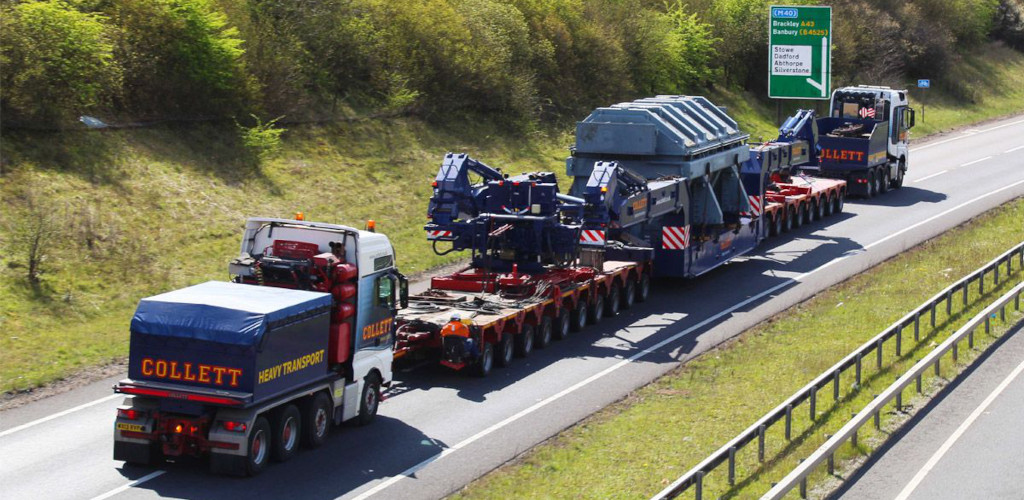 Heavy-lift specialist Collett has called into action for the first time its new 250-tonne-capacity Goldhofer girder bridge to transport a super grid transformer in the UK.

The girder bridge, designed to "cradle" very heavy components at a height just above ground level, carried the 172-tonne cargo some 118 miles from the town of Sundon in central England to the Feckenham substation in Redditch.

Collett began the move by mobilizing a modular trailer comprising two 10-axle sections from its heavy-lift depot at Goole. On site, the project team constructed the girder bridge around the transformer to create a 20-axle loaded configuration.

Once secure, the unit was transported in a push-pull formation by two 8x4 tractor trucks.

At Feckenham, the side beams of the girder bridge were hydraulically raised to lift the transformer and allow the positioning of timber shafts underneath. The girder bridge was lowered, resting the transformer on the timbers then maneuvered into its final position using a hydraulic jacking and skidding system.

"To ensure maximum safety throughout, as with operations on site at Sundon, Collett had undertaken detailed pressure calculations, detailing the forces and ground pressure during the jacking and skating operations to and from the trailer," the company said.

Based in Halifax in northern England, Collett operates a fleet of heavy-lift trucks, trailers and SPMTs and provides project logistics throughout the UK and Europe. The company already operates a 350-tonne-capacity and a 550-tonne-capacity Scheuerle girder bridge.

Collett will be exhibiting at Breakbulk Europe 2022, taking place on 17-19 May at the Rotterdam Ahoy Convention Centre. To register for the world's premier breakbulk and project cargo event, click on the link below.