---
Jul 15 | 2021
(Americas) Dismantles and Delivers 2 Jets Within a Week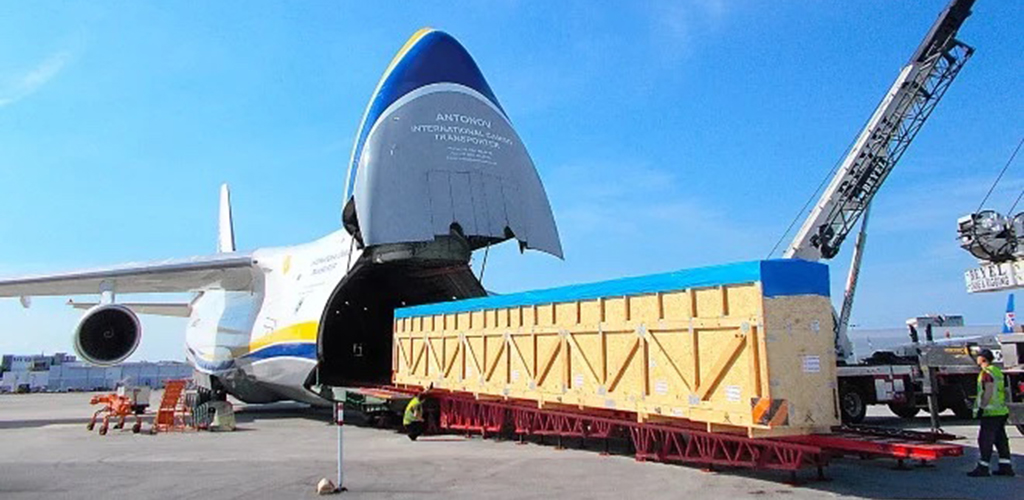 DB Schenker Americas recently dismantled and shipped two complete private jets from Brazil to Miami within one week for a global aerospace conglomerate.
The aerospace company initially planned to ship the jets via ocean freight but turned to DB Schenker. Within five days the jets were dismantled and packed into six crates and sent to Miami via Antonov Airlines.
Working with Antonov Airlines, DB Schenker Americas steps in for a customer in crisis and gets its aircrafts moved from Brazil to Miami in under a week.
Within the timeframe, the logistics provider issued a quote, secured the Antonov aircraft, packed the jets for shipping, secured all necessary permits and make special accommodations for the 115-meter-long wing sections and two 12-meter fuselage sections, and finally delivering all to Miami
"We worked with the customer's engineering team for an entire day, studying exactly how to move the wings in the most efficient, damage-free manner," said Alvaro Zanella, DB Schenker Brazil's airfreight business development and operations manager. "We also secured the special forklift and crane that could support this type of shipment."
Permits that usually take one to two weeks to obtain were secured within a day-and-a-half, DB Schenker said.
Move Nets Further Business
From Viracopos, Brazil, the Antonov jets were completely loaded and ready to fly within seven hours. Concurrently, DB Schenker's U.S. aerospace team in Miami prepared for their arrival, securing necessary unloading equipment, arranging for U.S. customs clearance, and bracing for a fast-unloading process.
The project was a major success, and the customer was extremely happy with the fast timeline and quality work provided by DB Schenker. Zanella said that while the short timeline created unique constraints for the logistics provider, DB Schenker is well-versed in how to manage complex, intricate movement of high-value goods around the world.
With the successful move, the aerospace company has since assigned DB Schenker two additional projects, neither of which were put out to bid.
"They're counting on us to manage another big operation and are confident that DB Schenker is the right logistics partner for these and other freight movements," Zanella said. "That's a definite testament to our capabilities as a reliable, flexible logistics partner."
Marques CEO for DB Schenker Brazil
Earlier this month, DB Schenker promoted Luís Marques as CEO for DB Schenker Brazil.
Marques has full responsibilities for all Brazilian P&L aspects, including managing 800 employees in 10 locations, three logistics centers and 15,000 square meters of distribution operations. He has served in various positions at DB Schenker over the past 26 years, most recently as the managing director Portugal and area manager for Iberia West.
DB Schenker, a leading integrated logistics service providers in the Americas, offers land, and air and ocean transport, as well as logistics and global supply chain management services. Its Americas presence includes Argentina, Brazil, Canada, Chile, Guatemala, Mexico, Panama, Peru, the U.S., and Venezuela.