---
Jul 29 | 2022
Germany-based Logistics Specialist to Help Reduce Tour's CO2 Emissions by Half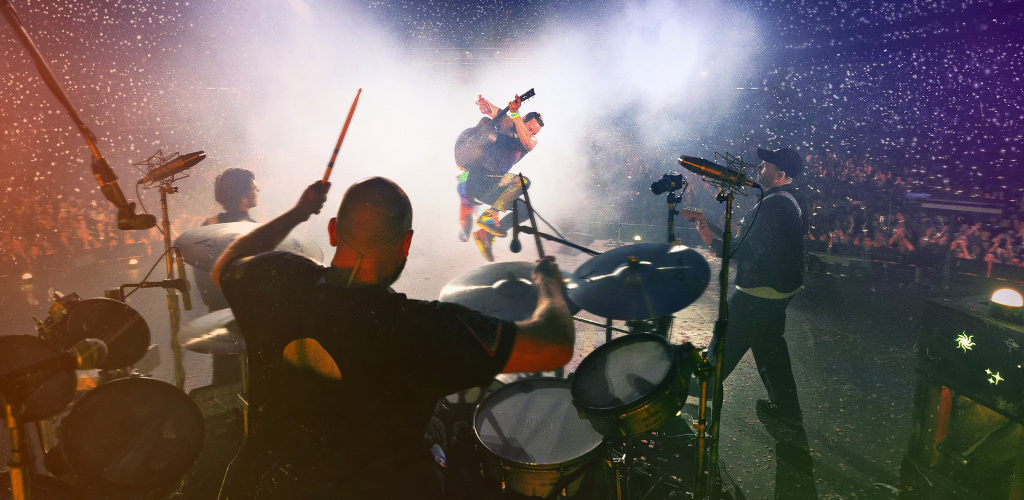 DHL is supporting British rock band Coldplay's bid to cut carbon emissions by more than half during its Music of the Spheres world tour after the Germany-based operator was selected as the official logistics partner for the sold-out roadshow.

DHL, chosen on the back of its "extensive expertise in sustainable logistics solutions", would focus its efforts mainly on sustainable transport by offering a multi-faceted approach to lowering CO2 emissions, it said.

Coldplay, whose hits include The Scientist, Green Eyes and Yellow, is aiming to make its latest tour one of the most sustainable ever, with band members reportedly using commercial flights rather than private jets and insisting on electric vehicles to ferry them to venues.

According to DHL, all the tour's shows are powered by a mix of wind, solar and renewable biodiesel, while the band's devoted fans harness energy through hi-tech kinetic floors and power bikes.

"When we announced this tour, we pledged to reduce primary carbon emissions by more than 50 percent compared to the last tour," said Coldplay's co-manager, Phil Harvey.

"This can only happen with tour partners who share this vision and are willing to invest the necessary resources to make it happen. We are grateful to DHL for their help in minimizing our tour's freight emissions through their expertise and investment in sustainable logistics."

DHL, part of Deutsche Post DHL Group, pointed to its use of advanced biofuels to lower ocean and freight emissions and its extensive fleet of electric vehicles and trucks fuelled by bio-LNG – liquified natural gas made from organic gas – to reduce the environmental impact of land transport.

Deutsche Post DHL Group itself is planning to spend US$7 billion over the next decade on sustainable fuel and clean technologies, part of a broader effort to achieve zero-emission logistics by 2050.

"As leaders in our industries, it is our responsibility to lead the change but also inspire and facilitate sustainable solutions for other businesses and brands," said Monika Schaller, executive vice president of corporate communications, sustainability and brand for Deutsche Post DHL Group.

DHL said it hoped the tour would provide lessons and best practices for other artists to build on, and push live music towards an ultra-low-carbon and sustainable future.

DHL Global Forwarding – Industrial Projects, a unit of DHL, will be exhibiting at Breakbulk Americas 2022, taking place on 27-29 September at the George R. Brown Convention Centre in Houston. You can meet the team in Hall A&B, Stand Q41.

To register for the conference, click here.