---
Aug 24 | 2020
Breakbulk asks CargoX CEO Stefan Kukman seven key questions about technology in the age of COVID-19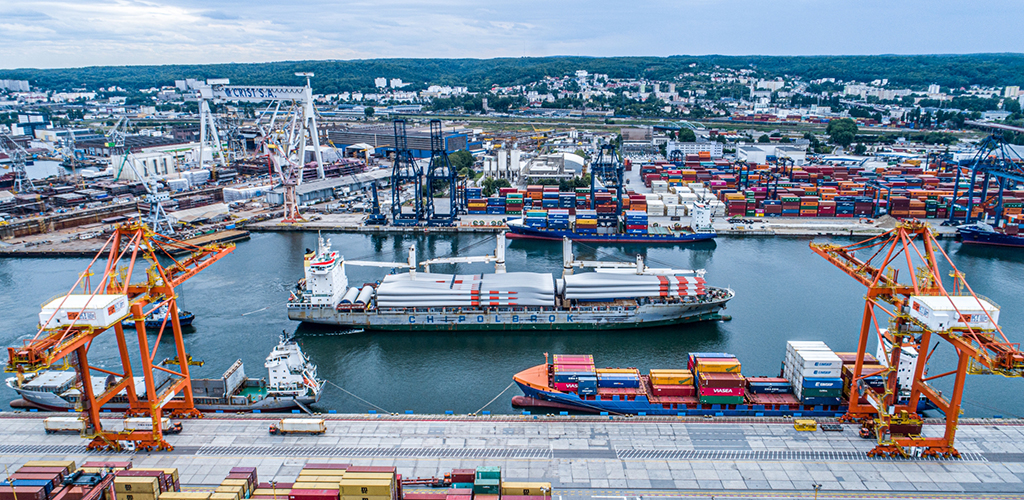 Photo credit: Chipolbrok
How has the pandemic/quarantine affected the adoption speed for new technologies?
Kukman: The new reality after the strike of the global pandemic has caused a lot of chaos for businesses across the world. Supply chains have become more sluggish, document delivery has slowed to a crawl, and office teams are dispersed.
The logistics and shipping sectors are traditionally outdated—especially in ocean and land transportation — and signs were long ago visible that they needed to speed-up digitalization efforts. Once COVID-19 struck, this became imminent for different reasons. One is, for sure, the trend of working from home, or physical distancing (to avoid contamination), which also includes the inability to safely and efficiently process paper documents. The other reason is that document delivery has started experiencing bottlenecks and delays, in addition to increasing doubts about the safe processing and contamination-free delivery of documents.
One of the countries putting the most visible effort into the national digitalization of their shipping is India. The Government of India is all very engaged in bringing the processing of Indian standard documents of title and other original documents to the digital platform, and they are committed to using smart, electronic bills of lading and digital original document technologies.
CargoX is proud to have been invited to provide one of the building blocks: our CargoX Platform for Blockchain Document Transfer (BDT).
What are the three most popular tech systems under consideration by the companies you deal with?
Kukman: There are three most popular technologies that companies utilize in their maritime shipping, including digital document transfer activities. Public blockchains, such as the Ethereum network, enable a global, immutable validation and transaction platform, and the CargoX Platform is built on top of this technology.
The approach is similar to those offered by solutions that utilize a private blockchain: their ledgers are distributed among a strictly controlled network of computers, so it resembles a centralized software solution. The third option is a central server-based system, such as almost all IT solutions were up to the emergence of blockchain. This option is well known in all industries, but it does not offer such extremely secure mechanisms for transactions and validation as blockchain.
We believe the public blockchain is the most broadly useful platform for the global supply chain to use in developing new transparent, confidential and secure services, such as the transfer of digital electronic bills of lading, with the highest possible security and proof of ownership. Even the International Group of Protection & Indemnity Clubs (IGP&I), which has only approved six electronic bill of lading solutions in the last 10 years, has confirmed three new platforms in just the past year. These are all based on blockchain, and only ours, the CargoX Platform, is based on a public blockchain (Ethereum Mainnet).
What are the benefits to a company that adopts a digital bill of lading?
Kukman: The digital bill of lading, also called an electronic bill of lading, is a much needed advancement in ocean shipping, and in the freight industry as a whole. In its latest incarnation as a highly secure, cryptographically transactable blockchain bill of lading or smart bill of lading, the benefits are far-reaching.
It is much faster. Imagine a B/L arriving in minutes, just as if you took it by hand to the office next door!
Then there is the improved security and safety: nobody can lose it, steal it, or tamper with the contents, because it is encrypted with the highest level of security and always validated with blockchain keys.
And then there is price. Courier services today, in the time of COVID-19 especially, are extremely expensive, and providers are experiencing extreme bottlenecks. A blockchain document transferred across the globe in minutes only costs a fraction of a physical courier service.
An added bonus is the orderly, digital archive that CargoX users receive when they send a B/L through our platform.
This new market is currently a niche, but it is opening up as companies grow more comfortable with the technology, coupled with the fact that their most important piece of paper is disappearing before their eyes! Currently, there are not many companies offering services like ours, which promise to become the digital couriers of the future.
What are the hurdles to adoption?
Kukman: There are typical hurdles, as with any other new technology. Corporations are very interested, but they are waiting for the whole market to move. Nobody wants to be the first, but they all want to be the second or third. CargoX customers are early adopters who have thoroughly tested our platform, recognized the benefits, and started using it on a daily basis. We believe the importance of the paper bill of lading was so exaggerated throughout history that it is now a big challenge to let it go, change mindsets, and start using something more reliable, yet virtual, in the digital world. To properly utilize the blockchain you need all stakeholders to be part of the blockchain community, and it simply takes time before the ball starts rolling.
The legal frameworks are all there and the path is clear, most importantly by the United Nations Commission on International Trade Law (UNCITRAL) in their Model Law on Electronic Transferable Records (MLETR), which is a model law for allowing transferable documents and instruments in electronic form. There is also the eCMR protocol, which was added to the CMR (designed by the UN) all the way back in 2008, and only a few countries in the EU adopted it. However, during the COVID-19 pandemic, the number of countries who ratified it jumped from 11 to 27, so that was a strong boost for digitalization like we have never seen in the past.
The biggest enigma in the path to adoption is interoperability. There are a few platforms for digital document transfer in the trade, shipping, and finance industries, and they are not connected. That means each company must choose one provider and enforce that, or use all of them. The talks about standardization and interoperability are underway at various levels and working groups, but we know how the global players act when unity is needed—just look at the Hamburg Rules and similar international conventions.
So we believe enterprises that wish to move forward will not wait for a unified, standardized, and interconnected ocean of document transfer pathways. For instance, the Government of India is a perfect showcase for how governments could leverage their power for swift and successful implementation of a digitalization agenda.
What is the penetration rate of a digital bill of lading among carriers?
Kukman: It is not possible to talk about real numbers yet. Most of the projects are at the pilot testing, executive evaluation, workflow integration, workflow validation or user onboarding phase. The largest deployment currently is ongoing in India, where the Indian Portall Infosystems company built the Port Community System (PCS 1x), which currently serves 10,000+ corporate accounts and 16,000+ corporate user profiles on the platform serving India's primary ports.
While all this is underway, we are constantly educating our customers, while listening to their feedback and upgrading our platform's features.
But there are more and more companies, and even states and their regulatory and governmental agencies, that are contacting us to learn about the new technology, its caveats, and the huge potential it offers to the whole business and governmental ecosystem.
Are there differences or room for improvement within currently offered services? Room to upgrade?
Kukman: Yes, there is always room for improvement! We believe interoperability is a great challenge that lies ahead for all digital courier providers, and it will be unavoidable at some point in the future. But even this topic itself can be broken down into technical, semantic, and legal interoperability issues. It requires a lot of work in different settings and levels of the ecosystem.
As you look ahead, what other technologies will impact ocean transportation?
Kukman: Blockchain is just one of these novel technologies that are revolutionizing ocean shipping as we speak. We have reasonable grounds to believe that it is the central technology of the decades to come. All other technologies will connect with blockchain: IoT, a technology of sensors that measure almost anything and signals it back to the network, artificial intelligence for amazing optimizations and predictions, or machine learning for faster results with currently existing datasets and processes. All this, while the shipping industry is being upgraded with new ecological power and machine technologies.
Blockchain will connect all of these technologies and advancements because it is the best medium for data validation, transparency, immutability, and trustworthiness. And that is what it is all about: building digital trust!
About the Author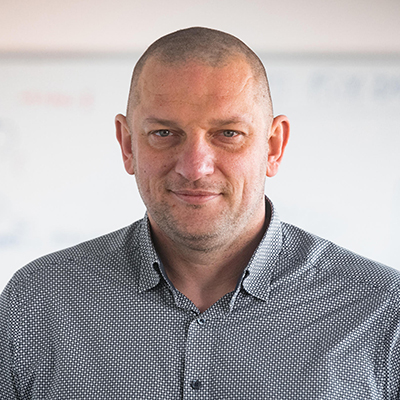 Stefan Kukman was a manager at the regional Kuehne+Nagel, where he provided steady business growth for almost eight years. His innovative and restless soul led him to establish his first startup 45HC.com an online container transport booking platform. In 2017 he founded CargoX, a revolutionary startup that transferred the first-ever blockchain Bill of Lading. Under Stefan's leadership, CargoX has won eight prestigious awards and accolades and was granted PG&I approval.
About CargoX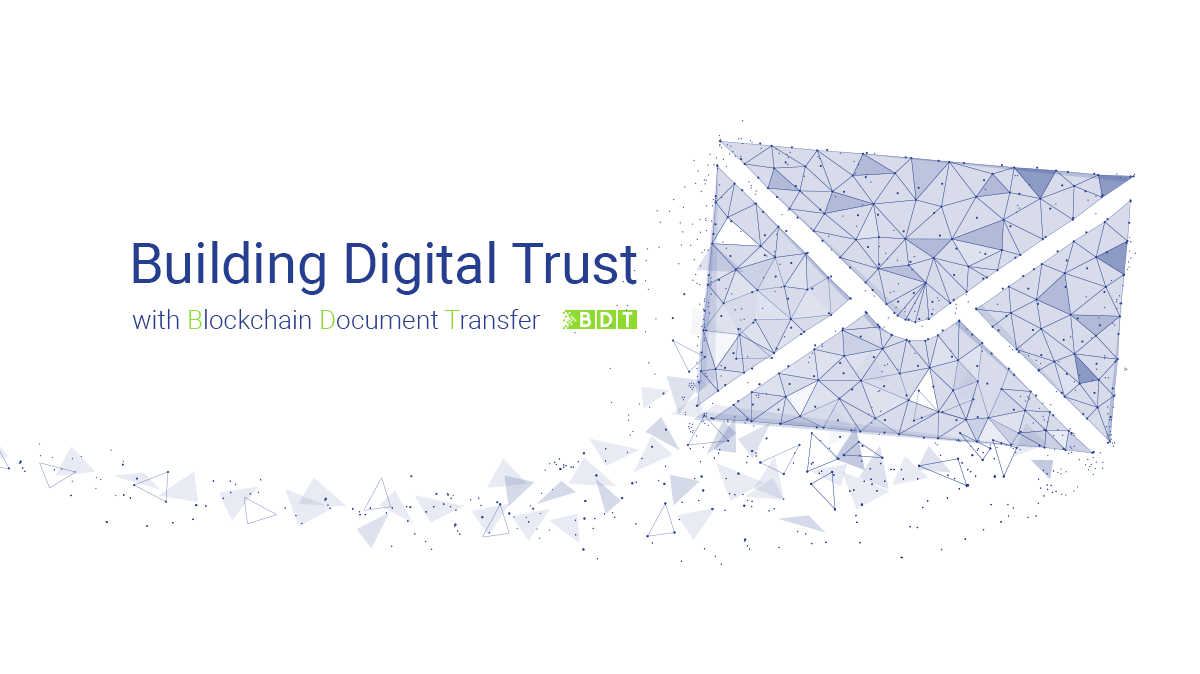 CargoX is an independent supplier of the CargoX Platform for Blockchain Document Transfer (BDT) – a public, neutral blockchain-based original document transaction solution for global shipping, trade, finance, and manufacturing industries. The IGP&I approved CargoX in February 2020.
The company has been building the platform since 2017 (starting with Smart B/L), and has received numerous awards and top-tier nominations - shortlisted at the Financial Times/RSG 2018 Intelligent Business Awards, Most Innovative Solution 2019 and best Blockchain Innovation of the Year 2019 at the Transport & Logistics Middle East (TLME) Excellence Awards - competing with TradeLens, Panalpina Pharma Blockchain, Digital Silk Road, winner of the IRU World Congress Startup Competition 2018.
The CargoX business and use model is lightweight and optimized for fast implementation through online access, or with API integration. It provides rapid optimization of original document processes in a distributed, real-time, touchless environment.
COVID-19 aware
The CargoX Platform can help you avoid physical contact when digitalizing original document transfer and processing the most important documents, even when your team is dispersed.
---
Subscribe to BreakbulkONE and receive more industry stories and updates around impact of COVID-19.