---
Nov 19 | 2022
Intermarine Asia Will Be Led by WeShip Founder, Torben Reinhard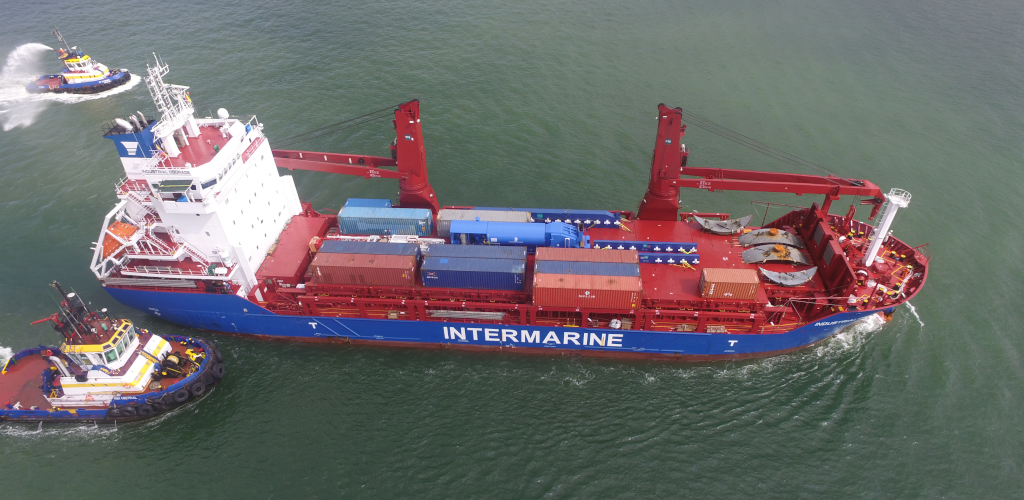 US-based breakbulk carrier Intermarine has acquired project cargo specialist WeShip Projects to form a new shipping and logistics company, Intermarine Asia.
The new setup will see Intermarine representing all cargo chartering activities, while WeShip's 14-strong team will continue handling port agency and logistics services in Thailand and other countries in Asia, a company spokesperson told Breakbulk.
The firm will be based at Intermarine's existing offices in Bangkok's Watthana district.
Details on the frequency and port locations of Intermarine's Asia breakbulk service were not immediately available.
As part of the deal, WeShip founders Torben Reinhard and Lars Steen Rasmussen have joined Intermarine's commercial team. Reinhard has been named managing director of Intermarine Asia, while Rasmussen is now chief operating officer of Intermarine Denmark.
"Intermarine and WeShip have already partnered successfully for over a year now in the Asia-Pacific trade, and we are very excited to combine our organizations to jointly grow the Intermarine presence in Asia and Europe," said Svend Andersen, CEO of Intermarine.
"I have known both Torben and Lars for many years, and I have been amazed with the business they have built at WeShip over the past four years. That we can now launch Intermarine in Asia under the leadership of Torben, makes me tremendously proud and happy. Having Lars as part of our European operations significantly strengthens our setup here, as well."
Intermarine is part of SAL Heavy Lift, which itself is a division of Germany-based shipping and logistics specialist, Harren Group.
Intermarine, which underwent a relaunch two years ago, has expanded its fleet from six multipurpose vessels in late 2020 to 25 in 2022.
PHOTO: Intermarine 8,428 DWT vessel, Industrial Courage. CREDIT: Intermarine