---
Jun 13 | 2022
Eco-Efficient Crane To Beef Up Capacity at Port's Multi-Service Terminal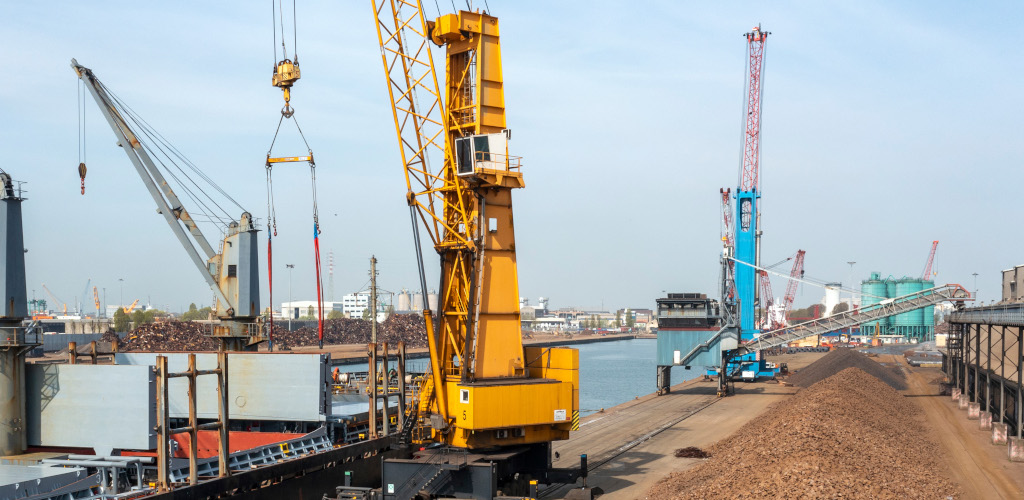 Konecranes is supplying one of its Generation 6 mobile harbour cranes to FHP's multi-service terminal at Marghera Port near Venice in northern Italy.

The crane, part of the Finland-based company's Ecolifting series, will beef up capacity for the terminal's bulk cargo handling operations, Konecranes said.

The crane has a working radius of 51 metres and a lifting capacity of 125 tonnes, and can be powered either by a diesel generator or electrically through an external power supply for zero local exhaust emissions and reduced noise levels.

FHP is part of F2i sgr, Italy's largest independent infrastructure funds manager with assets of more than €6 billion under management.

"Konecranes has been working closely with FHP for decades, and we are delighted that they have chosen us again for the new bulk crane in their Marghera terminal," said Gino Gherri, the company's regional sales manager.

"This order shows that FHP can really see the potential of the Generation 6 crane with its high productivity, reliability and fuel efficiency."

Konecranes is headquartered in Hyvinkää, some 50 kilometres north of Helsinki.

The company in June announced it had appointed Anders Svensson as its new president and CEO. Svensson, who will take the helm at the latest by 7 December, currently holds an executive position at engineering firm Sandvik.

Konecranes CFO Teo Ottola will continue to act as interim CEO in the meantime.