---
Sep 09 | 2021
UH Supply Chain Logistics Program Sees Record Engagement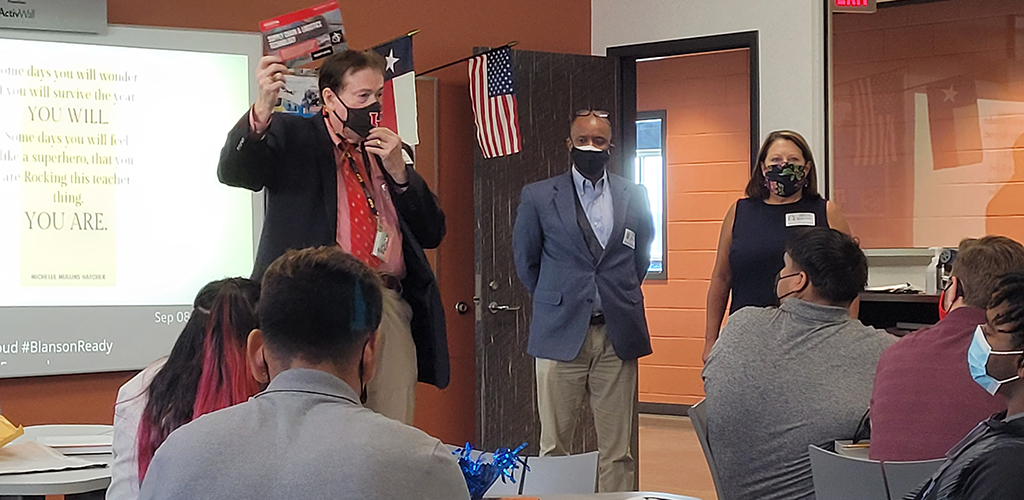 Education has been a hot-button issue during the Covid-19 pandemic, but at least Houston University's logistics program is opening the academic year with record in-person student engagement.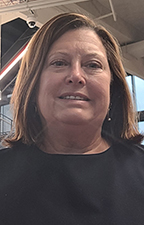 Classes began Aug. 23 in a face-to-face format for the University of Houston's Supply Chain & Logistics Technology Program at University Houston, and the program director exclaimed it was exciting for faculty and students to be back in the classroom after more than 18 months of virtual classes.

"We are seeing record number of students showing up in the classroom," said Margaret Kidd, program director, supply chain and logistics (SCLT) and a recent addition to Breakbulk magazine's media advisory board. "It was a special treat to have student officers from the Supply Chain Industrial Distribution Organization visit classrooms this week, along with officers from ASCM (Association for Supply Chain Management) Houston chapter."

It's visual evidence that the industry is drawing the best and brightest, and is succeeding in filling classrooms for UH and other major logistics programs in the U.S. and abroad.


Engaging Industry

Kidd's program is drawing avid executives from the breakbulk and project cargo industry. In one particular example, Jose Velarde, indirect procurement manager, North and Latin America, for Huntsman Corp., this semester is working in teams of four using the Fresh Connection simulation software, assuming roles in sales, procurement, operations and supply chain.

"Students make decisions for running a business through six rounds of the simulation," Velarde said. "This is an illustration of experiential learning at its best."

UH's program has also benefitted from leadership of the Supply Chain Industrial Organization (SIDO), whose officers are Hamza Razaq, president; Zoheb Khwaja, secretary; and Brittany Le, vice president. Speakers from ASCM's Houston chapter include Chris Agner, senior category manager, Americas, Grundfos; and Ken Jamison, senior inventory management, QuVa Pharma Inc.

Over the summer, Marco Poisler, COO, global energy and capital projects, UTC Overseas, Kidd and colleague Al Henson developed a project logistics course, which is an exclusive SCLT program, credentialed by the Chartered Institute Logistics and Transportation (CILT), of which Kidd is the educational ambassador.

UH is offering access to the certification free of charge to all students attending Breakbulk Americas' Jerry Nagel Education Day, Sept. 30 at the George R. Brown Convention Center. Again, this certification is provided by a Port Houston Community Partners grant.

Breakbulk's Education Day, in its 11th year, provides an introduction to the project cargo and breakbulk industry for those considering a career in the challenging sectors of transportation and logistics. The Sept. program includes morning sessions, which will include Stephen "Spo" Spoljaric, corporate manager of global logistics, Bechtel Corp., and president, Exporters Competitive Maritime Council.

Approved students attend this event for free. Interested students should check with their educators to be added to their school lists. Students are allowed only as a group from a posted institution or with prior approval from Elizabeth Wetzel, Breakbulk Americas content and education production at elizabeth.wetzel@breakbulk.com. Non-students pay $300 as an add-on to registration.


Next-Gen

Going the next step with recruiting, SCLT colleagues and UH professors Henson and Dan Cassler, as well as Kidd visited next-generation students at Blanson CTE High School's logistics program, who are back to face-to-face classes. As part of a grant received from Port Houston Community Partners, Kidd said the students will be completing Level 1 certifications from CILT at UH.

Coming soon, UH's SCLT program will launch a certified geographic information system academic course that will be led by Henson, with Kidd collaborating on global supply chain decision making.