---
Nov 23 | 2022
More Than 100 Components Were Delivered to the Gas-Fired Facility in Fujairah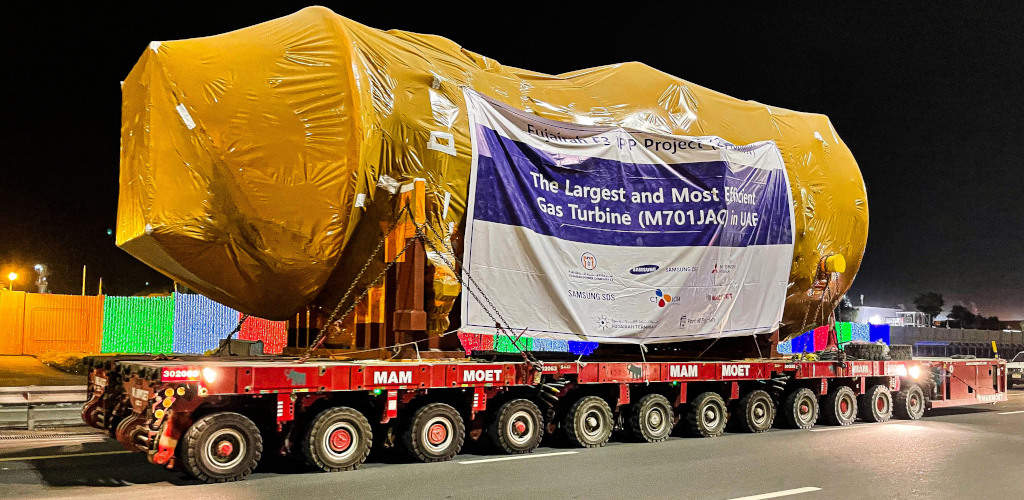 Heavy transport specialist Mammoet has delivered and installed more than 100 industrial components for the gas-fired Fujairah F3 power plant in the UAE's eastern emirate of Fujairah.

Fujairah F3, located at the Fujairah Water and Electricity complex at Qidfa, 300 kilometres northeast of Abu Dhabi, will be the largest independent combined cycle power plant in the UAE, generating up to 2.4 gigawatts of electricity.

The plant, which is being developed as an integrated power producer, or IPP, project by a consortium led by Abu Dhabi Power and Japan's Marubeni, is expected to reach full capacity by mid-2023.

At full operations, it will be able to power the equivalent of 380,000 homes.

Among the units shipped for client Samsung C&T – the plant's EPC contractor – were three, 13.6-metre-long gas turbines weighing 528 tonnes a piece, the largest-capacity and most efficient turbines ever to be installed in the UAE, and three 11-metre-long gas turbine generators, each weighing 395 tonnes.

The turbines and generators were unloaded at the Port of Fujairah and transported on trailers along a 23-kilometre stretch of road to the project site. The units were then lifted off the trailers and installed directly onto their foundations using Mammoet's gantry crane.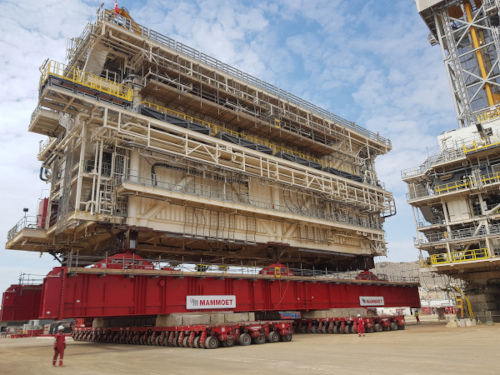 Additional components including 45 modules for a heat recovery steam generator, or HRSG, were installed using a 1,250-tonne and two, 400-tonne crawler cranes.

The modules, weighing up to 338 tonnes each, had to be lifted from their shipping frames before fitted into the HRSG.

"Detailed engineering, thorough planning and timely obtaining of required approvals and permits resulted in all components being delivered to the site securely and on time," Mammoet said.

Netherlands-based Mammoet will be exhibiting at Breakbulk Middle East 2023, taking place on 13-14 February at the Dubai World Trade Centre, UAE.

To find out about exhibiting and sponsorship opportunities, click on the link below.