---
Sep 11 | 2021
Fifth Edition Scheduled Sept. 21-23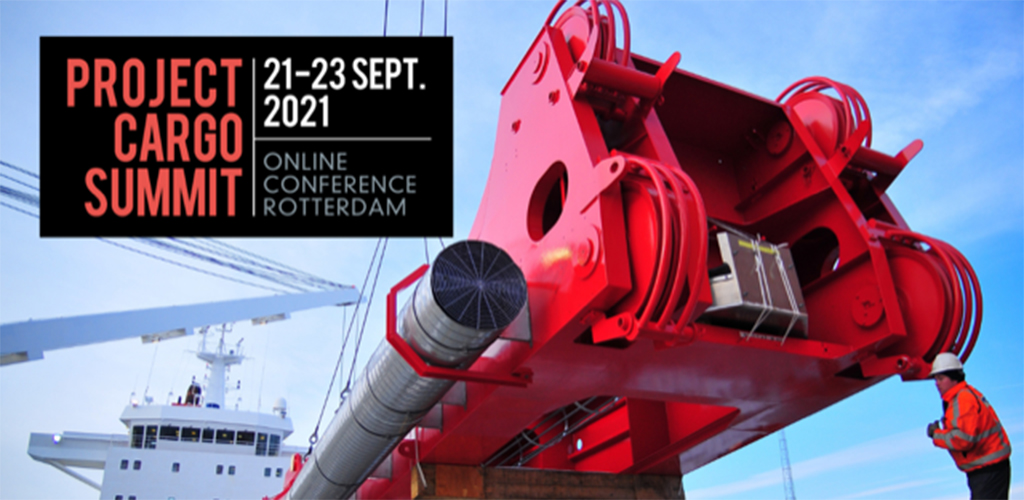 Challenging logistics solutions are at the core of the project cargo industry. Having tackled the effects of a global pandemic, the industry players are now having to think outside the box and push the boundaries to tackle the next set of challenges, said planners of the Project Cargo Summit, an international breakbulk event for project cargo professionals.
These obstacles include the rise in scale and market conditions that are pushing crews and machinery to their limits. In a market where the schedules and available capacity are tight, companies have to come up with new and innovative solutions.
During the fifth edition of the
Project Cargo Summit online
, speakers will focus on finding solutions to accommodate the rise in scale, as well as the need to develop the next-generation transport solutions, which include advancements in digitalisation.
You are invited to
register
for the September edition of Project Cargo Summit online and join the speakers from the Port of Rotterdam, Kalmar, Ahlers, GE Renewable Energy, Bow Terminal, G2 Ocean, Siri Marine, Samskip, Seaqualize, Marsh Specialty Marine & Cargo, Safe Lifting Europe, Rebel, Voyager Portal and AAL.
Project Cargo Summit
The fifth edition of the Project Cargo Summit, the online edition, will take place on Sept. 21-23, and will tackle the issue of facilitating growth within the segment.
Project Cargo Summit online is the meeting spot for the project cargo industry. The event combines a high-quality three days of conference programme with online one-on-one networking solutions. It is the place for the industry players to meet and exchange knowledge.
The program features:
• The future for breakbulk and project cargo.
• Project cargo needs for offshore wind.
• First and last mile transportation.
• How vessels and equipment are evolving.