---
Sep 16 | 2022
Carrier Adjusts Course Around Sri Lanka to Avoid Endangered Species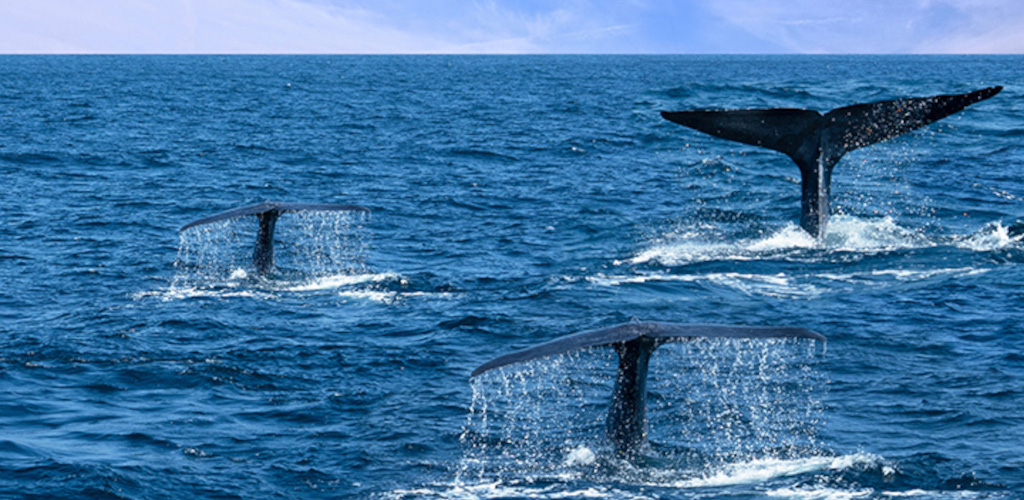 MSC, one of the world's largest container lines, has adjusted its shipping route off the southern coast of Sri Lanka to avoid potential collisions with endangered blue whales.

Geneva-based MSC began to reroute its vessels in mid-2022 following guidance from scientists, local universities and international wildlife protection agencies, including the International Fund for Animal Welfare, or IFAW.

The area off Sri Lanka's southern coast is one of the world's busiest shipping lanes, with the port of Colombo a major transshipment hub for global trade.

The region is also where the majority of the northern Indian Ocean blue whale population is known to congregate, the IFAW said.

The new course some 15 nautical miles south of the current traffic separation scheme for commercial shipping could reduce the strike risk to blue whales by up to 95 percent, simulations have shown.

Westbound and eastbound ship traffic is now limited to certain latitudes, while smaller feeder ships in the region have been instructed to reduce speeds to less than 10 knots.

"We believe that the commercial shipping sector has an important role to play in protecting cetaceans, specifically in helping to reduce the risk of ship collisions with whales," said Stefania Lallai, vice president of sustainability at MSC.

"MSC is proud to rank at or near the top of whale safety shipping rankings. However, we are not at all complacent. We believe that raising awareness of these issues and encouraging collaboration between industry, scientific bodies, civil society and governments is essential as we strive collectively to do more to minimise the risk of ship strikes."

The carrier said it was urging all other ship operators to consider choosing a more southerly route past Sri Lanka to avoid designated cetacean habitats.

The IFAW praised MSC's decision to shift shipping lanes.

"By ensuring these small changes, MSC is making a significant difference for these endangered whales," said Sharon Livermore, the fund's director of marine conservation. "Whales often die as a result of collisions and this population is at risk. Ship strikes are both a conservation and a welfare problem, and even one whale death is one too many."

MSC operates some 730 vessels calling at more than 500 ports on 260 trade routes.

In recent years, the carrier has diversified its activities to include overland transportation, logistics and port terminal operations.

MSC will be exhibiting at Breakbulk Americas 2022, taking place on 27-29 September at the George R. Brown Convention Centre in Houston. To reserve your tickets for the region's largest gathering of project cargo professionals, click on the link below.