---
Aug 01 | 2022
European Breakbulk Hub Welcomes Major Investments in Hydrogen, Biofuels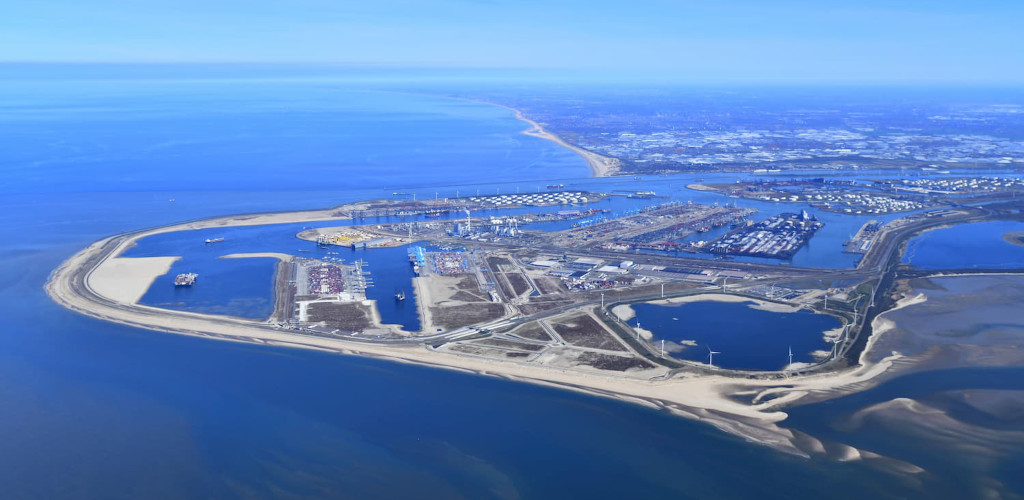 The Port of Rotterdam has made significant headway this year in expanding its renewable energy base, with the European breakbulk hub announcing several major deals for world-scale green hydrogen and biofuels projects.
Rotterdam, host port for
Breakbulk Europe 2023
, has long set its sights on becoming an international hydrogen centre, working with various partners to set up a green hydrogen network across its facilities.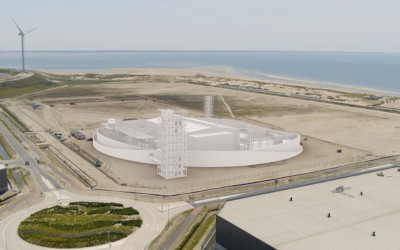 Last month, Shell announced it had taken final investment decision on Holland Hydrogen I, billed as Europe's largest green hydrogen plant. The facility will be built on Maasvlakte 2, home to a number of existing clean energy projects, with start-up slated for 2025.
A 200-MW electrolyser will make up to 60,000 kilos per day of renewable hydrogen produced from wind power, which the energy company will use to replace some of the grey hydrogen used at the nearby Shell Energy and Chemicals Park Rotterdam.
Other announcements this year include the port's first clean hydrogen filling station for heavy-duty trucks at Botlek. The project is being developed by industrial gases company Air Products, with commissioning expected in 2023.
Air Products has also signed a joint development deal with Gunvor Petroleum Rotterdam for a green ammonia import terminal at the port. Imported ammonia would be converted to hydrogen and distributed to markets within Europe, including the Netherlands, Germany and Belgium.
The import terminal will come online in 2026.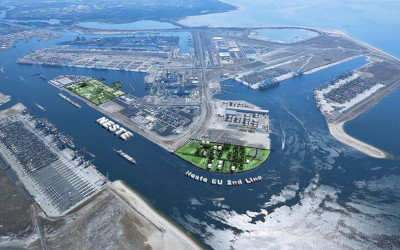 Fuel refiner Neste, meanwhile, has taken the final investment decision to invest €1.9 billion in expanding capacity at its renewable products refinery – the largest of its kind in Europe – from 1.4 million tonnes per year to 2.7 million by 2026.
Neste, headquartered in Espoo, Finland, produces renewable diesel and jet fuel, and raw materials for the chemicals industry.
"These investment decisions by the business community add up to a total amount of approximately €3 billion," the port said in a filing. "This kind of investment means that the energy transition is progressing across the entire spectrum."
Rotterdam also reported a surge in breakbulk throughput in the first half of the year.
Almost 3.9 million tonnes were handled in the first six months, up by 17.7 percent year on year, a record for the period, according to Twan Romeijn, the port's business manager for breakbulk and offshore.
The increase was driven by strong growth in global steel and non-ferrous metal imports and a slight rise in forest products. Higher container rates also resulted in more cargo being shipped as breakbulk, Romeijn said.

RoRo throughput, meanwhile, climbed by 16.8 percent to 13.8 million tonnes, helped by high demand from the UK following the end of the Brexit transition period.

Looking forward, Romeijn said throughput was likely to remain stable, despite several uncertainties that continue to unsettle global trade patterns, such as conflict in Ukraine, high inflation and energy prices, supply chain disruptions, labour shortages and the threat of more Covid lockdowns.

"All the above mentioned factors can have a negative influence on the shipments of breakbulk," the business manager said. "Revival of industrial project most certainly plays a role. But the whole economy is catching up after the Covid pandemic. Demand of raw materials is extremely high."

Breakbulk Europe 2023 is taking place on 6-8 June at the Rotterdam Ahoy Convention Centre.

To enquire about booking a stand or sponsorship at the conference, click on this link.

PHOTO 1: Aerial photo Maasvlakte 2 CREDIT: Danny Cornelissen, Port of Rotterdam
PHOTO 2: Artist rendering of Holland Hydrogen 1. CREDIT: Shell
PHOTO 3: Neste renewable products refinery, Rotterdam. CREDIT: Port of Rotterdam