---
Apr 03 | 2020
'Countering Covid-19 Disruptions with Supply Chain Resiliency'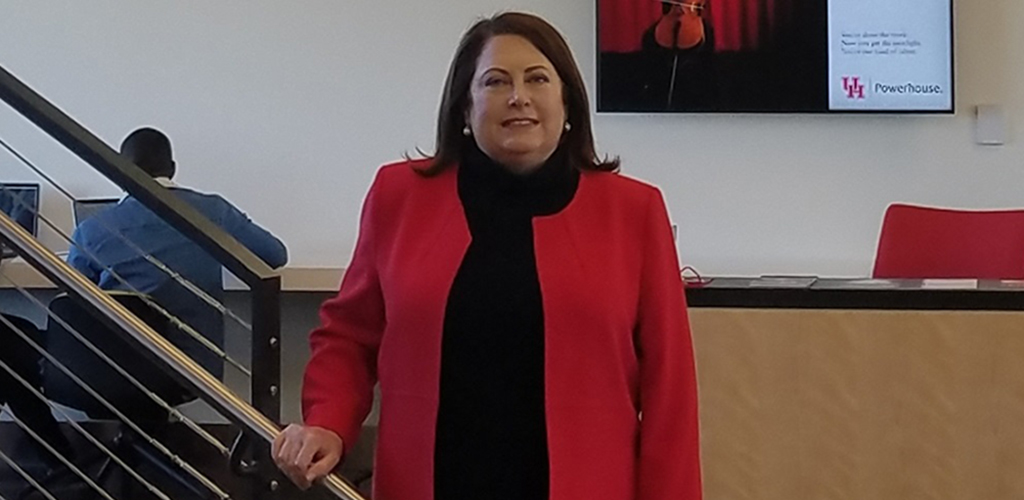 Margaret A. Kidd is program director, Supply Chain and Logistics Technology, and instructional assistant professor, Construction Management Department, College of Technology at the University of Houston. She was recently featured with a question-and-answer session on "Countering Covid-19 Disruptions with Supply Chain Resiliency," in the Greater Houston Partnership's Houston Report,
https://www.houston.org/news/countering-covid-19-disruptions-supply-chain-resiliency
Breakbulk last week spoke with Kidd with some follow-up questions.
Q. How many companies in our industry do you feel have truly resilient supply chains?
Supply chain resiliency is certainly not a new concept or discipline. Given the growth of globalization and the interconnectivity of economies over the last two decades, supply chain and logistics managers have had abundant opportunities to both create and test their models, along with implementation of business continuity plans. Contextualize this point with best practice responses to Sept. 11, 2001, Indian Ocean earthquake and tsunami in 2004, the SARS 2003 outbreak, and most recently, Hurricane Harvey 2017. These are just a few illustrations. Savvy managers are anticipating disruptions; how they respond is the true test of their plan and a resilient supply chain.
Q. Does resilience of the supply chain matter if market conditions mean little freight is moving, and as projects are postponed or cancelled?
There is no question that at the human level the news can be disconcerting at best. All must keep in mind that delays are not permanent. Case in point is China, which has proved resilient in their ability to ramp back up. While some capital projects will get postponed or cancelled vis a vis the price of oil in the short term, in the long term new opportunities will appear that investors will embrace.
Q. You mention that, for businesses who have not developed a fine-tuned business continuity plan, the next six weeks is the time to do so. For those companies that are prepared, what may they focus on in the coming months until business resumes?
Clearly if an organization does not have a fine-tuned business continuity plan, the current market conditions will be a wake-up call to develop a best practices response. For companies that have a fine-tuned business continuity plan, this is a time where regular communication between your various stakeholders is imperative. Marco Poisler, chief operating officer, global energy and capital projects, UTC Overseas Inc., shared with me that his company was "helping major shippers with mitigating the risks of force majeure and contagious diseases clauses in their shipping contracts, while dealing with the reality of blank sailings, cancelled flights, equipment imbalances, and absence of normally available qualified supervisors at loadings/discharge to meet construction and project schedules." At the end of the day, active communication and service level solutions will add value to customer relationships.
Q. In your role at the University of Houston, how are students progressing in the current environment?
The students in the Supply Chain and Logistics Technology Program, College of Technology, University of Houston have all been converted to online learning, just as students across the country have. The University of Houston uses the Blackboard Learning Management System. To enhance student outcomes, Microsoft TEAMS and ZOOM have been embraced by a large percentage of faculty to increase connectivity with students. It has been very exciting to hear from both our industry advisory board members, as well as industrial stakeholders in regard to participating as special guest speakers during a virtual student classroom. We have leveraged this in our project logistics course.
As the program director for 650 undergraduate students, I have used traditional methods such as email to our students and have conducted a series of virtual town halls via ZOOM conferencing. Our student organization SIDO has leveraged ZOOM conferencing to bring virtual student meetings with industry stakeholders participating as guest speaker.
Q. What message do you have for students or graduates who've just entered the market in these uncertain times, with an even more uncertain future?
Job market volatility is a fact of life in a globalized economy. What students need to keep in mind is that we all must be life-long learners if we want to be relevant. This is the perfect storm to sharpen your skill sets to create that competitive resume/application. Students should consider a certification from organizations such as the Council of Supply Chain Management Professionals (CSCMP), the American Production and Inventory Control Society (APICS), Institute for Supply Management (ISM), or local higher education institution. The Supply Chain and Logistics Technology Program, as well as our Technical Project Management Program offer relevant certifications. If the current economic turbulence extends beyond a couple of month, this becomes a great opportunity to enroll in a graduate program. Most important is for students and recent graduates to stay positive and continue to expand their network.
---
Subscribe to BreakbulkONE and receive more industry stories and updates around impact of COVID-19.