---
Nov 21 | 2022
US$8.5 Billion Facility is Qatar Company's Second Largest Investment in US
QatarEnergy and Chevron Phillips Chemical, or CP Chem, have taken a final investment decision to proceed with their US$8.5 billion integrated polymers facility in Orange County, Texas.
The Golden Triangle Polymers project, located 180 kilometres east of Houston, will include a 2.08 million tonne per year ethane cracker – the world's largest, according to QatarEnergy – and two, 1 million tonne per year high-density polyethylene units.
Construction would start immediately, with start-up slated for 2026, the companies said.
The plant is owned by Golden Triangle Polymers Company, a joint venture in which state-run QatarEnergy holds a 49 percent interest, with 51 percent owned by CP Chem.
The Golden Triangle Polymers project is QatarEnergy's second largest investment in the US after the US$11 billion it is spending on the Golden Pass LNG production and export facility, also in Texas. That project is expected to come online in 2024.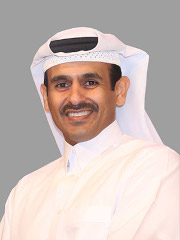 "We are excited to announce taking the FID on our largest petrochemical investment ever, highlighting QatarEnergy's integrated position as a major player in the LNG and international exploration sectors, as well as being a global petrochemicals producer," said HE Saad Sherida Al-Kaabi, Qatar's minister of state for energy affairs and the head of QatarEnergy.
"When added to our existing production in Qatar, this new investment will place QatarEnergy amongst the largest petrochemical producers in the world."
The Golden Triangle Polymers project is expected to create 500 full-time jobs and 4,500 construction jobs. CP Chem will manage engineering, procurement and construction for the project and operate the facility after start-up.
Contractors involved in the construction phase include Zachry Industrial, Stone & Webster Process Technology, PCL Construction, JGC America, Kiewit Energy Group, Burns & McDonnell, Emerson Process Management and WT Byler.
QatarEnergy is a member of the
Breakbulk Global Shipper Network
, a worldwide network of shippers involved in the engineering, manufacturing and production of project cargo.
TOP PHOTO: CP Chem petrochemical complex. CREDIT: CP Chem
INSERT: HE Saad Sherida Al-Kaabi. CREDIT: QatarEnergy