---
Jul 08 | 2021
(MENA) Expanding World's Largest Sour Gas Plant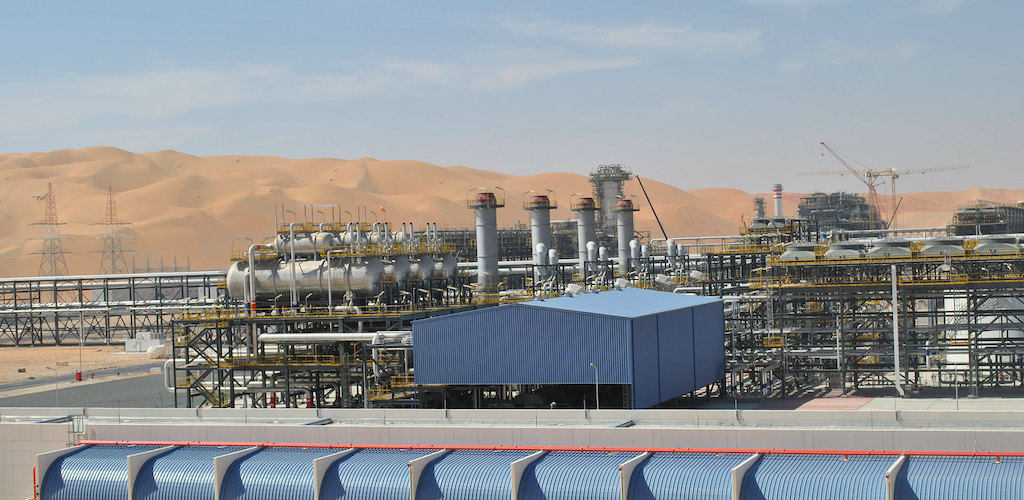 By Malcolm Ramsay
The Abu Dhabi National Oil Co., or ADNOC, has signed an engineering, procurement and construction contract with oilfield services firm Saipem for the development of the Shah Gas plant in the United Arab Emirates.
The agreement includes the commissioning of key components for the upgrade of capacity at the plant, located 120 kilometers southwest of Abu Dhabi.
"The award of this new project by a key client such as ADNOC, strengthens our long-lasting presence in the United Arab Emirates and is an additional recognition of our ability to carry out high-tech and complex projects in accordance with the highest safety and environmental standards," said Maurizio Coratella, chief operating officer of Saipem's Onshore E&C Division.
The contract was signed with ADNOC Sour Gas, an ADNOC subsidiary. Owned and operated by the government of the UAE, ADNOC controls some of the largest oil and gas reserves in the world and is regularly ranked as one of the largest oil companies by production.
US$510 Million Contract
Development work will be carried out as part of the Optimum Shah Gas Expansion (OSGE) and Gas Gathering project and is expected to increase daily gas treatment capacity of the plant by 13 percent. This is expected to boost production capacity to 1.45 billion standard cubic feet per day, up from of 1.28 bscfpd.
"We are pleased to contribute to the upgrading of this important plant for the country," Coratella said.
Valued at US$510 million, the upgrade project will help the Shah Gas plant maintain its position as the largest sour gas plant in the world and is expected to drive significant breakbulk activity over the coming years.
Búzios Offshore
Saipem also recently announced a recent contract for development of the Búzios offshore field in Brazil. In partnership with Daewoo Shipbuilding & Marine Engineering, or DSME, the firm will construct a floating production storage and offloading vessel (FPSO).
"This project represents a key step forward in our portfolio diversification strategy," Coratella said. "It is also a further demonstration of trust of our clients in our consolidated capability to manage complex, technologically advanced projects in compliance with the highest safety and environmental standards."
Petrobas awarded the contract, valued at about US2.3 billion, to the joint venture partners, which will carry out all engineering, procurement, fabrication and integration of the topsides of the FPSO units, as well as installation of mooring systems, hookup, commissioning and start-up.
Located in the pre-salt Santos Basin, the Búzios field is the world's largest deepwater oil field and lies about 200 kilometers off the coast of Rio de Janeiro at water depths ranging up to 2,100 meters.
Headquartered in Italy, Saipem provides onshore and offshore breakbulk transport, drilling services, engineering and installation of pipelines and complex projects worldwide.