---
Apr 20 | 2020
(Asia-Russia/CIS) 10 Units from Northern China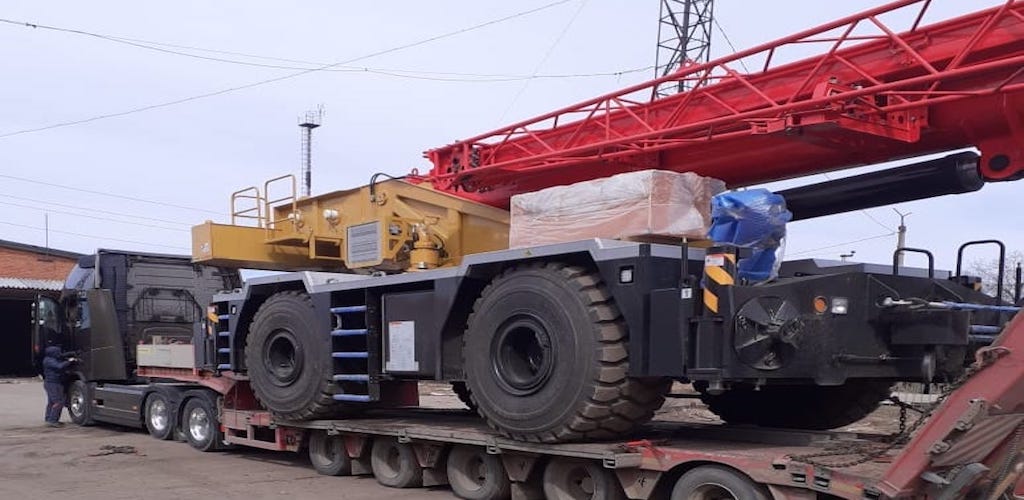 Cargo specialists Topline Express Logistics and Livo Logistics have partnered to transport a set of cranes from China to Russia.
The complex shipment involved 10 units of cranes that were loaded onto low-bed trucks in northern China. The cargo was delivered to a jobsite in Amurskaya in the Russian Far East.
"Normally, March is still the frozen time in Northern China and Heilongjiang, the border river between China and Russia is frozen too … due to the Covid-19 pandemic, the border was shut and only trucks loaded with daily necessities were permitted to cross the border ... The cranes had been sitting in the warehouse for many days with nobody able to handle the on-carriage to the destination – until Livo Logistics appeared!" said Martin Zhao, President of TEL.
TEL and Livo Logistics are members of the Project Cargo Network, which connects ISO 9001 and 14001 certified project cargo and heavy-lift specialists worldwide.