---
Sep 09 | 2021
Industry Experts Weigh in On Digitalization Push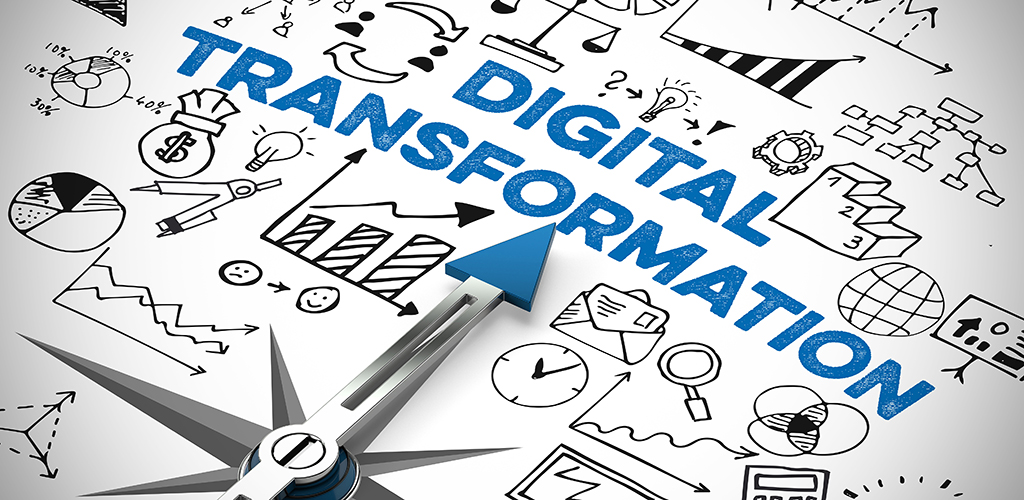 By Sven Hermann
A recent Prolog Innovation survey confirmed, again, that the breakbulk business is still an industry where digitalization is long overdue. Despite this, there are forward-looking companies actively working towards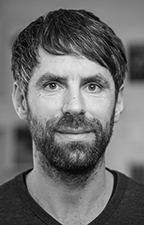 digitalization, prioritizing gaining visibility through the supply chain. Although it is likely to take some time, due to network complexity, the uniqueness of projects, and the challenging nature of merging existing processes with new technology, accurate estimated time of arrival (ETA) predictions will be the future in project logistics.
Sensor solutions, Internet of Things, and advanced data analytics are already offering significant supply chain optimizations and more effective risk management. Will the possibility of integrated transparency be a win-win solution for everyone, or will supply chain visibility tools and platforms become a disruptive gamechanger for the industry?
I asked freight owners, forwarders, specialists for packaging, platform operators, and software companies about their motivation, current predictive projects and perspectives for the future. Here's their whys and hows.
Kerstin Schauwecker and Oliver Scharf,
Siemens Energy - Logistics, Development and Governance
Q: You are working on real-time transportation visibility in your supply chains. What is your motivation and approach?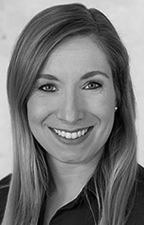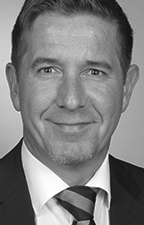 A:
In logistics, we work on different digitalization angles at the same time; data gathering, processing and visualization of all our transports worldwide is one major step on our digitalization logistics roadmap. Based on that, we continuously optimize our process landscape. Real time tracking will help gain maximum transparency, make better decisions, and act smarter by knowing exactly where goods are and when they will arrive, regardless of inbound transport into our factories and warehouses or outbound transport to our customers. This will enable us to gain operational and strategic advantages, to create additional value and be a leading example for digitalization in logistics.
Q: What progress did you make so far, and which boundaries are your still facing?
A:
Real time tracking provides new insights and a new degree of transparency and predictability, but it proved challenging to onboard all involved parties to the preferred platform in a short period of time. In many cases the transport ordering was done on short notice, which is quite typical for that project phase. Luckily, our transportation partners have been very open to the initiative, but not necessarily every player in the logistics market will be in favor of such real time tracking solutions.
Q: How do the new opportunities of data transparency and prediction change the traditional project logistics teamwork, especially between freight owners and forwarders?
A:
It is important for us is to keep up the good and stable communication with our forwarders because we don't want to put a stop to communication by using real time tracking data. What we do intend is to have a sharper focus on transport orders that might be a risk, act proactively together with our partners and concentrate our efforts on those cases where needed. We think that teamwork will become much more efficient and transportation monitoring will be more focused and less time-consuming for all parties involved.
Monika Beckfeld and Henrique Wohltmann,
Hansa Meyer Global
Q: How important is real time tracking already, and will it become in project logistics within the coming years?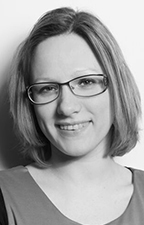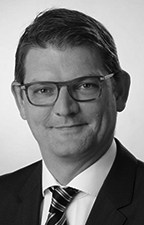 A:
As long as we only speak about tracking and monitoring the current location of goods, it's not that important. However, that will definitely change if it comes to real-time monitoring and tracking for 24/7 updated ETAs, and especially to uncover inefficiencies in the flow of goods and information of our customers.
Q: What's your way of innovation to develop future-oriented solutions for your customers?
A:
It's clearly a collaborative open innovation way that we follow. Together with our customers and partners, we want to generate the data and the tools to optimize the breakbulk supply chains. That means for us, developing cost-saving strategies, increasing cargo security, reducing demurrage costs, and monitoring cargo condition and quality.
Q: Can too much visibility become a serious threat for your business model?
A:
Yes, if we stay behind as a traditional forwarder and aren't able to develop future-proof digital solutions with our customers and network partners. But we are working on it. So, a "no" for us but for sure a "yes" for some of our competitors.

Mark Agatz,
Axxum - Business Development
Q: You just launched your platform "my_axxum." Why are you investing in visibility and what benefits can your customers expect from it?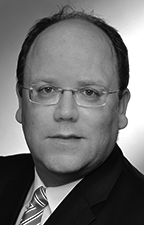 A:
We were and still are convinced that visible accessibility and transparency in the exchange of information will form the foundation of the future digital, globalized society. So how were we able to get involved in bringing the progress of this project forward in our sphere of activity that is "packaging and logistics solutions"? Efficient supply chain management is the prerequisite for the industry to remain competitive. my_axxum is the perfect digital complement to our tangible know-how. With the my_axxum web customer portal, processes along the entire supply chain are made available digitally, transparently and at any time. Through this solution, our customers can experience the Axxum world as a real-time company: simple, online, 24 hours and 365 days.
Q: From your perspective as a company especially known for packaging solutions in the world of project cargo: How will the market change because of increasing automation, artificial intelligence and possible real-time insights?
A:
Through automation and possible real-time insights, our processes and our infrastructure are becoming faster and faster and facilitate even more optimized routine work in companies. This means time savings, cost efficiency and increased productivity. The possibilities that new technologies such as AI and intelligent algorithms are already opening up today have become indispensable and will increasingly be on the rise.
Q: And what will be the next development steps for your platform approach?
A:
My_axxum still has a lot of potential, so we are already in the process, with our customers, who already use the web customer portal, to determine concrete possibilities to connect the upcoming suppliers, end customers but also fitters of the final acceptance. This comprehensive, broad-based use offers enormous added value for all project participants of my_axxum – a global, transparent and always available information and communication platform.
Marco Leidl,
riskmethods – Customer Success EMEA
Q: riskmethods helps to proactively identify, assess and mitigate supply chain risk. How does that work and what role does AI play in your software?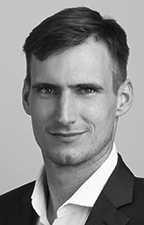 A:
Our AI/machine learning-based algorithms are grounded in the ability to help reduce noise based on the specific risk objects we are enriching. This includes suppliers, but also locations and mapped supply chains. In conjunction, our risk intelligence team helps supervise the algorithm to ensure the greatest relevancy for the data provided from both structured and unstructured data sources.
Q: Regarding predictive risk management in larger and long-term logistics projects with a lot different supply chain partners involved: What would be your suggestions to create a collaborative risk management process?
A:
Our collaboration with strategic data partners helps our solution provide a holistic view of risk related to areas such as cyber, compliance, ESG (environmental, social and corporate governance), and financial. Our suggestion is to create a holistic solution that understands all the nuances of risk.
Q: How would you describe the future of supply chain risk management within the next years?
A:
The future is grounded in the ability to continue the collaboration with tier 1 and tier 2 suppliers. This is translated into the ability to have supply chains mapped for improving prediction and reaction time when disruptions occur.
Florian Altmann,
INSITE IT
Q: INSITE IT is offering mainly material tracking and site logistics. From your point of view, what are the necessary requirements for predictive analytics that could help to optimize the site logistics of your customers?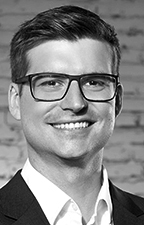 A:
The main challenge is to get everyone committed on one system and one source of truth. If everyone in the project could simply agree on one place to manage simple estimated delivery dates per shipment, I would argue that sophisticated tools like predictive analytics are not really needed. Only an exceptional number of shipments are critical and immediately used for erection without intermediate storage.
Q: Can we already use the term "data-driving logistics" for the current situation in handling project cargo?
A:
At least speaking for our customers: They have improved a lot in regards to tracking actual material getting from suppliers via site to erection. However, there is still a lot of potential for comparing this actual material to a plan. A simple question like "Do I have all material available on site to start erection on area X?" is still quite difficult to answer for many projects. If engineering, procurement, logistics and site have the same picture about where which material is and which material is to be sent, then I would say we can use the term data driving logistics. At the moment there are still too many data silos, within a company and within projects.
Q: Why could it be more promising to better track and analyze early decisions in purchasing and logistics than focusing too much on using predictive analytics only for adjusting schedules?
A:
A traffic jam more or less may be critical in just-in-time manufacturing scenarios, but not for industrial construction projects. Our goal is to eliminate paper, manual excel files and e-mails from managing a construction supply chain, and these aspects are still the main challenges for many companies and projects. Ultimately, this transition is the foundation for predictive analytics and other fancy technologies.
Professor Sven Hermann is founder and managing director of ProLog Innovation GmbH, professor for logistics and supply chain management at NBS Northern Business School Hamburg and chairman of the association LogistikLotsen für die Metropolregion Nordwest e.V. He worked several years in the logistics and purchasing business for industry and logistics companies.

ProLog Innovation is a consulting company for organizational development and innovation management in logistics. Focused on digital challenges and the chances of new work, ProLog Innovation works with industry and logistics service provider customers especially in the segment of project and breakbulk logistics.