---
Jul 13 | 2021
(Americas) US Mulls Digital Trade Agreement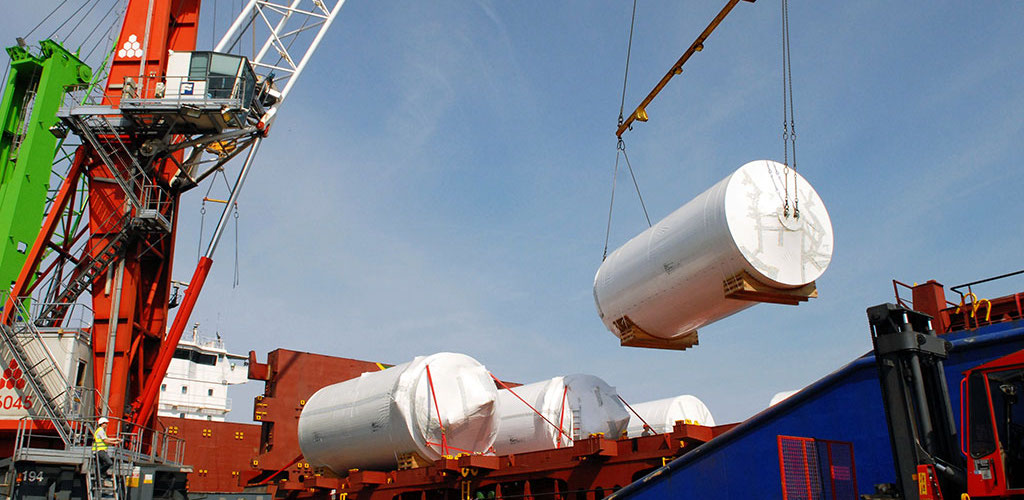 By Malcolm Ramsay
As the Biden administration reportedly considers a new digital trade agreement to check China's influence in Asia, the ongoing trade spat between the two superpowers has done little to dampen the recovery in multipurpose rates.
The U.S. measures would seek to strengthen electronic customs arrangements in the Pacific Rim, and facilitate access to data for partners in the region as well as in Europe, Canada and Australasia. While still at an early stage, such a move would likely fuel tensions with China, which have remained high since Biden took office at the start of the year.
"Biden has mentioned more than once that a healthy agreement with allies in Europe and Asia is key to counteracting China's stronghold on the global economy," Felix Schoeller, general manager of AAL Shipping told
Breakbulk.
"We expect that the U.S.'s current high tariffs on Chinese imports will not change – especially considering the futile and highly publicised 'failures to engage' between U.S. and China trade officials."
Record Trade Growth
Despite years of tough talks from both the Chinese and U.S. administrations, bilateral trade between the two countries has continued to rise, with growth reaching an all-time high in the first six months of the year.
While the unprecedented lockdowns witnessed in the wake of the pandemic have undoubtedly played a part in this year's record growth, the fundamental linkage between the two economies seems undented by more than three years of swinging tariffs.
Matthew Bey, Stratfor senior global analyst at RANE, told
Breakbulk
that the Biden administration "is likely to reduce its usage of tariffs as a tool in trade disputes" going forward, but adds that "some of the tariffs put into place by the Trump administration will be sticky and persistent. It will be politically difficult for President Biden to remove some of them, particularly the tariffs on China, given China's failure to boost U.S. imports as much as the phase one trade deal caused."
For the first six months of 2021, trade growth between China and the U.S. hit 45.7 percent, outstripping China's trade growth with ASEAN (38.2 percent) and EU countries (37 percent).
"There is a high possibility that Biden will seek to make concessions with the EU, in order to strengthen the transatlantic relationship and deliver on his pledge to turn the U.S. into the global powerhouse and trade partner the world needs," Schoeller added.
'Ever-expanding Call' for MPV Tonnage
For breakbulk operators, a resurgence in trade this year has spurred a robust recovery in multipurpose rates, as ongoing bottlenecks in the container trade continue to prop up demand.
"Breakbulk and heavy-lift charter rates have seen historic lows over the last 10 years, exacerbated by container carriers moving further and further into this sector," said Susan Oatway, senior analyst for multipurpose and breakbulk shipping at consultancy Drewry Maritime. "When utilization is weak in the competing bulk and container sectors, breakbulk cargo is stuffed into containers and project cargo carried by a wider variety of vessels. This increased competition has kept rates weak for much of the past decade, however currently the reverse is true."
Drewry's Multipurpose Time Charter Index estimates that average annual one-year period rates for July will top US$9,000, some 65 percent higher than July 2020 and almost 50 percent higher than July 2019. This will surpass the last peak in 2008, as pent-up demand for manufactured goods and raw materials, coupled with capacity constraints in the container and bulk sectors, produce "an ever-expanding call" for MPV tonnage, she said.
Fellow industry analyst firm Toepfer Transport also highlights strong growth, forecasting a time charter rate of US$11,225 per day for July in its own index. This is based on a 12,500 deadweight-tonne multipurpose /heavy-lift F-Type vessel for a six to 12-month charter period.
"The aging fleet, a historically low orderbook and the upcoming regulatory and environmental requirements impose high pressure on both the supply and the demand side of the MPV segment and will be the guiding theme of the next months. We believe that the high charter rates and the correspondent asset prices will remain for a few more months," said Yorck Niclas Prehm, head of research at Toepfer.
Headquartered in Hamburg, Germany, Toepfer Transport is one of the largest S&P brokers in the city and its research department has a particular focus on the MPV/heavy-lift market.
Looking forward, Drewry predicts that demand for multipurpose and heavy-lift tonnage will be up 11.5 percent in 2021 compared to 2020, before slowing next year to a more sustainable growth rate of 3.5 percent per year to 2025.
"China's strengthening economic activity is driving crude steel production in the region and consequently both manufacturing and bulk demand. Add to this the U.S. fiscal stimulus and improved health conditions that are producing an unprecedented rebound in consumer spending and housing activity in the U.S.," Oatway added, noting that variation in global vaccine rollout is "widening the gap between developed and developing countries," and could have a weakening effect for the multipurpose sector "as the need for breakbulk and project cargo tends to be led by renewed construction and investment in the developing countries.