---
Sep 16 | 2022
Forwarder Oversaw Delivery of More Than 100,000 Tonnes of Cargo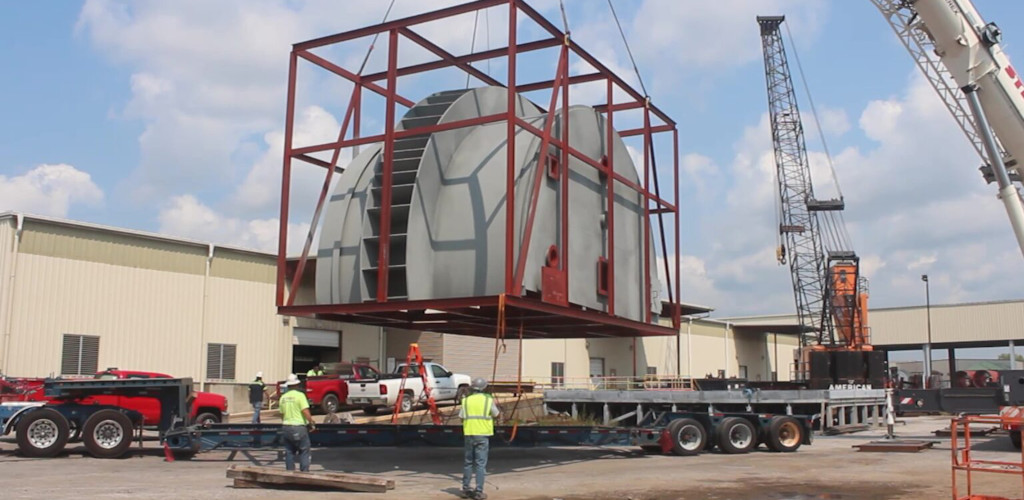 UTC has managed the transport of more than 100,000 freight tonnes of equipment for a US$600 million expansion project at one of the largest cement plants in the US.

The extensive move, carried out by UTC's Global Cement Division, involved hundreds of shipments of pieces – some more than 25 feet in height – from countries all around the globe to the job site in Mitchell, Indiana.

The planning stage for transporting the cargo began in 2019 with detailed route and feasibility studies, risk assessments and evaluation of discharge ports. A customized portal giving the client access to information on the project in real time was created, enabling teams worldwide to deal with any challenges and promptly implement contingency plans.

"Constant communication with a myriad of local authorities during last-mile transport, including utilities and cable companies, ensured the success of this complex project," UTC said.

The largest pieces originated in China, where the project team had to contend with Covid-19 lockdowns, port congestion, labour shortages, lack of raw materials and quarantine requirements.

The components were barged to the Ports of Shanghai and Tianjin and loaded onto 12 charter vessels headed for the Port of New Orleans.

"UTC was able to call on existing relationships with carriers to secure space, contain vessel detention costs and postpone shipment dates when cargo was not available for loading," the forwarder said.

Out-of-gauge cargo was also transported on RoRo vessels from Mumbai, India, and on multipurpose vessels from Romania, Italy, Turkey and Germany. Smaller parts and accessories were shipped by airfreight.

Some 150 truckloads of equipment were carried up from Mexico.

Once discharged in the US, the oversized cargo was loaded onto 37 chartered hopper barges for transport to the Port of Jeffersonville, selected because of its proximity to the job site and ease of entering highways with oversized equipment.

For last-mile delivery, UTC worked with local utilities, Indiana's transport department and wildlife authorities to ensure deliveries – carried out over two years – did not interfere with the local community and surrounding habitats.

Extensive site revisions and travel route modifications were carried out to accommodate the oversized components, including the temporary removal or lifting of utility wires, poles, traffic lights, highway signs and digital messaging boards.

"With careful planning and precise attention to detail, all oversized pieces of equipment were moved without incident," the company said.

Check out below UTC's video of the move.

UTC Overseas will be exhibiting at Breakbulk Americas 2022, taking place on 27-29 September at the George R. Brown Convention Centre in Houston. To reserve your tickets for the conference, click here.