---
Jul 15 | 2021
Partners with Geodis on Zurich-to-Abu Dhabi Delivery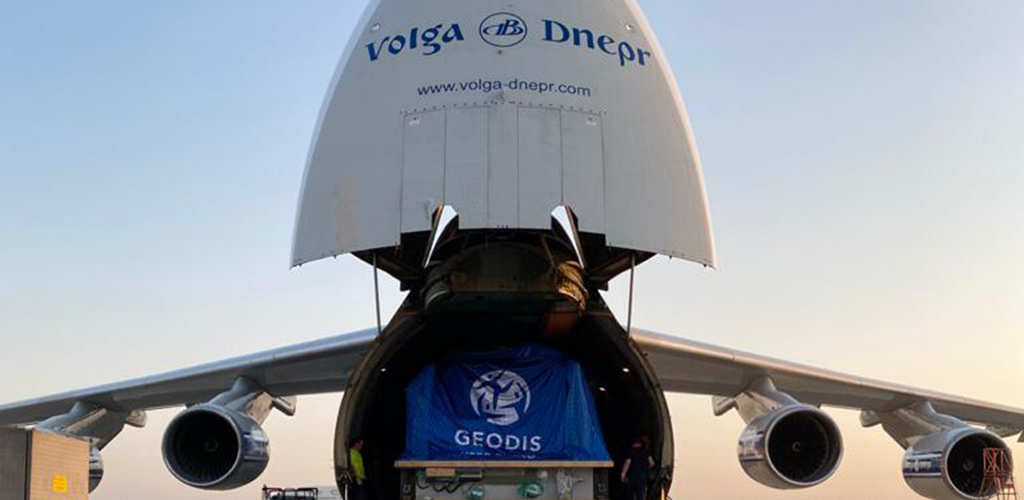 Outsized heavy-lift transporter Volga-Dnepr Airlines said it recently handled one of the largest out-of-gauge shipments ever carried aboard an An-124-150.
Partnering with Geodis, a longstanding customer, Volga-Dnepr hauled a custom-built compressor, weighing 100 tons, from Zurich, Switzerland, to Abu Dhabi, UAE. The compressor measured 15.65 meters long, nearly 3.9 meters wide and 4.4 meters high.
Volga-Dnepr's operational base in Dubai coordinated each step, involving project teams from the shipper, consignee, forward and operator, including a sit visit to ensure all points and modifications were executed. The airline's load planners and commercial team also supported.
"With strict delivery deadlines from the onset, we were battling with many challenges from production, assembly, operations handling and other facets," said Artemiy Ivanovskiy, regional manager IMEA for Volga-Dnepr. "Thanks to clear and straightforward communication with all the stakeholders, we were able to resolve them and come up with a comprehensive action plan to accomplish this complex transportation, meeting customer's requirements and getting positive feedback in the end."
Volga-Dnepr has provided outsized and super-heavy logistics services worldwide for more than 30 years. It consists of three independent airlines – Volga-Dnepr Airlines, AirBridgeCargo Airlines and ATRAN airlines – with supporting businesses in leasing, insurance, MRO, trucking, and training areas. Its fleet of 12 An-124-100, two modified to uplift 150 tons per flight, and five Il-76TD-90VD, provide charter operations, even to remote airports with less developed-infrastructure.