---
Nov 10 | 2023
Ten-Strong Fleet to Bolster Abu Dhabi Group's Offshore Capacity by 20 Percent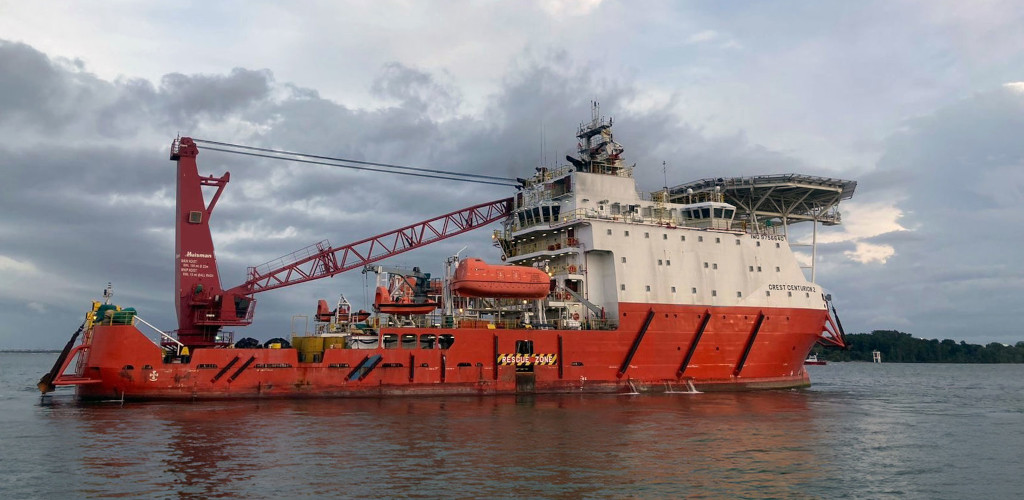 Abu Dhabi ports and freezones operator AD Ports has bought 10 offshore vessels from E-NAV for about US$200 million, a move designed to bolster the group's offshore capabilities in the Middle East and Southeast Asia.

The fleet comprises multipurpose supply vessels, platform supply vessels, diving support vessels and accommodation workboats with an average age of nine years, significantly less than the industry average, AD Ports said.

The group pointed to a shortage of such vessels to service major upcoming projects in the Middle East. All 10 vessels are slated for delivery in this year's fourth quarter.

"I am pleased to announce this key investment, the expansion of our offshore fleet is a significant move in our strategic objective to fortify and enhance our Middle East and Southeast Asia footprint," said Captain Mohamed Juma Al Shamisi, MD and Group CEO of AD Ports Group.

The purchase, expected to bring in more than US$70 million per year in revenues over the next 3-5 years, has boosted AD Ports' offshore and subsea capacity by about 20 percent.

The group, which owns, manages, and operates 11 ports and terminals in the UAE and Guinea and over 550 square kilometers of industrial zones within KIZAD and ZonesCorp, the largest integrated trade, logistics and industrial business grouping in the Middle East, said it planned to strengthen its current foundation in the offshore sector to take advantage of the expanding global oil and gas and offshore wind markets.

"We recognize the increasing demand in the energy sector, thereby, through bolstering our fleet, our group is better positioned to demonstrate our role as a premier offshore service provider within these regions, whilst meeting the diverse and growing demands of our customers," the CEO said.


AD Ports is an exhibitor and sponsor at Breakbulk Middle East. Next year's event is taking place on 12-13 February at the Dubai World Trade Center.