---
Sep 15 | 2023
Decarbonization Challenges and Opportunities in the Trucking Industry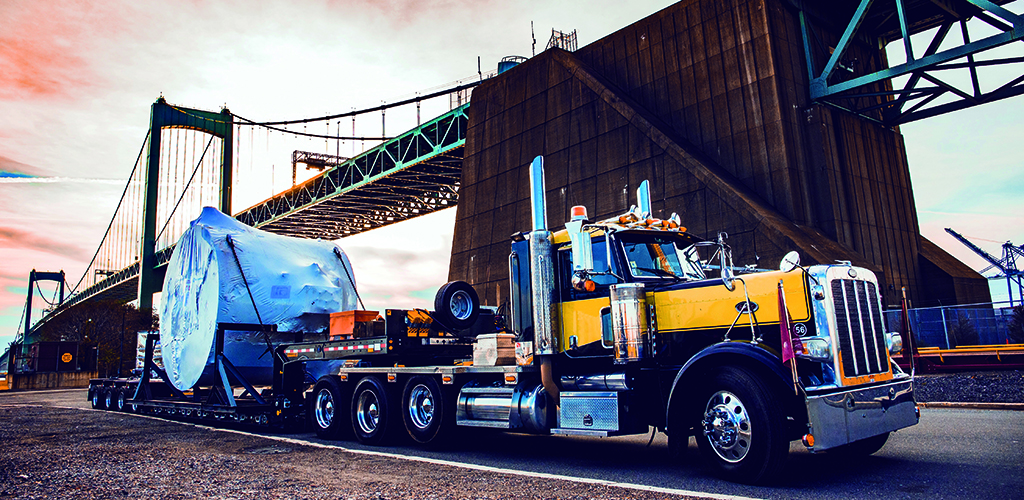 By Jeffrey Short, vice president at the American Transportation Research Institute (ATRI).

From Issue 5 of Breakbulk Magazine.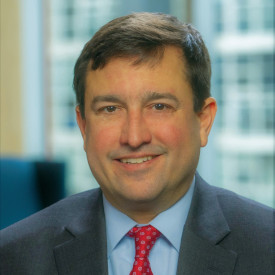 Hauling freight to and from U.S. ports via truck is a critical component of breakbulk operations. While port movements traditionally have been conducted with diesel powered trucks, there is a regulatory trend that would require the phase-in of new and fundamentally different vehicle types that have a lower carbon footprint.

In particular, the deployment of battery electric trucks has been identified by many outside of the trucking industry as a means to decrease carbon emissions.

Last year, the American Transportation Research Institute, or ATRI, published a study on the life-cycle emissions of electric trucks. Through this research it was estimated that battery electric trucks do emit less carbon than their diesel-fueled counterparts.

These trucks, however, still have a high carbon footprint, producing 70 percent of the carbon of a diesel truck across their life cycle. This is due in part to emissions borne through mining and processing minerals for large lithium-ion batteries. Additionally, much of the electricity produced in the U.S. today has a carbon footprint.

The study did, however, find significant carbon decreases through the use of other alternative fuels. Renewable diesel, for instance, was shown to be better equipped at short-term decarbonization having only 33 percent of the carbon emissions of diesel. Likewise, renewable diesel can be consumed by the heavy-duty trucks that are already on the road today.

Recent ATRI research also assessed the infrastructure challenges related to deploying electric trucks. This research found that powering an all-electric U.S. fleet would require that utilities produce 40 percent more electricity than the country currently produces. Tractor trailers alone would consume 10 percent of today's U.S. electricity production.

Replacing the U.S. fleet with battery electric vehicles is also an automotive manufacturing challenge. Simply put, the study found that the U.S. would need to consume a significant portion of the world's annual production and known reserves of key raw materials used in lithium-ion batteries.


Full Charge

The trucking industry will need infrastructure to charge its fleet. Charging could take place at trucking company facilities, truck stops and ports, depending on whether or not the electricity required could be supplied to a given location. Electric truck charging times are measured in hours, whereas diesel refueling can take a matter of minutes; as a result, trucks must be able to park and use chargers for several hours. This will require dedicated charging spaces at charging locations.

The report also included a case study analysis of a single truck stop with 67 available spaces. It was found that this location alone would consume the equivalent electricity of 5,000 average U.S. households. Thus, a substantial amount of electricity will need to be delivered to truck charging locations.

In summary, there are numerous electric infrastructure challenges and realities that must be overcome to employ battery electric truck technology across all industry segments. That said, trucking companies do not produce electricity, or battery electric trucks, or systems for vehicle charging. The industry is a consumer of these products. It is critical that industry partners such as electric utilities, for instance, facilitate and lead the massive infrastructure investments needed to electrify trucking.

ATRI's body of research on this topic also suggests that there is not a one-size-fits-all solution to carbon emissions. There are myriad approaches to decarbonization, and electrification is one option that may work well in certain applications. Solutions that decrease carbon emissions from today's levels may also include engines that use less diesel to haul the same amount of freight, and it is important to consider that renewable fuels offer a promising and more easily achievable solution in the near-term.

Testing and improving these technologies will require both time and research funding, and the solutions developed will necessarily be numerous for such an operationally diverse industry.


The switch to electric will be one of the talking points during a mainstage panel session at Breakbulk Americas 2023. "The Journey Towards Decarbonization: Progress, Challenges and Opportunities", moderated by Maersk Project Logistics' Dennis Devlin and featuring expert speakers from the American Transportation Research Institute, Swire Projects and the US Maritime Administration, will take place on September 27 from 4:00pm–4:45pm.

Check out the full main stage agenda for this year's event, happening on 26-28 September at the George R. Brown Convention Center in Houston, Texas.