---
May 26 | 2023
Construction of Country's First Nuclear Power Plant Slated to Begin in 2026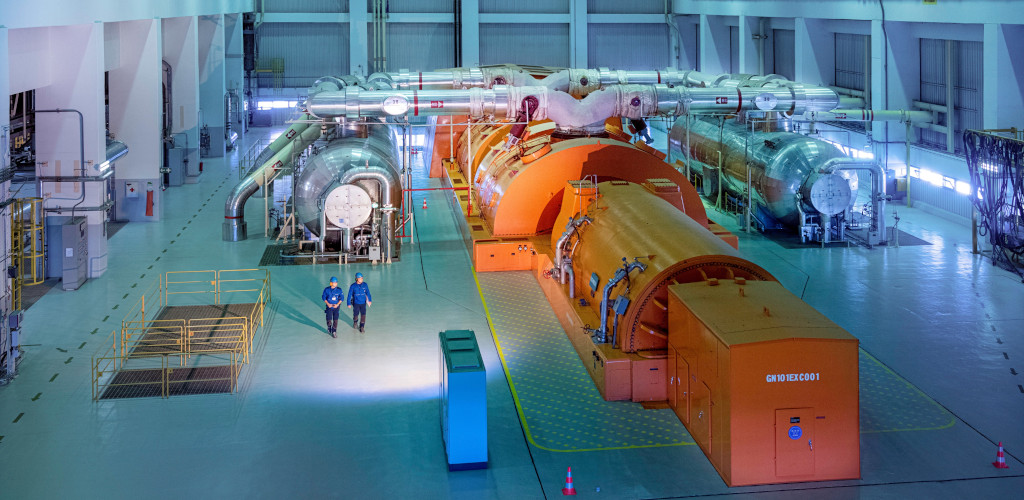 Poland's ambitions to build its first nuclear power plant have taken a step closer after state nuclear power company Polskie Elektrownie Jadrowe, or PEJ, signed an agreement with US firms Bechtel and Westinghouse setting out a plan for the delivery of the flagship project.

The agreement, the result of "intensive negotiations', PEJ said, will see Bechtel and Westinghouse pairing together to work on the design and engineering of the plant, execution of the established schedule of works, project control and quality assurance.

Westinghouse will lead the consortium during the design and engineering stage, while Bechtel will take over during the construction phase.

"Today, we are even closer to the construction of a nuclear power plant in 2026 and generation of nuclear power in 2033," Anna Moskwa, Poland's minister of climate and environment, said during the signing ceremony. "It will allow us to achieve the goal of having 25 percent share of nuclear energy in our energy mix in 2040. We are excited to work with partners who are open to local content – Polish economy, Polish enterprises, Polish services and Polish human resources. We are getting ready for this challenge."

Westinghouse had already been chosen to supply the technology and build the plant, which will feature "multiple" AP1000 reactors, the US firm said.

A deal for front-end engineering, early procurement work and programme development was signed between Westinghouse and PEJ in February. Major licensing and engineering work is already underway, with an engineering services contract expected to be signed later this year.

According to previous statements from PEJ, the plant will likely be installed close to Lubiatowo-Kopalino on Poland's Baltic Sea coast. The site is close to the breakbulk-handling Port of Gdansk.


Bechtel, a member of the Breakbulk Global Shipper Network, and Westinghouse have already worked together on several world-scale nuclear power plants.

"The Westinghouse-Bechtel team is a proven one, as demonstrated by successfully powering up the first AP1000 reactor in the US and nearing completion of the second, as well as four AP1000 units already in successful commercial operation globally," said Patrick Fragman, CEO of Westinghouse. "We will use this experience to help Poland efficiently create a new, cleaner, more secure energy mix."


*Poland's nuclear ambitions will be the focus of a mainstage panel session at Breakbulk Europe 2023 in Rotterdam. "Nuclear Power Projects in Europe: Infrastructure, Feasibility and Collaboration", hosted by Marco Poisler, COO at UTC Overseas, and featuring expert speakers from Bechtel, Mammoet and the Polish division of ESTA Europe, will take place on Wednesday 7 June from 12:20-13:05.

Click here for this year's full mainstage programme.
Click here to reserve your tickets to Breakbulk Europe.

PHOTO: A turbine generator at the NEK nuclear plant, Slovenia. CREDIT: NEK