---
Nov 08 | 2023
Company to Provide "Full Suite" of Logistics Services for Saudi's NEOM Development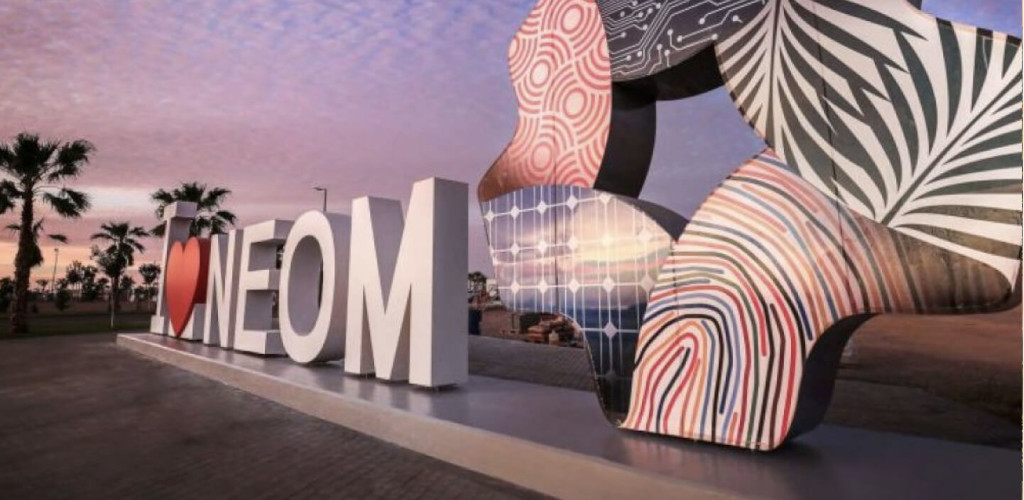 Denmark-based forwarder DSV and Saudi company NEOM have announced a US$10 billion logistics joint venture (JV) to support the buildout of one of the world's most ambitious infrastructure projects.

The JV will provide a "full suite" of ground, sea, and air logistics services for Saudi's half-a-trillion-dollar NEOM giga-project on the Red Sea Coast, the two companies said.

Those services will include end-to-end supply chain management, development and investment in transport and logistics assets and infrastructure, as well as the transport and delivery of goods and materials within NEOM.

A dedicated innovation center at NEOM is also part of the JV's plans, the companies said.

NEOM will own 51 percent of the venture, with DSV holding the remainder.

"The projected demand in both construction and non-construction logistics will make NEOM one of the largest customers in the world, and this partnership allows NEOM to create value from its demand," said Nadhmi Al-Nasr, CEO of NEOM.

"Working alongside one of the world's leading logistics companies, the JV with DSV will build on expertise and know-how to drive innovation and sustainability throughout the logistics value chain. The economic benefit to this partnership will not only provide tens of thousands of jobs, but it will also enable growth to capture local and regional market share."

Jens Bjørn Andersen, Group CEO at DSV, said the venture was a "unique opportunity" to support one of the world's largest and most complex projects.

"DSV already has a strong presence in Saudi Arabia, and this is a significant growth opportunity for us in the region and we look forward to working with NEOM and bringing our logistics capabilities to the table," the executive said.

NEOM, in northwestern Tabuk Province, is one of several world-scale projects that the kingdom is developing as part of its Vision 2030 plan to pivot the economy away from oil and gas towards more sustainable, private sector-driven industries.

The 26,500-square-kilometre business and logistics zone will house ports, industrial plants, sports stadiums, green energy facilities and a hi-tech, 170-kilometre-long smart city dubbed The Line.

NEOM envisions "unparalleled demand" for construction logistics at the giga-project through to the end of 2031.


DSV will be exhibiting at Breakbulk Middle East 2024, taking place on 12-13 February at the Dubai World Trade Center.

NEOM is a member of the Breakbulk Global Shipper Network.