---
Nov 07 | 2023
Industry Anxious About People Pipeline for 2024 and Beyond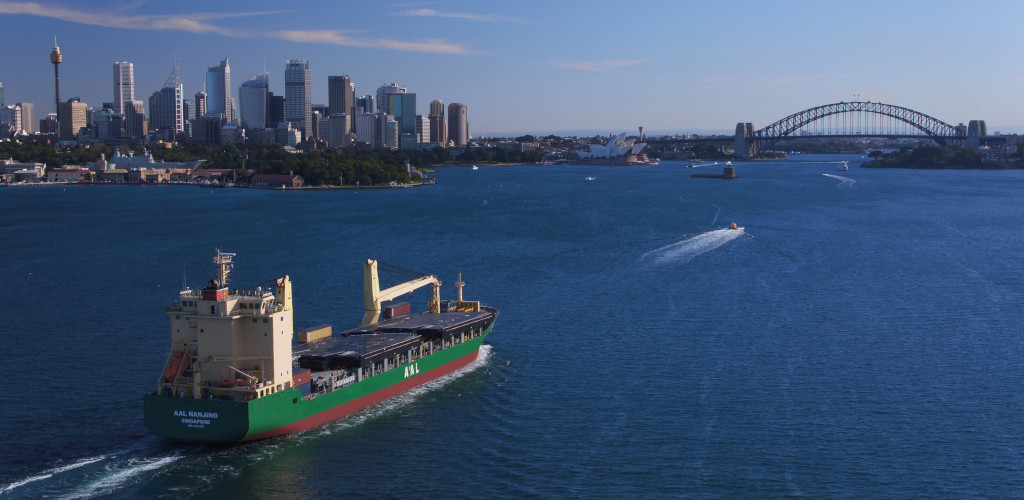 By Carly Fields

Optimism for global project markets in 2024 in Breakbulk's annual outlook feature is tempered by an increasing concern of a lack of talent to service future demand. From Issue 6 of Breakbulk Magazine, industry leaders from across the project supply chain give their insight on the key topics of sustainability, flexible working, and future fuel choices, while highlighting their top concerns for tomorrow's breakbulk world.


–WHAT IS YOUR OUTLOOK FOR 2024?

Daniel Duus, global head of logistics, thyssenkrupp: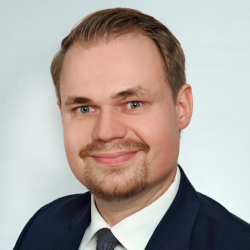 "I expect 2024 will be another very challenging year in project logistics. We will continue to be intensively concerned with the topics of climate protection, inflation, shortage of skilled employees, digitalization, and global trouble spots. The topic of supply chain resilience and risk assessments will also suddenly increase. In such an environment, it is even more important that outstanding networks are formed in project logistics in order to be able to develop, operate and complete plant engineering projects positively despite the unrest. Furthermore, I see the increasing trend towards modularization of our plants, so supply chains will also change and transport engineering will become increasingly important."

Fabio Belli, CEO, Fagioli:
"We do about 30-35 percent of our business in North America, then we have about 15 percent of our business in the APAC region between Indonesia and Australia with the remaining, let's say 50 percent, in the MEA region. The markets now that are going very well are Australia – which is booming for mining and liquefied natural gas – and North America, where we have a huge amount of investment. Australia is booming in everything and the potential for projects is really good. There are a lot of barriers – quarantine, fumigation, a lot of rules – so if you are there, you have a big advantage."

Felix Schoeller, director, AAL Shipping: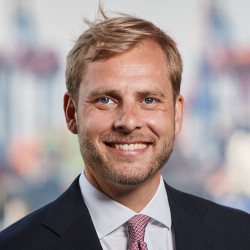 "I think generally, the outlook for projects is absolutely fantastic. I'm very positive. Where the freight rates will be is a different question. You can't really compare it to last year and the year before – these were two exceptional years. Late last year we saw rates coming down very quickly once the container boom was over and we basically reached a "new normal" in quarter one this year. The rates have been fairly stable since. The areas that I'm most bullish about when it comes to project cargo are quite easy – it's the Middle East and it is the U.S. Gulf. And, of course, Australia is our home market. We are the number one breakbulk carrier in Australia, where we see a lot of mining and renewable energy as well. India is interesting for me because that was my first new route that we developed. There's a lot of potential, but it remains to be seen whether companies move their sourcing and their procurement to India."

Mark Hollenstein, president – South and Central America, deugro:
"Looking at South America's short-term outlook, we see the biggest excitement in activities related to the offshore oil and gas sector. This includes not only Brazil, the single biggest market on a global basis for subsea-related works, but also many other activities in and around Guyana and Suriname. Brazil itself is expecting an increase of 18 units in its floating production storage and offloading (FPSO) fleet from 2023 to 2027. The nominated suppliers for those FPSOs are not only the historical players, but also new operators entering the South American FPSO market. In line with this increase in the FPSO fleet, we will see a massive increase in demand for works related to subsea installations. We have looked at the main cargo movements associated with these significant investments. Part of the shipping may not be directly to/from South America, but within Asia, or from worldwide origins to Asia, where the FPSOs and topside modules are being built."

Ryan Foley, CEO Industrial Projects, DHL Global Forwarding:
"For us, the outlook is very positive. We're not the biggest freight forwarder in terms of project logistics, but what we want to do is continue to grow. For the various sectors that we're working in we're investing in the tech space. Lithium and minerals mining is a really growing sector for us, not just because the sector itself is growing but because we haven't had so much market share. So, we see big opportunity there. We continue to see the oil and gas space and LNG as real projects that we think we can play a part in. We're working closely with our customers and our partners to see how we can move that forward. We see the Central American-Caribbean area expanding from an oil and gas perspective as well. Renewables is the one where we have invested the most as DHL, to be able to try and position ourselves for a lot of these projects that are coming up. It's still a space that I think we don't do enough in as a company, and we really want to continue to make our mark in those sectors. We've put sector heads in place to really focus on those to try and understand what the customer wants and what they need and then use that as the platform for us to try and win work."

Mike Bhaskaran, group chief operating officer for digital technology, DP World:
"I am very excited about the Far East, Africa and Latin America and the opportunities that we see in trading and new trade routes using technology. When you're in global trade, you're interlinking the world using technology."


–WHAT'S THE MOST COMMON CONCERN YOU ARE HEARING IN THE MARKET TODAY?

Dea Chincuanco, president Americas, dship Carriers: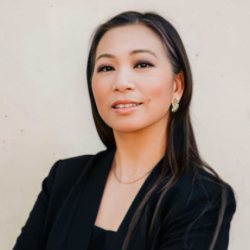 "Industry trends, pain points, and sustainable developments are typically top of mind for shippers, forwarders, and carriers. However, the underlying theme of these concerns always centers around how to drive profitability and growth within their respective organizations. One of the most prevalent concerns, widely shared among industry peers and competitors alike, revolves around the skills of the future. The dynamics of supply and demand inevitably impact all business activities – especially in logistics and the supply chain, expertise and specialized knowledge are critical to meeting complex requirements while navigating challenges such as weather, costs, and geopolitical events. In the project and breakbulk industry, all three parties involved are increasingly recognizing the importance of workforce sustainability. This pertains not only to the need for younger professionals to enter the industry but also to acknowledging the invaluable contributions that women professionals can make to the workforce."

Fabio Belli, CEO, Fagioli: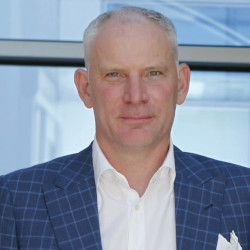 "One of the main challenges we have is the personnel. You can't find people. If you look to Australia, but also Italy, in the last few years we have lost 50 percent of the crane drivers. Another problem we have is to find engineers. We have to encourage a new generation to be proud to work as an engineer. No one wants to do engineering anymore because it's difficult to take responsibility to design a bridge that could collapse. Honestly, I'm quite afraid of what will happen in the future, and I don't know what the solution is. The fact is that we are moving to a bigger infrastructure moment everywhere in Europe because all the bridges were built after the Second World War. They are all collapsing. How can we replace all this infrastructure without the engineers? There are people of 75-80 years old that are still doing engineering because they like it, but they cannot be replaced. It is a very strange moment."

Felix Schoeller, director, AAL Shipping:
"Talent acquisition is a big topic for us. How do you train and retain the talent of the future? The project business we do is very niche and talented young people don't necessarily know what we're doing. Our business isn't as popular as, say, going into consulting or going into banking, so I think we as an industry need to lobby hard at the universities and offer good apprenticeships, traineeships, and corporate programs to make sure young people are interested to work in our industry. Another main concern when it comes to the project pipeline is space on the ships. We had a shipping crisis after the financial crisis in 2008 and since 2010 to now, there has been few new building of ships. At AAL, we have a young fleet, our ships are around 10 years old, but there's also a lot of old tonnage, and there hasn't been much fleet renewal. With all the projects coming in, there's not that much vessel supply. Space is limited and the market hasn't seen massive new building programs."

Mark Hollenstein, president – South and Central America, deugro:
"Qualified human resources are a scarcity in our market. As the deugro organization does not historically expand through M&A, but through organic growth, we always seek out the most suited candidate to take on the challenge of continuing our growth path. The deugro management trainee program, DMP (deugro's Most Promising), was started 25 years ago by our current co-CEO, Klaus Strahmann, as a totally innovative concept. To date, we have several hundred candidates who have completed our two-year management trainee program. Out of those, a third are still working for deugro and of those, more than 90 percent have assumed a managerial position within the organization. The DMP program was a true gamechanger that helped the organization to grow to where we are today. On a smaller and more local scale, we are also doing the same in South America, in Brazil. The Humboldt School offers a dual education program, in which deugro has been participating for 13 years. Each year, we offer at least one to two students an apprenticeship position. The individuals either go to the school in a block session for one and a half months, or work as an intern in one of deugro's Brazil offices as a fully integrated team member. This permits them to gain early access to the work environment and, at the same time, gain knowledge in our area of expertise. Over the last 13 years, we have had 16 participants, out of which four have already joined the DMP program and more than seven are still working with us in the deugro organization."

Ryan Foley, CEO, Industrial Projects, DHL Global Forwarding: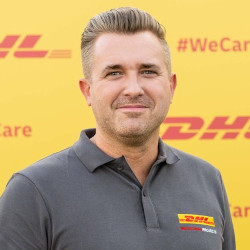 "This is an industry that at some point will run out of people and we need to do everything we can to help bring people in – show them that it's interesting. We run graduate programs at DHL – we're a big company, we employ 700,000 people around the world and less than 0.1 percent of the graduates that come into the organization choose to be in project logistics. So how can we make this industry more attractive to people to get them in and come and work for us at DHL and be the future? I joined the company as a trainee on a training program and have had a great experience – 20 years this year. We want to make sure that we're offering those kinds of opportunities to people so that we can continue to feed for the future, because otherwise none of these projects will be able to happen. It's all based around people; AI is great, and technology and digitization is great, but at the end of the day it's going to need people to run the project, so we need to continue to invest in that. For me, that's a key area for all of us and it should be cross borders, across carriers – everyone all focusing on the same thing because otherwise we won't be able to keep the industry running."


–IS THE SHIFT TO MORE FLEXIBLE WORKING ARRANGEMENTS SUSTAINABLE IN THE LONG-TERM?

Dea Chincuanco, president Americas, dship Carriers:
"The widespread adoption of flexible working arrangements was primarily triggered by the Covid-19 pandemic. In the logistics and supply chain industry, which comprises both blue-collar and white-collar professionals operating within one of the oldest industries, global trade, the historical norm has been onsite work. However, a significant shift has occurred. According to the Third Edition of McKinsey's American Opportunity Survey from spring 2022, 58 percent of Americans had the opportunity to work from home at least one day a week, while 35 percent of respondents reported having the option to work from home five days a week. This study encompassed a wide range of job types across all sectors of the economy, including traditional "blue-collar" and "white-collar" professions. In the current landscape where the Covid-19 pandemic is no longer an unfamiliar or highly threatening factor, various industries, companies, and owners have introduced a spectrum of policies regarding on-site work, hybrid models, or remote work setups. Ultimately, the decisive factors revolve around identifying specific segments of the workforce that organizations aim to engage alongside the strategic and cultural initiatives they choose to adopt. Given the skills of the future and labor participation rates, the sustainability of flexible working arrangements is tied to the talent pool from which companies can draw the highest levels of efficiency and profitability from."

Mark Hollenstein, president – South and Central America, deugro: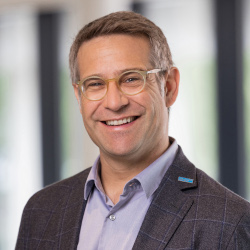 "We believe that flexible working arrangements will be beneficiary in the long term and that they are sustainable going forward. We all agree that with the Covid restrictions, we were pushed into the home office, and we made the best out of it. It forced us to start working in different ways. The circumstances have changed a lot since then. However, it hasn't changed the fact that individuals gain quality time with their families, or time to run errands, when they otherwise would be commuting to the office and back. For example, commuting to work in megacities like São Paulo may easily take one and a half hours, each way. By providing flexible working arrangements, we attract team members who, at other workplaces, face stringent conditions based on traditional office policies. We have also responded to the post-Covid situation with the opening of a new office in Santos, providing a local workplace for our team instead of their commuting to São Paulo on a three/two basis."


–HOW CAN BREAKBULK COMPANIES BALANCE INCREASING ENVIRONMENTAL RESPONSIBILITIES AGAINST PROFITABILITY?

Dea Chincuanco, president Americas, dship Carriers:
"Much like in other industries amidst the Fourth Industrial Revolution, the project logistics and supply chain sector has its own intricate ecosystem. A notable technological advancement that has profoundly impacted global trade is the Internet of Things. In this context, achieving a delicate balance between meeting rising environmental responsibilities and ensuring profitability heavily depends on the purchasing behavior of consumers. This aspect of behavioral economics is particularly conspicuous in lifestyle industry segments. Here, values and culture are highly visible, as a younger demographic of buyers places significant emphasis on B2C purchasing practices that prioritize environmentally conscious initiatives. These initiatives are more readily apparent and adaptable compared with traditional B2B transactions, where purchasing decisions may not always be transparent. Specifically for breakbulk companies, this balancing act becomes palpable, given the intricate trade-offs between short-term and long-term investments in resource management. The pressure to meet evolving sustainability and environmental standards while managing costs and striving for revenue growth is a significant challenge. Just like any new policy standard, efficiencies must keep pace to effectively handle the rising costs."

Fabio Belli, CEO, Fagioli:
"This is a real challenge. We have ESG certification - we're one of the first in the sector – and we are all looking to the carbon footprint. But today, prices are not reflecting what we are doing to reduce this. We have to invest, but the risk is that you invest a lot, but the price remains exactly the same. This is the challenge we have… but we have to go in that direction."


–WHAT VESSEL FUEL OPTION WILL BECOME THE FUEL OF CHOICE FOR MPVS IN THE FUTURE?

Felix Schoeller, director of AAL Shipping:
"I can tell you that at AAL, the new building program that we've commissioned is dual fuel and methanol ready. That gives a multipurpose player flexibility – ports are not very predictable, so you need to have a technology which allows you to bunker in different ports. There's a lot of talk about ammonia, however this is potentially hazardous for the crew. Liquefied natural gas is not practical for multipurpose ships because we are running comparatively smaller ships, and it's very expensive. Hydrogen is simply not a technology that is available, or close to being available, so I believe methanol or dual-fuel ships with methanol are a very good technology to bridge the gap for the next few years, until hopefully there's a consensus on the propulsion for merchant ships in the future. Of course, the innovation push has to come from the bigger shipping segments – from the container market."


Check out our Breakbulk Global Outlook survey.