---
Mar 12 | 2023
Canada-Headquartered Forwarder Eyes Growing Potential in Region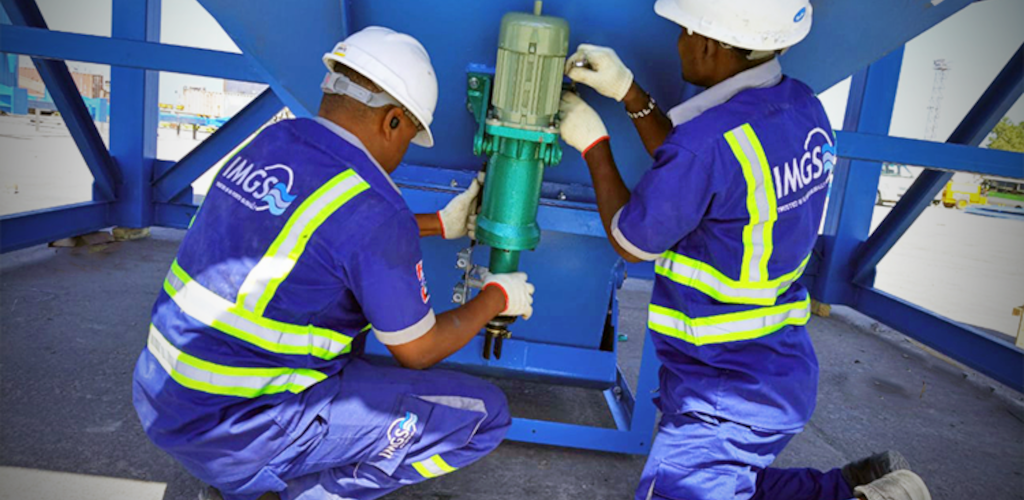 By Liesl Venter

Just months after launching a new multipurpose cargo terminal at Jebel Ali Port in Dubai, IMGS Group has already unveiled plans to further expand the facility.

Speaking to Breakbulk on the sidelines of Breakbulk Middle East, IMGS's vice president, Shujjat Alikhan, said the terminal was operating at full capacity and struggling to keep up with demand that was showing no signs of abating.

"We inaugurated the 40,000-tonne bulk cargo facility in July and it was immediately off to a flying start," Alikhan said. "As we speak, we have zero capacity due to the high demand we are seeing. The board has already approved our expansion plans and we have started this process that will see us double our capacity by 2024."

It was a strategy, said Alikhan, driven by numbers. "Our company has its DNA in Africa but we are being pushed more and more to look at the Middle East. The volumes, the numbers and the connectivity are driving us to grow our footprint here as it is no longer just our commercial and administrative hub but fast becoming our operations champion."

Where previously the company had been handling ten to fifteen vessels out of Port Elizabeth in South Africa, the executive said now at least seven of those vessels were permanently catered for in Dubai.

"More and more, the benefit of Jebel Ali Port as a logistics hub is being realised. Rather than sending cargoes to Africa directly where connectivity to the hinterland is oftentimes challenging, the move is to now trans-ship to the Middle East and distribute from here. It is not only far more effective but also very cost efficient, and with the added value of expertise from companies such as ours it is a win-win for the industry."

According to Alikhan, the safe environment offered by Jebel Ali along with its strong connections to Africa would see the port and region continue to grow as a logistics hub for years to come.

IMGS Group, which this year celebrates its 60th anniversary, would continue to invest in its Middle Eastern operations, he said.

"We have continued to see growth in the past few years. The pandemic did not slow us down as we saw an increase in volumes leading to expansion and the massive investment we have already made at Jebel Ali that is exceptionally well connected, be it via air, sea, road or rail."

Asked about challenges, Alikhan believes proper access to finance for buyers remains problematic, while new start-ups have affected rates. "We saw a lot of start-ups during Covid that managed to get some big contracts, undercutting on prices without understanding the financial impact. This had a big impact on many of the large logistics companies," he said.

"The subsequent result was that many of these companies were not able to perform and deliver to the contracts. We are starting to see the business go full circle with companies again opting to use vetted breakbulk service providers rather than new and unknown start-up service providers."

Alikhan believes there are numerous benefits to using a neutral service provider such as the IMGS Group. "Not only is it the safety and quality of our service but the integrity and confidentiality that we offer makes all the difference."

The executive also pointed to a joint venture with the Archer-Daniels-Midland Company, or ADM, to handle all their cargo distribution in Pakistan as part of a corporate social responsibility programme to deliver food to the country.

The JV, unveiled late last year, will handle grains, oilseeds, feedstuffs, pulses and sell goods domestically in the territory of Pakistan.

IMGS was an exhibitor at Breakbulk Middle East 2023.