---
Sep 22 | 2023
Bechtel's Stephen "Spo" Spoljaric on His Two-Decade Career in Project Logistics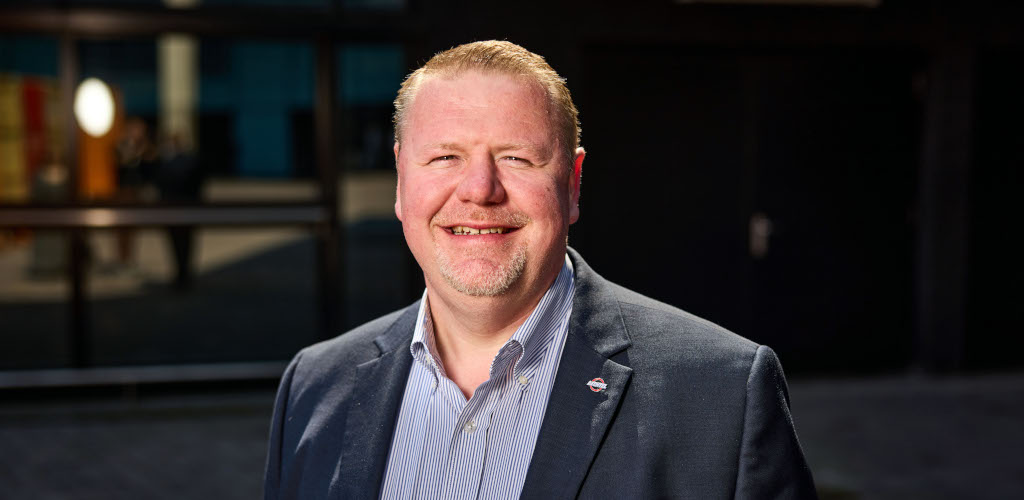 By Simon West
Stephen "Spo" Spoljaric's introduction to logistics was, he said, "a bit of a curveball."
Still in his first semester at New York City's Fordham University, the freshman was leaving football practice one August morning when he bumped into a retired priest at his college who offered to help him get a summer job at a trucking firm back in his hometown of Harrisburg.
"As an economics major in the capital of the world, that wasn't quite what I imagined," Spoljaric said. "But I went to work for that company in Pennsylvania and fell in love with it the first year I was there."
Since that chance meeting with the minister from the Bronx more than two decades ago, Spoljaric has carved out for himself a hugely successful career in project logistics, with early managerial stints at GE/Allyn and Alstom Power.
After joining Bechtel in 2012, the executive rose through the ranks quickly, culminating in his appointment four years ago as the engineering, construction and project management firm's corporate manager of global logistics. Based at Bechtel's offices in Houston, he oversees a 100-strong team of logistics professionals tasked with masterminding cargo movements for some of the world's largest and most ambitious construction projects.
Spoljaric, who holds the position of Bechtel Distinguished Technical Specialist, the first for logistics in Bechtel's 125-year history, is quick to acknowledge the grounding his old summer job in Harrisburg gave him.
"It really taught me the ropes," he said. "My boss wouldn't let me use the computer for the first two years. Everything had to be out in the yard, hands-on, assisting drivers to secure loads, figuring out how many straps they need. And then in the office, auditing freight invoices manually, learning how to look up in the old freight books what the rates should be, ordering permits by hand – it was all about understanding how things worked.
"Learning the basics from the ground up has really allowed me to bring practical engagement to more complex problems and gain appreciation for the details."
The "Legends" of Logistics
Spoljaric, who last year was among 25 new members appointed by U.S. Transport Secretary Pete Buttigieg to the Maritime Transportation System National Advisory Committee, is keen to point out others who, through their leadership style and groundbreaking approach to logistics, have influenced his career – "legends," as he dubs them.
Among those he namechecks are Greg Gowans, Sandro Lepori and Phil Glatfelter at Alstom Power, David Hammerle and Dennis Mottola at Bechtel, Mike Izdebski at GE/Plug Power, Tony Vasil at the Port of Albany and Carl DeSisto at Stone & Webster.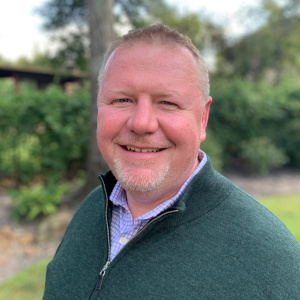 "I feel quite lucky with some of the people I've had a chance to interact with. And a lot of these connections came via Breakbulk conferences," Spoljaric said.
"Having close working relationships with these people, I think it made a difference for me and I know for a lot of others in our careers. Even now – although some are gone – if I have an opportunity, I try to pick their brains because we see cycles in our industry. Some of them have been through these cycles before and they recall how they dealt with them."
Just as he has learned – and continues to learn – from others, Spoljaric is always ready to share his knowledge and experience with the newer generations coming through the ranks at Bechtel.
The executive stresses the "Holy Trinity" of skills new recruits should be looking to develop.
"Firstly, are they commercially aware – do they understand supply and demand? Secondly, are they technically capable – can they do the math? And finally, can they communicate and explain these things in a simple, easy-to-understand way? If you can do those three things, you'll probably have a really good career in logistics and the potential to work in my role at some point."
More than a third of his team have been with Bechtel for less than a year, meaning a good chunk of Spoljaric's work focuses on training, tutoring and introducing his team members to the carriers and forwarders with whom the company enjoys close working relationships.
"We have won a lot of work lately, and as that work starts to pick up over the next year or two, we need to make sure those people are ready," he said.
Bechtel's Milestone Year
Since its inception in 1898, Bechtel has worked on more than 25,000 projects in 160 countries worldwide. The Hoover Dam in the U.S., the Channel Tunnel linking the UK and France and the Jubail Industrial City in Saudi Arabia – the world's largest industrial city – are some of its towering achievements.
Just this year, the constructor was selected to work alongside U.S. firm Westinghouse on the design, engineering and construction of Poland's first large-scale nuclear power plant, while in the U.S., a Bechtel-led team destroyed the last munition in the country's chemical weapons stockpile at the Blue Grass Chemical Agent- Destruction Pilot Plant in Kentucky.
The symbolic disposal of the final projectile marks the end of the US' commitment to eradicate all its chemical weapons before Sept. 30 this year, in line with the Chemical Weapons Convention pact ratified in 1997.
"At almost every major global turn in our history, as industry has evolved, our company has been there driving those changes," Spoljaric said.
"Now we have energy transition, and that's going to be major – new infrastructure, new pipelines, new storage, new ships, new everything. From the business side of it, we want to be out front as we have been at every other major industrial revolution."
As projects become bigger and the critical equipment used to build them more complex, the work of those charged with managing logistics becomes ever more challenging. In a bid to stay ahead of the curve, Bechtel has launched an "engineered logistics" concept designed to boost predictability in project execution and transportation planning.
The concept – which Spoljaric, who has a master's degree in industrial engineering from Clemson University, cited as one of his proudest achievements at Bechtel – aims to deploy on a much wider scale advanced technologies such as 4D/5D simulation, virtual reality visualization tools, logistics concepts using magnet technology and drones to spot potential project pitfalls and prevent downtime.
The approach also gives weight to project safety and environmental footprint.
As Spoljaric puts it, "we're not staying on the docks yelling, 'where's my truck!' We live for a challenge – always looking for a better way. We're much more sophisticated in how we engage with our suppliers, partners and our customers, and we really look to bring a more well-rounded approach to finding efficiency and optimization, and how we manage that."
Spoljaric has also been at the forefront of an ongoing industry initiative to standardize the way that carbon emissions are recorded and reported.
The success of a similar guideline developed for the container sector has prompted EPCs, forwarders and carriers – in collaboration with nonprofit group Smart Freight Centre – to work together to devise a set of standards that will help breakbulk achieve its sustainability goals.
Several round table meetings and panel sessions at Breakbulk events – often headed by Spoljaric – have provided the industry with regular updates on the initiative.
Thinking back to his football-playing days, the executive recalled his old coach urging him and his teammates to play on the front foot rather than react to their opponents' plays. Such lessons could also be applied to business, the executive said.
"Our coach basically told us, 'listen, we're going to control the game – we are not going to react to how the other team wants us to react'," he said. "Sustainability is a hot topic right now. We strive to be thought leaders and, in line with our enterprise priorities and our vision, values, and commitments, we are helping to guide the industry in the right direction."
Spoljaric is a member of the Breakbulk Americas Advisory Board, a group of industry professionals brought together to help shape the program for this year's Breakbulk event in Houston. Bechtel is a member of the Breakbulk Global Shipper Network.