---
Aug 30 | 2021
Ships Semi-submersible Deepwater Platform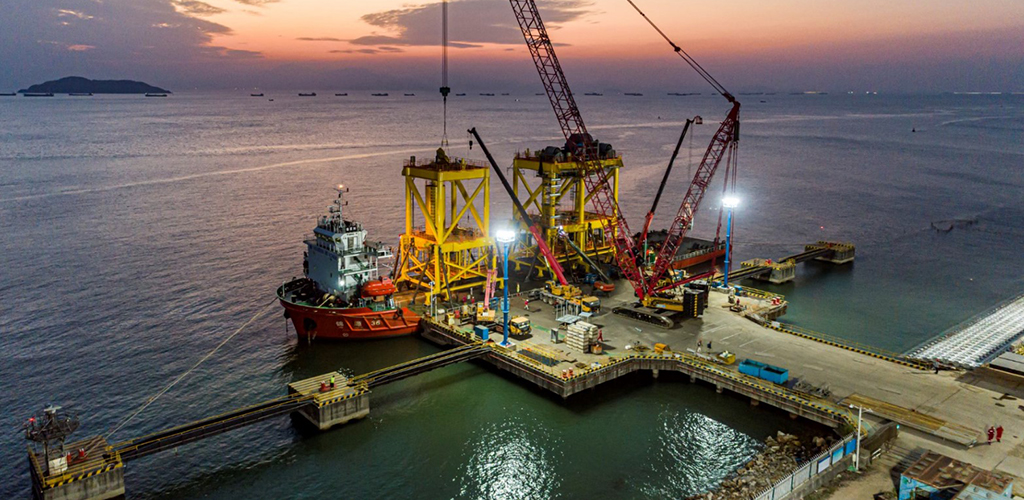 Global project freight forwarder Martin Bencher recently executed the shipment of two major components supplying a newly built semi-submersible drilling platform.
The components sailed on a 1,320-kilometer voyage in open Chinese sea on a seagoing barge from Zhuhai in the south to Yantai in the north. The project was covered by three of Martin Bencher's Chinese offices in Qingdao, Guangzhou and Shanghai. Wendy Zhang, branch manager of Martin Bencher Qingdao and her team were in charge of the project execution.
The larger of the two modules 604 tons and measured 19 by 15 by 25 meters, while the smaller one measured 12 by 16 by 23 meters and weighed 395 tons. The components are part of a new production of a semi-submersible production platform that will operate in a deepwater gas field with depth up to 1,500 meters. The platform will be part of an underwater production, storage, and submarine pipeline.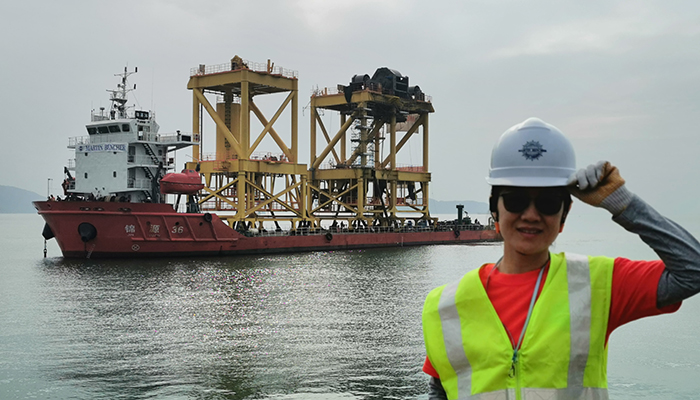 "Our customers have the highest standards from the industry and their expectation towards our team and execution of these complex projects has equally high demands due to safety and a very tight deadline – failure is not an option," Zhang said.
"The execution was planned with a roll-on barge using SPMTs (self-propelled modular transporters). Onboard the barge, special designed grillage was used to secure the cargo under the sea voyage. Dealing with modules of this size and complexity, the demand for proper planning and professional execution is everything," she added.
At destination, the modules were discharged by a floating crane and placed onshore, ready for final inspection and installation on the semi-submersible production platform. Martin Bencher Group said the move was successfully operated, with excellent cooperation from all stakeholders, and saw it as another milestone for the group.
Martin Bencher Group is a professional project forwarder with a global footprint, with 31 worldwide offices, more than 150 employees with 23 represented companies. It focuses on innovative, technical solutions in order to move oversized freight to destinations all over the world. The company transport cargo from various industries and specializes in the handling of heavy project cargo – everything from paper mills to power plants, renewables and oil and gas projects. It serves many industries and provide a professional global organization with focus on its clients' core business. Martin Bencher's mission is to deliver innovative, high-quality services within project shipping and transport with a key focus on risk management and cost procurement. Martin Bencher said it celebrates initiative, team effort, and innovative thinking, and acts with integrity and respect for others and the environment. Its vision is "Logistics Made Easy."