---
May 23 | 2023
Agreement Will Add 30 Acres of Vehicle Storage Space at Florida's Largest Port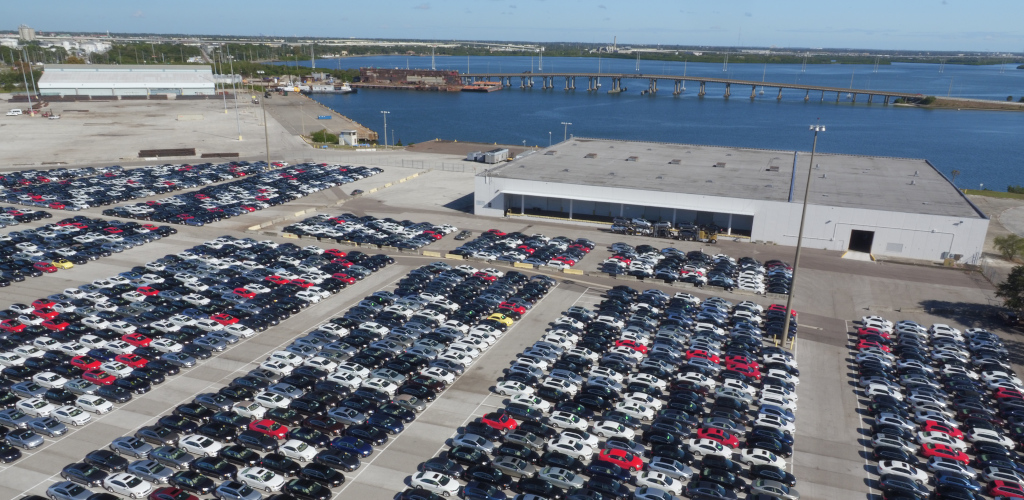 Port Tampa Bay has approved a new lease agreement with Glovis America to expand RoRo capacity at the Florida port.

The new deal will add 10.5 acres of vehicle storage space and 33,000 square feet of warehouse space for a vehicle-processing centre on Hooker's Bay, equivalent to a 30 acre-plot dedicated for new vehicle storage.

"Port Tampa Bay continues to diversify its lines of business and we celebrate the expansion of our RoRo capabilities in partnership with Glovis," said Paul Anderson, Port Tampa Bay president and CEO. "Glovis is a proven leader in automobile logistics and this new agreement demonstrates their confidence that the Tampa market will continue to grow for years to come."

Glovis America, the US division of South Korea-based logistics provider Hyundai Glovis, handles the shipping, handling, storage and processing of automobiles, and expects to bring in at least 70,000 vehicles each year through Port Tampa Bay.

The lease deal is for 10 years, with two potential extensions of five years each.

"We forecast the port to be especially well positioned to benefit from increasing US-bound electric vehicle production from Mexico, and we will work together with all stakeholders to be a excellent partner in all that is ahead," said Scott Cornell, CEO of Glovis America.

Port Tampa Bay is Florida's leading port for handling steel products and an expanding gateway for forest products and other breakbulk cargo. It is also a major shipbuilding and repair centre.

Port Tampa Bay and Glovis will be exhibiting at Breakbulk Americas 2023, taking place on 26-28 September at the George R. Brown Convention Centre in Houston, Texas.

To find out more about booking a stand at the event, click on the link below.