---
Mar 31 | 2020
(MENA) 'Find Your Network, Find Your Mentor and Go for It'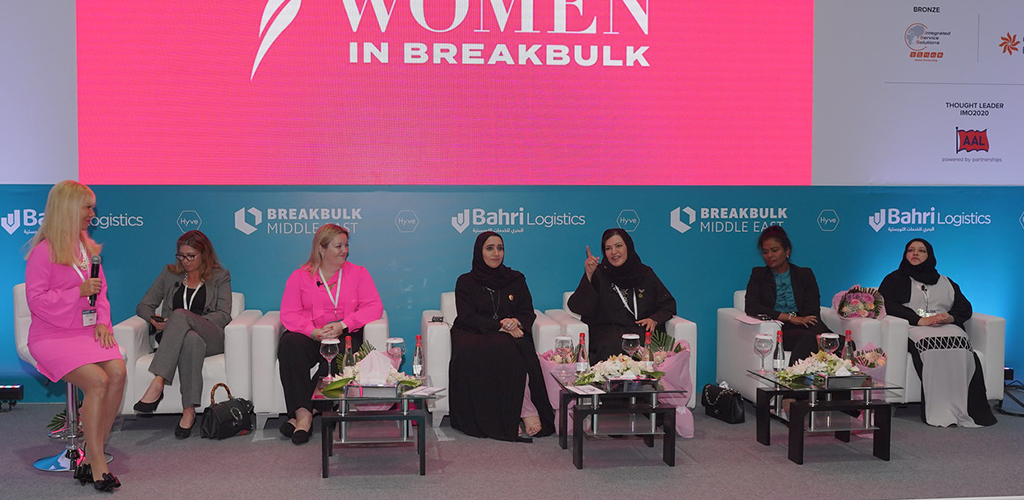 Women in breakbulk took to the stage in Dubai at Breakbulk Middle East to share their experiences, and to collectively encourage greater diversity in the industry's workforce.
Panelist HE Hessa Ahmed Al Malek told the audience that she knew nothing about the maritime sector when she joined six years ago. An architect by trade, she saw an opportunity in the maritime sector in the UAE and asked to be assigned to it. The initial assignment should have been for six months, but six years later she holds the rank of executive director of the UAE Federal Transport Authority – Land & Maritime.
"When I joined the maritime sector, everything was new to me – and the sector was 100 percent male dominated. The power of female is that we think differently to males, we see different angles that they don't see, and we make it interesting," she said.
Sue Donoghue, managing director – DHL Global Forwarding in Saudi Arabia and project director for DHL Global Forwarding in industrial projects, noted that there are more opportunities open to women in breakbulk today – but "you have to take them." Donoghue praised her management team in the region who supported her to succeed.
Jasmin Fichte, managing partner of Fichte & Co and president of WISTA Arabia UAE, encouraged more women in breakbulk to speak up to bosses. The attitude of waiting to be heard or seen "does not work," she said.
"Ladies have an attitude that if I work hard my boss will see me – why should he? Find your network, find your mentor and go for it."
Breakbulk Middle East partnered with WISTA Arabia and the Arab Women in Maritime
Association (AWIMA) for the Women in Breakbulk session at the event.