---
Feb 07 | 2022
'Family' a Common Theme Among Women Panelists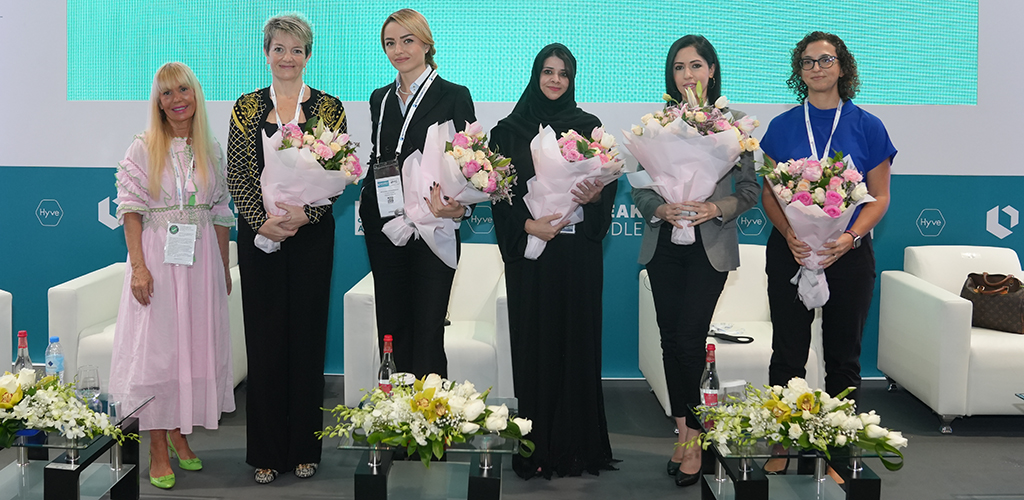 Among the hard realities for women – and men – who seek to advance professionally in the breakbulk and project cargo industry, core skills, or "soft skills" are building blocks of success.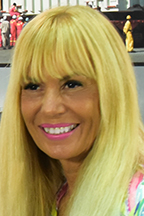 That was the message of the Women in Breakbulk breakfast, networking and panel held the second day of Breakbulk Middle East in Dubai, led by Leslie Meredith, marketing and media director of Breakbulk Events & Media.
"Many people believe leaders are born, but I believe we can all learn to be better leaders," said Meredith, who is program director for Breakbulk's Women in Breakbulk.
Meredith invited the session's six panelists to relate about a soft skill that was of particular importance to them.
• Leadership.
H.E. Eng. Hessa Al Malek, executive advisor to the minister, United Arab Emirates Ministry of Energy & Infrastructure, said "leadership is not a skill; it's a combination of a number of skills."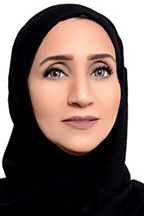 In particular, Al Malek said women have a "human sense," particularly when it comes to managing a family, with each child's different skills and needs, and those management skills can be applied to the workplace.
"To be a leader doesn't mean you're on the top and you just give instruction. No! You are one of the team. So if you know what you want and you know your teams capabilities, strengths and weaknesses of each one, if you work on supporting their weakness, they will deliver the best of them," she said.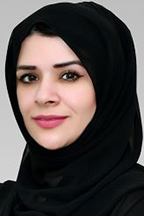 • Creativity.
"Family" was mentioned again by Eng. Nawal Yousef Albanaee, director of the Future Energy Department, United Arab Emirates Ministry of Energy & Infrastructure.
As the deputy of the happiness and wellbeing team and a member of the ministry's innovation team, she said, "creativity and innovation are the DNA of any organization."
She encourages creative thinking in her team by presenting "with a challenge and let them work it out. I support them, but I let them do the work by themselves," but to "work as one team, work as a family."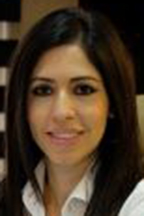 Resourcefulness.
In the recent times of chaos and crisis, "resourcefulness is the key to success in industry and in life," said Sanaz Taransari, managing director, Seaport UAE.
The pandemic has "forced us to work in unprecedented ways to come up with new ways and thinking," she said. This has led to relying on different contacts and industry sources to get work done despite lockdowns, lack of crew changes and proper sourcing. Further, empathy and motivation is required to support staff and keep them engaged.
For crews stuck aboard vessels, Taransari worked to provide additional resources including technologies so seamen could be in contact with family, and providing offspring with allowances to help them
"You must come up with solutions with what limited resources you may have. But if you work hard, you're resilient and resourceful, you will always find a way to succeed."
Adaptability.
"Adaptability is at the heart of human nature, and we have to use it to survive, to move forward and to progress," said Bengi Yuceer, regional head of marine claims – TMEA, Howden Insurance Brokers. Since Covid, "we've had to change how we think, how we do business and how we communicate with colleagues and how we did all of these things to succeed and move forward."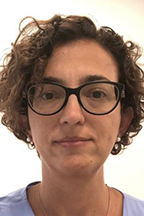 To illustrate her topic, though, Yuceer noted a time before Covid when, though she changed job, country, industry and sector, and found herself in more a support role whereas she had been in a core position.
"I had to adapt very quickly because I initially did feel sidelined and undervalued," she admitted. She adapted by "understanding the business she was in, the bigger picture and to understand the pressure points and where her skills could prove useful in the new and different environment."
"In Covid, we're still doing the same," she added.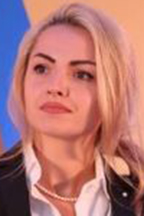 Critical Thinking.
"When we're talking about critical thinking, we're talking about gathering a lot of evidence, documentation, information, analyze things in order to set up your final conclusion," said Katherine Yakunchenkova, managing director Al Safina Security. "At the end it has to be rational, staff supported and unbiased by all means."
The most important thing, she added, is that critical thinking requires impersonalized, unbiased views in setting conclusion. "You have to move away your emotions and personal opinions and traditions of doing things … Be creative and come up a solution no one else would have thought."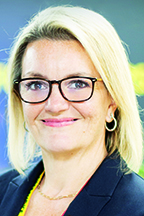 Teamwork.
"Without the team, I am nothing," said Sue Donoghue, CEO Arab Cluster, managing director – Saudi Arabia, DHL Global Forwarding. "One person who would fight daily challenges, to try and deliver excellent customer strategy, to drive business growth but without a team behind me, with me, ahead of me then it doesn't work."
Like other speakers, Donoghue referenced a business team as a "family."
"We have to consider all of the teams that we have around us. Because when we empower the teams and we listen to other people's perspectives. When we listen to the experts in the team we built a group of people, we build a family that all bring something special to the table," she said.