---
Sep 15 | 2023
Navigating Opportunities in a Rapidly Evolving Landscape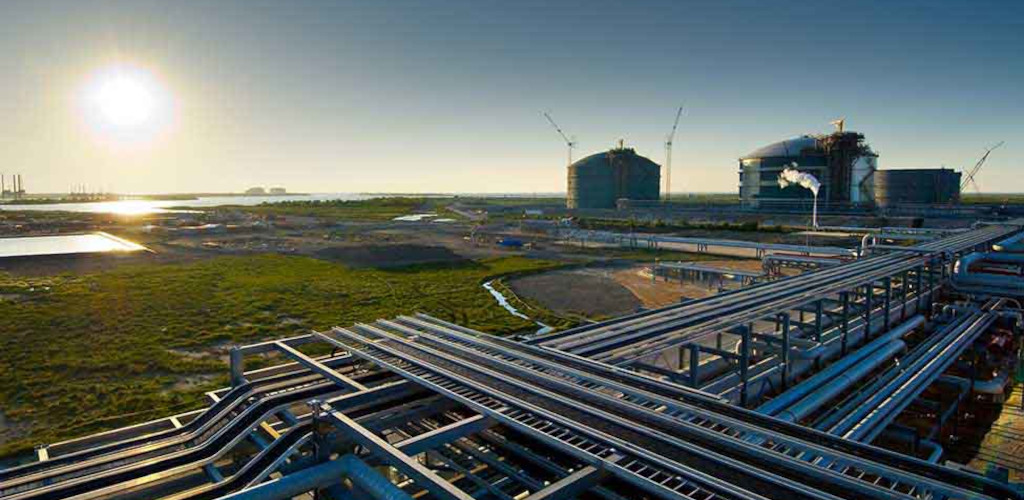 By Pietro Ferreira

From Issue 5 of Breakbulk Magazine, Pietro Ferreira, senior analyst for the Americas at the Energy Industries Council, or EIC, pinpoints the exciting long-term opportunities to be had for breakbulk as the U.S. looks to rapidly expand its LNG production capacity.
The energy industry has seen liquefied natural gas, or LNG, emerge in recent years as a key player in the global energy transition as countries around the world look for cleaner alternatives to oil and coal. The U.S. is leading this change, boasting the world's largest installed LNG capacity of 88.1 million tonnes per annum, or mtpa.
Indeed, the U.S. LNG market offers plenty of opportunities for global energy industry supply chain businesses that are well-prepared to make a difference in an immensely competitive market. These opportunities are likely to continue for decades to come.
As one of the world's largest energy trade associations, we encourage our 900 plus members and the supply chain at large to seize these opportunities, foster collaborations, and pave the way towards a greener future.
According to EICDataStream, our proprietary database that monitors over 13,500 energy projects worldwide worth nearly US$14 trillion, the U.S. has the potential to add a staggering 269 mtpa of LNG capacity through projects currently in various development stages. This vast potential is a true testament to the country's pivotal role in the global LNG liquefaction market.
EICDataStream tracks approximately US$210 billion in capital expenditure activity across 33 LNG export projects under development in the U.S., with about US$172 billion earmarked for projects set to begin operations within the next five years. The states of Louisiana and Texas, as natural hotspots for LNG project activity, house the majority of these ambitious developments.
The window of opportunity is open, and the time to act is now. Businesses must be prepared with the right equipment, skills, and financial wherewithal to compete in such projects. Bulk transport companies, for instance, can tap into this expanding market by offering cost-effective and efficient LNG shipping services, opening up new revenue streams and long-term contracts while contributing to the sustainability goals of the energy sector.
The relatively low carbon footprint of LNG compared with other fossil fuels makes it an attractive option for companies aiming to align with the global push towards cleaner energy sources.
Operators and Supply Chain Companies
The future of the U.S. LNG market lies in the hands of key operators and contractors who are pushing the boundaries of liquefaction capacity. Companies such as NextDecade, Sempra Energy, and Venture Global are at the forefront of this charge with significant investments in LNG export terminals.
NextDecade's Rio Grande LNG terminal in Brownsville and Sempra Energy's Port Arthur terminal in Texas are notable projects on the cusp of becoming operational.
Moreover, Venture Global, having already initiated operations at its 10 mtpa Calcasieu Pass terminal in 2022, has ambitious plans for four additional LNG export projects in Louisiana. These companies are leading the way towards a cleaner energy future, backed by substantial capital commitments.
Major supply chain companies are also playing a crucial role in driving the growth of the U.S. LNG sector. Industry giants like Baker Hughes and Bechtel are making significant contributions. Baker Hughes, with seven contract awards for turbomachinery equipment, showcases its commitment to advancing technology in the LNG sector.
Meanwhile, Bechtel's success in engineering, procurement, and construction awards underlines the need for skilled partners in delivering these complex projects. Other significant players in the U.S. LNG sector, including Worley, McDermott, and Kiewit, have secured numerous major contract awards since 2019, contributing to the industry's continued growth.
But opportunities in this sector abound for many others, which comes as no surprise to us. Our most recent data, published in our annual Survive & Thrive report, reveals that companies are shifting towards oil and gas rather than renewables. The U.S. LNG industry serves as a prominent example of this trend. Oil and gas projects have a higher rate of Final Investment Decisions (FID) when compared with green energy, and conventional energy remains much more profitable.
However, it is important to note that oil and gas companies most likely reinvest these revenues in developing clean technologies and projects, aligning with the global push towards a sustainable energy future.
Brimming with Potential
The U.S. LNG market is brimming with potential, with upcoming opportunities that will benefit investors and stakeholders alike.
Energy Transfer's eagerly anticipated FID on the US$12.3 billion Lake Charles LNG terminal and Delfin LNG's aspirations for an FID on its namesake FLNG terminal in 2023 are set to shape the industry's trajectory further. Additionally, Tellurian's ambitious Driftwood project in Louisiana targeting an FID in 2024 adds to the growing list of prospects that will fuel the U.S. LNG market's expansion.
These opportunities present vast possibilities for the transportation industry, particularly in the movement of LNG from terminals to markets worldwide.
As an energy-agnostic global energy supply chain association, we believe in driving innovation and efficiency in the global energy landscape. We work hard to help our members export their products and services, diversify their portfolios and grow their businesses. The U.S. LNG market aligns perfectly with our vision for a sustainable and interconnected energy supply chain.
Industry participants must remain agile and forward-thinking, embracing change and venturing into unexplored realms. The vast opportunities presented by the U.S. LNG market demand an exploratory mindset and the courage to chart new courses in the blue oceans of the energy industry.
The U.S. LNG market is not only a key transition fuel but also a pivotal enabler of the global energy transition, balancing energy security, affordability, and environmental sustainability.
The transportation industry and the wider supply chain stand to benefit immensely from the environmentally responsible alternative that LNG presents, fueling a significant part of our economies and shaping a greener and more prosperous future for all.
The EIC's regional director Amanda Duhon will present an "Industry Sector Review" on the main stage at Breakbulk Americas 2023 on September 27 from 12:00pm-12:20pm. The session will provide updates on the state of play across four key sectors for breakbulk – mining, oil and gas, renewables and manufacturing.



Check out the full main stage agenda at this year's event, happening on 26-28 September at the George R. Brown Convention Center in Texas, Houston.