---
Apr 26 | 2021
Join WISTA leaders from Belgium, Germany, The Netherlands, UK
Be a part of driving change for industry women with
Sue Terpilowski, Kate Pike and Julie Lithgow who are leading on a number of diversity in maritime projects aimed at attracting more women to the industry, improving working conditions and promoting career advancement. They will be gathering data from our CONNECT21 Women in Breakbulk session, so plan to join on Thursday, 20 May at 13:00 BST. This session is hosted in partnership with WISTA International and will be led by WISTA leaders from Belgium, Germany, The Netherlands and UK.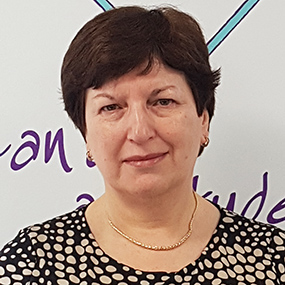 A project update from Sue Terpilowski
What is the motivation behind the projects that you are working on?
There have been many research studies conducted in the field of diversity in the maritime sector, however, unfortunately most have been deemed unsuccessful based on high targets. In many previous studies, 70-80% of the work was successful leaving a much smaller percentage unsuccessful. What we want to do in this research is be able to make exponential changes to get bigger results. One of the key ways of doing this is to learn from past projects on what worked and what didn't and focus on those that didn't to really make a difference.
How has COVID-19 impacted the work that you are doing?
COVID has made this topic even more important as, for example, we have seen that in the UK that a larger proportion of women volunteered for the furlough scheme as it seemed like a sensible option due to pressures e.g. home schooling. Since then, many people on furlough have been made redundant which has negatively impacted the women who took furlough in an emergency and as a sensible activity rather than long term. It will be interesting to see whether other countries have experienced something similar and this session will be a great opportunity to look into that in more detail.
When we come out of COVID and we rebuild, we want to rebuild with diversity at the centre and these research projects will enable us to do this.
Why is this gathering of industry women important?
It is important for many reasons - the ability to collect qualitative data and come together to collaboratively think about key issues facing the industry makes for more meaningful results. We are looking to build upon success from past projects and learn from those parts that didn't work – incorporating learning in both directions. The findings and conversations that will take place during this session will be included in our final report which we will then implement for positive change over the coming years. Ultimately, we hope that information that we gather will lead to an increase in the number of women in the industry.
COVID has changed everything and this research is different as this is not just a continuation of what we had before. The fact that more women are likely to be impacted by redundancies will mean that we are not growing the number of women from an already low percentage, but both replacing and growing which is even more of a challenge.
How else are you gathering data?
We are aiming to do research across the course of 2021. It's going to be a mixture of focus groups, 1-2-1's and online surveys. There will be a survey that goes hand in hand with this session and will be shared with all participants after the session on 20
th
May.
What happens next?
There will be a conference in February 2022 where we will present our findings as well as producing a downloadable report across all the different research we are doing and we hope that we can take these initiatives forward and help implement them. The main way to see if we have been successful is the number of women in the industry.
We want to make a real difference in the re-setting of the industry following COVID-19 and from a sustainability angle, a diverse workforce is more sustainable for the industry and that will be a real focus for us.