Panelists were selected from shipper, ocean carrier and logistics sectors to respond to the most popular questions submitted by industry members.
This BreakbulkONE Show took place on 23 July 2020.
---
ABOUT THE PARTICIPANTS
Dennis Mottola, Global Logistics Consultant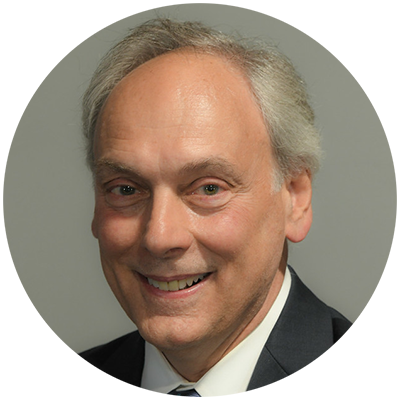 Dennis Mottola is a Global Logistics Consultant based in Houston, Texas. He served as Bechtel Corporation's global head of Logistics from 1997 until 2019. Dennis now supports shippers, logistics service providers, and other related entities by increasing knowledge, expertise and improving process and data efficiencies thereby creating opportunities for cost reduction, risk mitigation, and positive outcomes in global logistics management.
Leonard Headrick, Director - Industrial Projects, Bolloré Logistics
Leonard Headrick serves as the Director of Industrial Projects for Bollore' Logisics Oil & Gas Team. Leonard is currently based in Houston and is responsible for the business development of global major EPC accounts, focusing on large scale projects in the Petrochemical, Refining, Mining & Metals and Power Generation sectors. Leonard has more than 24 years of experience in international transportation & logistics, covering the Projects/Oil & Gas/Government Service/Supply Chain/and General Freight sectors.
Bolloré Logistics is a global leader in international transport & logistics with over 600 offices in 109 countries. Constantly adapting to its customers' changing needs, the company has enriched its expertise to become a tier-one supply chain partner and one of the top 10 transport and logistics companies in the world including the largest integrated logistics network in Africa.
The comprehensive Bolloré Logistics service offer (Freight Forwarding, Customs & regulatory Compliance, Industrial Projects, Logistics & Supply chain) is growing thanks to our focus on providing more value-added services. It can blend as needed with local service offers aligned with specific country and local-market environments.
Bolloré Logistics builds competitive advantages for its customers whatever their size by getting their products to market faster and more efficiently. Relying on our local expertise and market insights, as well as on our global capabilities, we deliver value across every aspect of our clients supply chains.
Kenn Soendergaard, Owner and Manager, TSL Shipping & Trading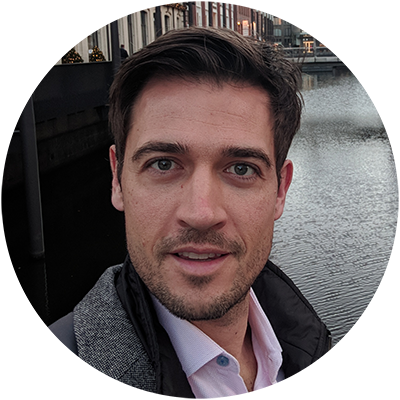 After completing a trainee-ship with Danish Owners and Operator, J. Poulsen Shipping, I continued my career on the chartering desk for a few multipurpose/specialized operators and owners in both Europe, Americas and Asia for about a decade before founding TSL Shipping & Trading in 2010.
By way of introduction, TSL is a full-service broker and consultancy firm, specialized within the field of ocean transportation for project cargo and IMO. In addition to being an insured cargo broker, we are also engaged as owners excl. representatives and fuel suppliers.
Today TSL is present in the Americas, Europe, Middle East and Asia, with 13 brokers engaged in day-to-day trading and voyage execution.
Brian Putallaz, Global Commodity Manager, GE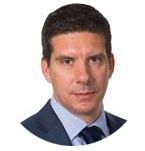 Brian Putallaz is a Senior Global Category Leader at General Electric where he supports the company's global maritime operations. He oversees ocean transportation sourcing and execution, port operations, and marine surveyor requirements. Brian has worked in the maritime industry for over 20 years, having previously held roles in both sales and operations. Prior joining to GE from 2016-2018, Brian held a business development role for Bahri's liner division. Between 2007-2016 Brian was part of American President Lines, starting as a Port Manager in Savannah, Georgia. In 2011 he transitioned to Houston, Texas, where he took on a business development role for APL focused on out-of-gauge, project, US-flag and relief cargo. Originally from upstate New York, he received his Bachelor of Science in Business Administration from the College of Charleston and a Masters of Business Administration from Georgia Southern University.
Pascal Ochquee, Director Global Logistics, Halliburton

Pascal Ochquee has 18 years of supply chain experience. He currently holds the position of Director of Global Logistics based out of Halliburton's headquarters in Houston, overseeing the logistics organization of the company. Ochquee joined Halliburton in 2008 as part of the Global Supply Chain organization as Regional Asset Manager for ESSA based in The Netherlands. Since then, he has held a variety of roles of increased responsibility in different geographies including, MENA Regional Logistics Manager based out of Dubai and ESSA Regional Logistics Manager based in London where he was part of the regional leadership team. Before joining Halliburton, Pascal worked in the supply chain within the aviation industry for 7 years.
Founded in 1919, Halliburton recently celebrated 100 years of service as one of the world's largest providers of products and services to the energy industry. With 60,000 employees, representing 140 nationalities in more than 80 countries, the company helps its customers maximize value throughout the lifecycle of the reservoir—from locating hydrocarbons and managing geological data, to drilling and formation evaluation, well construction and completion, and optimizing production throughout the life of the asset.