---
Sep 01 | 2022
Texas-Based Constructor Secured EPCM Contract from Anglo American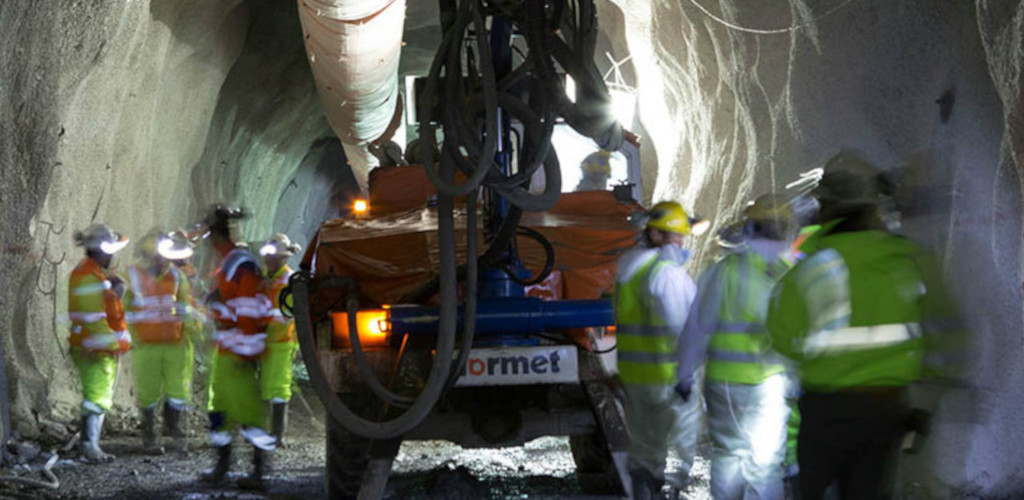 Fluor has announced first production of copper concentrate at Anglo American's US$5.5 billion Quellaveco mining project in the mountainous Moquegua region of southern Peru.

Texas-headquartered Fluor received full notice in 2018 to proceed with the engineering, procurement and construction management of Quellaveco, which contains one of the largest undeveloped copper deposits in the world.

The company has been involved in the project since 2012.

The first yield of the "red metal" marks the start of testing the processing plant with ore and ramping up activities towards commercial operations.

"This is a major milestone for Anglo American and its partner Mitsubishi Corporation as the project nears completion ahead of receiving final regulatory clearance for commercial operations to begin," said Tony Morgan, president of Fluor's mining and metals business.

"The project was delivered on time and on budget during a global pandemic through the commitment and collaboration of many companies."


Logistical challenges

A spokesperson for Fluor told Breakbulk the project had faced multiple logistical challenges during its execution, including a lack of infrastructure at the Port of Ilo in southern Peru – the project's main port of entry – and heavy swell throughout the year.

Delivery of components including heavy breakbulk items was coordinated between two transport towers – one at Ilo and another in Moquegua at the foot of the jobsite.

"Our logistics team worked directly with the construction team in charge of the internal routes design, so the internal routes took into account heavy haul transportation and specialized trailer configurations, such as turning radiuses, inclines and rest areas," the spokesperson said.

"The jobsite also included areas of delivery with altitudes close to 5,000 meters above sea level. A team within the control tower group was in charge of monitoring this high mountain route, with adequate controls and patrols along the way."


A sustainable project

Peru is the world's second-largest copper producer after Chile, while also ranking among the top global producers of silver, gold, zinc, tin, lead and molybdenum. Mining accounts for about 10 percent of the country's GDP, 60 percent of export income and a sizeable chunk of its breakbulk demand.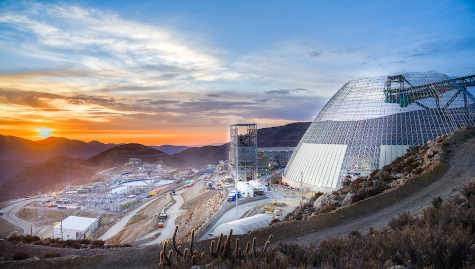 At full capacity, Quellaveco is expected to process 127,500 tonnes per day of ore through crushing, grinding and floatation technology to produce 300,000 tonnes of copper equivalent on average in the first ten years of operations.

According to Fluor, the open pit mine will increase Peru's copper output by about 10 percent.

Beatriz De la Vega, partner at KPMG in Peru, pointed to Quellaveco's focus on environmental, social and corporate governance, or ESG issues.

In 2021, Anglo American signed a deal with the Peru-based unit of French power company Engie to convert the project's entire electric supply – some 187 megawatts, or MW – to green energy.

To achieve this, Engie is developing the 260-MW Punta Lomitas wind farm – Peru's largest wind facility – in the country's southern Ica region, with start-up slated for the first half of 2023.

The developers are also ensuring the project benefits the local region.

"Before the development stage was announced there was an agreement with the Moquegua region for an important part of the mining royalties to be directed to social projects in the region, such as infrastructure, water and electricity," said De la Vega.

Quellaveco is expected to reach design capacity in mid-2023, according to Anglo American.

Fluor is a member of the Breakbulk Global Shipper Network, a worldwide network of shippers involved in the engineering, manufacturing and production of project cargo.

A reception will be held for network members on 27 September from 5pm-8pm at the BGSN lounge at Breakbulk Americas 2022, taking place on 27-29 September at the George R. Brown Convention Centre in Houston, Texas.

This year's lounge is being sponsored by logistics orchestration platform, e2log.

To find out more about the BGSN, click here.

PHOTO MAIN: spray coating at Quellaveco copper mine. CREDIT: Fluor
PHOTO INSERT: Fluor helps achieve first copper at Quellaveco. CREDIT: Business Wire