Designed for new graduates and those looking to enter a project cargo-related field, this session revealed what it takes to stand out in a tight job market and provided an overview of five key sectors to help you decide which one is right for you.
The session was opened by UTC Overseas COO Marco Poisler and University of Houston's Margaret Kidd who are teaming up with students from all over the world to propose a series of best practices and new technologies to mitigate challenges associated with the virus in the logistics industry. Both are dedicated to preparing young people for exciting careers in logistics.
Following the main session, there were five consecutive mini-sessions led by each of the five key verticals presenters as an open forum for Q&A. Participants joined in to learn more about the sectors that interested them.

This webinar took place on 9 June 2020.
---
ABOUT THE PANELISTS
Click on the panelist's name to download their presentation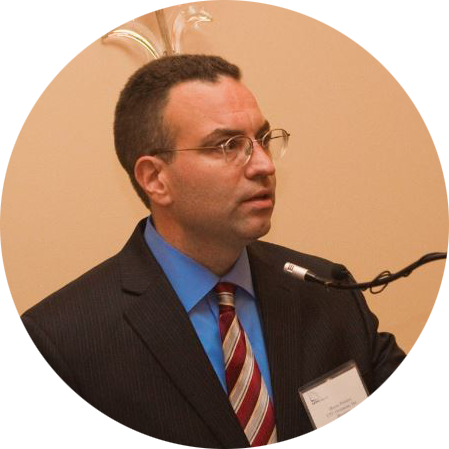 Marco Poisler, COO – Global Energy & Capital Projects, UTC Overseas, Inc.
Marco Poisler is a member of UTC's Global Executive Management Team and Board of Directors and played an integral role in UTC's establishment of strategic Global Energy & Capital Project offices around the world, supporting a global supply chain for over-dimensional, overweight, and specialized equipment. The company has the resources and the expertise to move anything, anywhere in the world, regardless of its size, its weight and its complexity using transport by water, air, land or any combination of the three.
Fluent in Portuguese, Spanish and with a working knowledge of Ukrainian, Marco's background has informed and inspired his passion for global logistics and the exciting challenges the job brings him every day. He is also an adjunct professor at the University of Houston's College of Technology, Supply Chain and Logistics Technology Program for the summer and fall of 2020, to encourage and prepare a new generation of leaders for our industry.
Interview with Marco Poisler from Breakbulk Middle East 2020.
---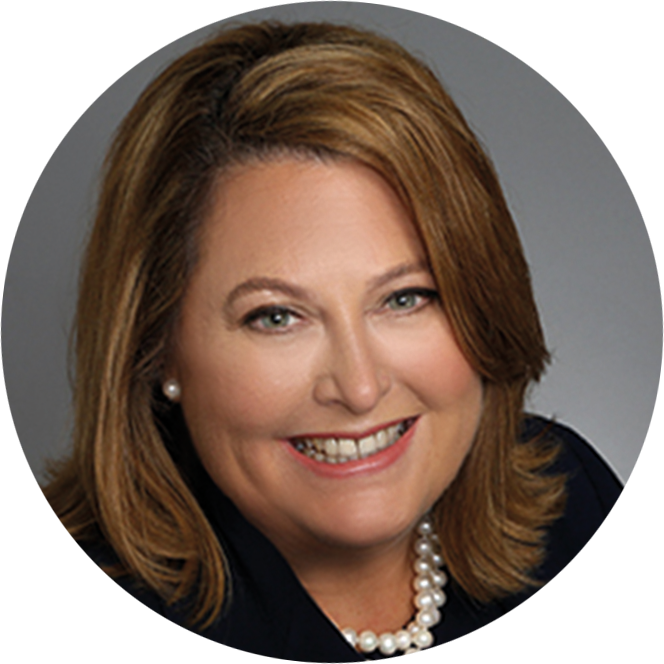 Margaret Kidd, Program Director, Supply Chain and Logistics Technology, and Instructional Assistant Professor, Construction Management Department, College of Technology at the University of Houston
Margaret Kidd is responsible for 650 undergraduates at the College of Technology at the University of Houston. She has been on the forefront of establishing public/private partnerships with Houston firms such as UTC Overseas and KBR to bring real world knowledge to the curriculum and help prepare students for their careers. "Job market volatility is a fact of life in a globalized economy," Margaret said. "What students need to keep in mind is that we all must be life-long learners if we want to be relevant. This is the perfect storm to sharpen your skill sets to create that competitive resume/application."
Related story: https://breakbulk.com/Articles/qa-with-university-of-houstons-kidd.


---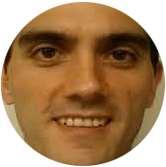 Sergio Savoy, Principal Logistics and Trade Compliance Specialist, McDermott International Inc.
Sergio is an English and Spanish bilingual leader with multifaceted execution experience across various project logistics / supply chain and trade compliance core competencies. In addition to serving as a principal logistics and trade compliance specialist for global EPC McDermott International, he is also the logistics lead on the Borstar Bay 3 project, a new 625,000 tons/year HDPE plant in Bayport, Texas. Mechanical completion and construction of the facility are expected to be complete in 2021. He serves in a similar capacity for the Freeport FLNG project, which involves ocean, air, road, rail and barge transport of over 600,000 freight tons of equipment and material.
Prior to joining McDermott in 2016, Sergio worked for CB&I as a senior logistics and trade compliance specialist with responsibility for the Alaska LNG Project FEED contract, as well as others. He also worked in project logistics for UTC Overseas and C.H. Robinson Project Logistics before making the move to the EPC side of projects.
---
Project Forwarding with Jake Swanson, Global Head, EPC Project Sector, DHL Global Forwarding – Industrial Projects
Jake has worked in the transportation and logistics industry for more than 15 years as a shipper, carrier and freight forwarder and brings diverse perspectives to all who are considering a career related to project cargo. In his current role at DHL Global Forwarding Industrial Projects, he is an expert in handling DHL's very large breakbulk and complex project logistics across sectors including EPC, oil & gas, mining, wind and engineering and manufacturing. From coordinating multi-supplier delivery and consolidation to one location over several years or transporting a 1,000-ton module across the world to preparing a route and feasibility survey – DHL can accomplish these significant and highly technical steps in setting up industrial plants and construction sites. With nearly 700 employees globally, DHL's Industrial Projects division is present with numerous offices in approximately 50 countries.
Related news story:
https://www.breakbulk.com/Articles/finding-cure-for-project-cargo-risk
.
---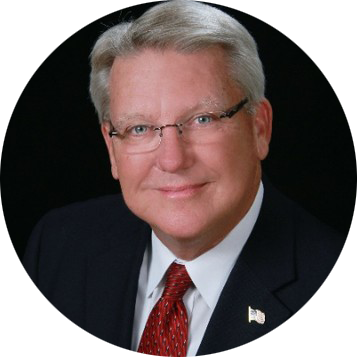 Ports/Terminals with Ernest Bezdek, Director of Trade Development, Port of Beaumont
Ernest has spent 35 years in the international shipping and port industry primarily in Houston/Beaumont, Texas. His shipping career includes the U.S. company Lykes Lines, the Danish shipping company Nordana and the French company Delmas/Bollore Group as Vice President in charge of their North American sales effort. Ernest currently serves as the Director of Trade Development for the Port of Beaumont and is responsible for their international sales efforts as well as real estate expansion and development activities.
Port of Beaumont is the No. 1 strategic military outload port in the nation, No. 4 in the nation in terms of tonnage and the third fastest growing port in the United States. It has identified more than $458 million in projects as part of our Capital Improvement Program. At the end of 2019, the port posted a 53 percent increase in project cargo compared with 2018.
Related news story:
https://www.breakbulk.com/Articles/beaumont-port-awarded-build-grant.
Interview with Ernest Bezdek: Capital Investment Spurs Growth at the Port of Beaumont
---
Ocean Carrier/Marine Transport with Phillip Brown, VP, Projects, SAL Heavy Lift Inc.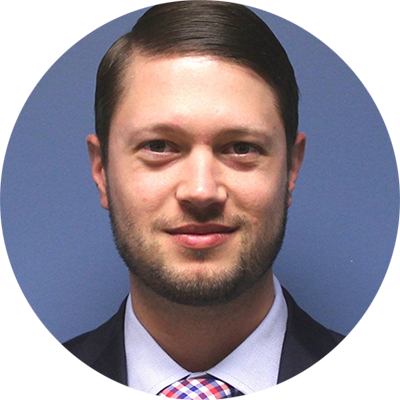 Phillip Brown is the Vice President, Projects at SAL Heavy Lift, Inc. In this role, he supports the global SAL Heavy Lift offices in support of Marine Projects.
Mr. Brown started his career in the maritime industry in 2008 with a multi-purpose carrier in Houston and worked for Fluor from 2012 until 2019 where his most recent role was Global Chartering Manager. He has overseen ocean transportation and material movements for projects around the globe, including extensive work in Asia, the Middle East and Europe.
Mr. Brown holds a bachelor's degree in Maritime Administration from Texas A&M University at Galveston and is an Association of Ship Brokers and Agents (ASBA)-Certified Shipbroker and Chartered Vessel Operator. Mr. Brown is also on the Board of Directors for the Houston Maritime Arbitrators Association (HMAA) where he is involved with planning of annual fundraising events in support of the HMAA scholarship fund.
---
Land & Barge Transport/Equipment with Pierre Mille, Tendering/Estimating Manager, Mammoet USA South Inc.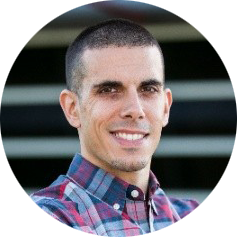 Pierre started his career at Mammoet as a young graduate from Texas A&M as a Mechanical Engineer. After graduation he joined the company as an engineer, and traveled around the world working on various projects across Mammoet's operating sectors. His aspiration for the commercial side of the work pushed him towards technical sales where he began to develop large scale proposals for work both in North and South America.
Because of this experience, he was tasked with starting an estimating department which he led for almost two years. He then was given the charge of the Sales Department as the Sales Director of the company. Pierre went on to start the Texas Crane Service division for two years and recently he found his roots back in estimating/tendering as Mammoet's Estimating Manager. He has been with Mammoet for over 12 years.